Getting new clothes doesn't have to be expensive. Thrift or ukay-ukay shopping didn't used to be something you were proud of, but hello, it's already 2021 and we're all for that ~cute but on a budget life~. Thrifted pieces aren't only cheap — they're also a sustainable way of acquiring clothes and you're getting a piece you won't find elsewhere. If you're giving into that much-needed wardrobe update or simply want a new outfit for your next grocery run (aka the reason to dress up these days), you can score affordable and trendy pieces through these local online thrift shops:
Wheat MNL
View this post on Instagram
The New Year just started and Wheat MNL already dropped a collection of sought-after trendy vests you've probably seen on your favorite fashion bloggers. Aside from vintage vests, they also have lace tops, button-downs, cardigans, and more, which starts at P180 depending on the collection.
La Rotacion
View this post on Instagram
Looking for comfy cardigans for this cold weather? You can find them at La Rotacion starting at P100 each. You can also find blazers, vests, belts, skirts, and staple pieces that would elevate every outfit. Make the weather an excuse to wear layers!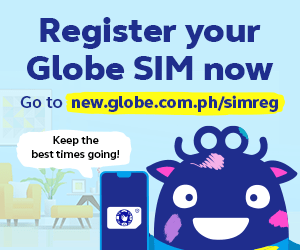 Oak PH
View this post on Instagram
The Oak Store, or One of a Kind, will make you feel special with their selection of their curated thrifted pieces by fashion vlogger Chelsea Valencia. Before opening her channel, Chelsea had already been running the online ukay store. She's known for her unique thrifted finds, and they're reflected in the clothes you can find in her shop.
Shop Loiyee
View this post on Instagram
Known as the home of button-downs, Shop Loiyee's pieces make the hand-me-down-looking tops from your grandma look stylish AF. Their tops are a treat for lovers of vintage and colorful prints! They also have a collection of comfy sweaters, pants, and more.
Makaluma
View this post on Instagram
Looking for the perfect Y2K pieces for your wardrobe? You can find essentials like baggy pants, knitted vests, tops, and dresses that would make your outfits look like you traveled to the early to mid-2000s. They release a new collection every two weeks, with a price range starting at P300. You may browse "#shopmakaluma" for available items in case you missed one of their launches.
Ciento Veinte
View this post on Instagram
If their feed doesn't scream vintage enough, check out Ciento Veinte's retro pieces that would let you live in your 80s to 90s dreams. Thrifted pieces cost between P20-P200, and new collections are updated every two weeks. For 2021, they'll be uploading every 15th and 30th of the month, so do watch out for their first collection of the year on the 15th.
Trendency
View this post on Instagram
A picnic on a sunny day wearing the cutest flowy dress – that's the vibe~ you'll get from Trendency's collection of beautiful dresses. Focusing on mid-length to long dresses with puffy sleeves, Trendency will make you look expensive and elegant AF without breaking the bank. Tbh, their dresses can compete with the pieces Jang Man Wol wore in Hotel del Luna or Ko Moon Young in It's Okay To Not Be Okay.
To the Moon
View this post on Instagram
Going for a minimalist and chic wardrobe for 2021? To the Moon have collections of chic and flowy pieces that will help you achieve that aesthetic. From linen skirts and dresses to lace tops, their unique pieces will definitely catch the eyes when worn. To view their old and latest collections easier, you may visit their official website.
Have you tried online thrift shopping before? Share your fave stores below!