We're living in an era of convenience and it has never been better. Those planning on building their dream home now have a number of options to choose from and one of these is getting a prefabricated home. Prefab homes can save you up to 35% of the cost of building a house and they're time-saving — they can be built in four months tops. Prefab homes are also made with eco-friendly equipment and high-quality materials that can withstand earthquakes, storms, and even fire. If that sounds good, check out these companies that can get you that prefab home ASAP.
CUBO Modular
View this post on Instagram
CUBO helps Filipinos build the tiny house of their dreams using engineered bamboo house kits. Their gorgeous prefab homes come in minimal, modern designs created with simple interiors that maximize every space possible. The company's vision is to provide every Filipino with low-cost, rapid-assembly homes using sustainable materials so as not to hurt our natural resources. They've got house designs for as low as P89,000.
View this post on Instagram
CUBO has been awarded the 2019 Ani ng Dangal Recipient for Architecture and Allied Arts, 2019 Dangal ng Lipi Recipient for Science and Technology, and is hailed the grand winner for the 2018 RICS Cities of our Future Challenge.
SmartHouse Philippines
SmartHouse Philippines
has been in the business of building houses for almost a decade now. They can build prefab homes and buildings from giant warehouses to the most beautiful small villas. The proof of their quality service can be seen from the numerous projects they've done all over the country – offices, homes, and warehouses in Metro Manila, Cebu, Iloilo, and Davao. Even actor Derek Ramsay contracted them to build his
luxury glass house
in Palawan.
Update Your Wardrobe on a Budget with these Local Online Thrift Stores
Update Your Wardrobe on a Budget with these Local Online Thrift Stores
Ina Louise Manto | Jan 13, 2021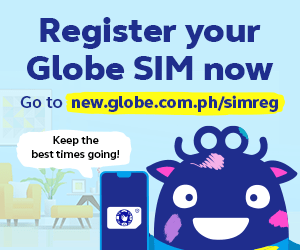 Prefab PH
Prefab PH
can build anything from small kiosks/guard houses and cozy Modular Log Cabins, to huge Poultry Houses. Whether you're looking to build your dream holiday prefab home, a new sturdy house, or even an establishment you can put up for rent in the future, Prefab PH can build it for you. All of the features of your home are fully customizable. Engineers, architects, and other specialists have put time and effort to ensure all Prefab PH buildings are sturdy and made of only the highest quality. Shoot them an email at
prefab.ph@outlook.com
for inquiries.
Bahay Makabayan
Bahay Makabayan prefabricated homes will cost you P10,000 to P15,000 per square meter which includes finishing paints, floor tiles, and electric fixtures. They use quality materials that are guaranteed to withstand earthquakes, storms, and floods. Their walls are even fire-resistant. Just because you're paying for less doesn't mean the quality of your home is also reduced. With proper care, a Bahay Makabayan home can last you a lifetime.
Reach out
to them for a quotation.
Revolution PreCrafted
Revolution PreCrafted homes are conceptualized, designed, and built by "86 of the world's preeminent architects, artists, and designers" so you know you're in good hands. Their projects range from homes to pavilions and they even have a prefabricated condominium and a modular hotel in the plans. Once the client has accomplished all the requirements from their side and paid for the fees, it only takes a minimum of 90 days for their modular homes to be built.
Top-Notch Construction

Beautiful container van homes, small kiosks, and studio-type homes are just some of the projects Top-Notch Construction can build. Your future prefab house will be finished fully painted, and with electrical and plumbing works already installed. Moving in is as easy as choosing your preferred design, customizing the features, and paying for your dream home. Check Top-Notch Construction out on Facebook.
WallCrete PH

WallCrete is one of the most trusted companies you could hire to work on your prefab home. They have been in the industry since 1940 and know the ins and outs of the industry. WallCrete ensures its clients get the best materials for their homes and even leaves room for upgrades. So if you start your assembled tiny house and you want to expand in the future, they can make it happen in a jiffy. WallCrete's services also include the delivery and installation of your new prefab house. Reach out to their team here.
Indigo

Indigo offers various designs for villas, single-floor prefab houses, multistory prefab houses, log houses, and huge buildings such as warehouses and container vans. Beautiful villas (pictured above) can cost anywhere from P600,000 to almost P1 million depending on their design and features. Reach out to Indigo on their website for a quotation.
Are you looking into having a prefab house or modular home built?