Remember what it felt like to go to late-night gigs with your friends? You'd wait for your favorite OPM band or artist to announce where you can catch them live next and you'd head there in your concert OOTD ready to drink and jam well into the night. Well, it looks like you can do that again soon. With loosened COVID-19 restrictions and cases at an all-time low, bars are opening up and OPM bands are *finally* announcing dates for their live gigs. If your favorite isn't on this list, keep watching their official Facebook page and they just might announce theirs soon.
Urbandub
One of the best OPM bands is about to hold its first bar gig in two years and you definitely have to be there. Urbandub is coming back to 19 East on March 20, 2022 at 7 PM. Save the date and be prepared to shell out P500 for the door charge. They're also scheduled for a couple of live gigs after that. There's their stint at the Social House, Makati on March 31 and the recently announced gig at the Ultimo Lounge and Restaurant in Lipa, Batangas on April 9. So if you missed their 19 East gig, there are still a lot of chances to catch them live.
Lola Amour
Eight-piece band Lola Amour will be holding a Live Concert Shoot on March 19 in Quezon City. There's a P400 charge that's actually a swab testing fee. Fans can watch the band record a 14-song live concert which no doubt includes their hits "Pwede Ba," "Maybe Maybe," and their most recent single "Madali." Walk-ins aren't allowed so you do have to sign up first to be guaranteed a slot. However, once slots are full, you can still sign up for the waitlist or wait for Lola Amour to announce another live gig.

Lola Amour plays Drink or Dare | #8ListPHPlays

Lola Amour plays Drink or Dare | #8ListPHPlays
Matthew Balicudiong | Dec 07, 2019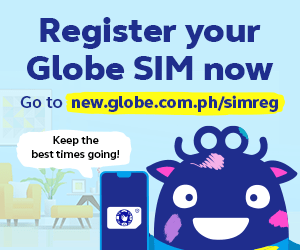 Munimuni
Indie folk band Munimuni will be holding a show soon at the Social House in Makati on April 5, 2022, 9 PM. The band had its hiatus in September 2020 and almost a year later, vocalist TJ de Ocampo left to pursue a solo career leaving behind four members. But nothing has changed between the band and the fans. This upcoming gig will be a much-awaited reunion for Munimuni and its fans who will finally get to hear their latest single "búhay/buháy" live. Tickets sell at P500.

Munimuni plays Whisper Challenge | #8listPHPlays

Munimuni plays Whisper Challenge | #8listPHPlays
Matthew Balicudiong | Oct 05, 2019
Kamikazee
While Kamikazee hasn't specified a date for their Cebu gig yet, folks in the comments section are eagerly guessing where in the city and when they will be playing. The band recently kicked off their Kzee Fest 2022 at a sold-out show in Dubai Expo with Pokwang and Jona. After they announced their Cebu stop, the band also teased a tour in America naming cities like Los Angeles, New York, Las Vegas, San Francisco, Chicago, Texas, Virginia Beach, and DMV. Better dance and rock to their tunes live in their Cebu gig before they take off! Follow Kamikazee on Facebook for updates.
MYMP
MYMP have done their fair share of virtual gigs and, more recently, a number of live gigs all over the metro. But if you've yet to see them in action, they have an upcoming show at 19 East on March 17 at 9:30 PM. Bring your friends with you to enjoy the open-air space and jam to MYMP's tunes. Fair warning, it's not for the marurupok and the brokenhearted who might just cry from the song lyrics. And if you can't catch their gig, there's another one at Cirma Marikina on March 18 at 10 PM.
Autotelic
The Pasig Grand Rally pre-show isn't exactly a straight-up Autotelic solo gig but it does bring our favorite OPM bands together in one place. Autotelic is confirmed to play and you know what that means — you'll get to hear their classics live for the first time in a long time! Here's to hoping they sing "Laro," "Bago," and "Ikaw." Don't forget to mark your calendars for the Pasig Grand Rally on March 20.

Planning on Joining a Campaign Rally For the First Time? Here Are a Few Tips For a Smooth Experience

Planning on Joining a Campaign Rally For the First Time? Here Are a Few Tips For a Smooth Experience
Kyzia Maramara | Mar 15, 2022
Ben&Ben
It looks like nine-member indie folk band Ben&Ben will be performing at the same Pasig Grand Rally with Autotelic. Although they haven't confirmed any dates, if the pink flower and the Facebook status geotag in Pasig is anything to go by, it's set in stone. The band recently got back from their concert in Expo 2020 Dubai — their first full live show in the city — where 16,000 fans jammed to their songs. Looks like they'll be performing to yet another huge crowd in Pasig. Watch out for updates at Ben&Ben's Facebook page.
PPop Convention
Pinoy pop fans can celebrate with their faves soon at the PPop Convention happening from April 9 to 10, 2022 at the New Frontier Theater and Araneta Coliseum. Which groups will be performing? Catch SB19, MNL48, BINI, BGYO, Alamat, and more. There's a reason why the PPop Convention is dubbed as the "the ultimate fan gathering and celebration of Filipino Pop or Pinoy Pop culture and music." Go ahead and meet your friends and dance your stress out. Find out how to get your tickets here!

Check us out on Facebook, Instagram, Twitter, TikTok and YouTube, to be the first to know about the latest news and coolest trends!