Kakampinks are disappointed and outraged after social media personality Valentine Rosales published a Facebook post telling a story that is allegedly fake. Here's what happened:
Who is Valentine Rosales?
Valentine Rosales, whose real name is Alain Chen, is a social media personality. He was one of the names involved in the case of the sudden death of flight attendant Christine Dacera in January 2021. Rosales was part of the group of friends who were initially suspected of playing a role in Dacera's death. They were later cleared of charges after the discovery that Dacera died of an aortic aneurysm.
His storytime
In a Facebook post published March 13, Rosales shared a story about an incident that allegedly happened at the 7/11 Alimall Cubao branch.
According to Rosales, he bought some food and a drink in a cup with Leni Robredo's name and face. A few moments later, a man entered and got some drink in a cup with the name and face of Bongbong Marcos, but did not pay for it. Rosales said he paid for it to help the store clerk avoid charges in his salary, after which he shared the story online and cautioned people that stealing is wrong — while throwing shade at BBM and his supporters.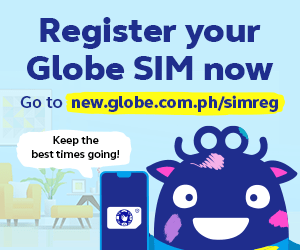 Busted: Is the 7-Eleven closed?
Valentine Rosales everyone pic.twitter.com/t5OrvwciLD

— buboy #LetLeniLead (@itchaboybuboy) March 14, 2022

Unfortunately for Rosales, it wasn't long before netizens started wondering whether the story is true or not. Rosales is being accused of lying after a few netizens pointed out that the 7-Eleven he is talking about is already closed. A few eagle-eyed netizens also noted that Rosales edited the branch location he described in his post. All these made other netizens question whether Rosales' storytime is really true or not.



On Rosales' side, he insisted that there really is a branch of 7-Eleven as he described: "Meron talaga 7/11 dun sa tabi ng UCPB katapat ng SM Super Market across Sparks Place alongside P.Tuazon Cubao," he said in a later post.

Even controversial social media personality Xian Gaza joined the conversation and looked into the branches of 7-Eleven around the Ali Mall area in Cubao.
According to Gaza, there are no branches matching Rosales' description. However, Google Street View images show that there is a 7-11 branch along P.Tuazon Street, just as Rosales had said.
Netizens are calling him out
After his post went viral, Rosales' name trended online, as netizens called him out for allegedly lying about his story.



While Rosales identifies as a Kakampink, other Kakampinks are not too happy with his allegedly fake story and the repercussions it might have right before the elections. They are also questioning whether he is truly a Kakampink or not, with a few even "disowning" him.
Supporters of rivals agree — but only kinda


For once (and perhaps the first time ever), Kakampinks and BBM supporters are agreeing about something: that Rosales' story seems suspicious. Kakampinks are vehemently expressing disappointment over the allegedly fake story, but BBM supporters are using this as ammunition to attack Kakampinks.

Two friends have also called him out
JP dela Serna and Rommel Galido, both of whom were also involved in the case of Christine Dacera, posted stories on Instagram calling out Rosales for his allegedly fake story.
Valentine Rosales' "friends" exposing him.. pic.twitter.com/GqmOQGr0Rg

— Aling_Marvel (@LUtopia06) March 14, 2022

"If creating stories or rumors is your hobby in life just for you to be noticed please don't use the Dacera case cause our friend is at peace. She's not your friend just to reiterate," dela Serna said. "Stop being a famewhore because again you only got noticed by people in a bad way at tatagalugin ko hindi sya magandang image kasi may taong NAMATAY itatak mo yan sa brain mo."
Meanwhile, Galido kept his post short: "Maniwala sana ako sa 7/11 Drama mo kung hindi kita kilala. Kaso kilala ko buong pagkatao mo eh. Kaya hindi benta sa akin ang 7/11 Drama mo."
Suspicious statements?
With Rosales' credibility in question after this story-time fiasco, some netizens are asking whether his statements during the Christine Dacera case can be trusted or not. A few — including Xian Gaza — are even calling out for the case to be reopened.
Bottom line: Don't believe everything you see and read online
So was Rosales lying or not? The story does seem suspicious, but even though most of the internet has already made its mind about the issue, it's all based on allegations at this point. Unless someone comes forward with CCTV footage from that particular 7-11 , then we'll never really know if he was telling the truth or just clout-chasing.
If you're a frequent social media user, you should already know that anyone can post anything they want, whether it's real or not. You've seen a lot of fake news online on all social media platforms. That's why you yourself need to verify something before believing. Do your own research, because while the internet is rife with misinformation, it also has even more resources you can use to verify info.
How to Stop Falling for Fake News: 8 Simple Steps to Spotting Bogus Stories
How to Stop Falling for Fake News: 8 Simple Steps to Spotting Bogus Stories
Cristina Morales | Apr 22, 2020
What are your thoughts on this viral fiasco? Share them with us.