Yes, you read that right. We just found out that the hit Korean drama Our Beloved Summer (starring Choi Woo-sik and Kim Da-mi) is going to have a movie! Here's what we know about it so far:
The K-drama
In case you haven't watched it yet (which you should do ASAP!), the Korean drama follows Choi Woong and Kook Yeon-su, two bickering ex-lovers who met in high school after they filmed a documentary. Despite their stark differences, Choi Woong and Kook Yeon-su fall in love with each other, but life got in the way and they broke up. Years later, they are pulled back together and in front of the camera again to film another documentary looking into what they're doing ten years after the first. And of course, sparks fly again!
So, a movie version?!
January 27, 22nd (Thursday) Schedule.

Our Beloved Summer: THE MOVIE

THEY WILL RELEASE A MOVIE???
🔗: https://t.co/A6WUA1Xa2a pic.twitter.com/9VBJ1Paqqk

— Kim Da Mi 김다미 (@kimdamipics) January 21, 2022

After some sleuthing, fans of the drama found out that there's a "그 해 우리는 : 더 무비 (THE MOVIE)" on the schedule of SBS, the Korean network airing the drama in its home country. Those Korean words are basically just the Korean title of Our Beloved Summer plus "The Movie" in Hangul. So yes, we think this is pretty legit! *excited screaming!*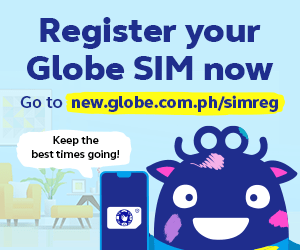 What's the plot?
There haven't been any official statements about the movie. Fans only found the information on the Korean network's schedule lineup. So we don't really know exactly what it's about. But fans do have a guess!
Here's the thing we want it to be about
they will release our beloved summer the movie can we finally see the documentary that they filmed 😭#OurBelovedSummer

— katy (@kdramasuweeg) January 21, 2022

The few fans who have heard about the movie have a lot of guesses. But the most popular one is perhaps that the movie would be the documentary the characters have been filming for the entirety of the drama. That's what it's all about, isn't it? We want to see Kim Ji-woong's documentary on Choi Woong and Kook Yeon-su! Please!
How long is it?
our beloved summer the movie is 1h30 long…if this isn't a full documentary then goodbye this is enough time for a lot of content, give us everything 🙏🏼 pic.twitter.com/fp0wi5dsNp

— 🧩행복하게 해준 사람이니까 행복했으면 좋겠어요 (@serene1219) January 21, 2022

Our Beloved Summer: The Movie is scheduled to run from 9 PM until 10:30 PM KST, so it would be about 1 and a half hours. That's long enough for a documentary, isn't it? *winkwink*
When is it airing?
View this post on Instagram
According to SBS' schedule on their website, Our Beloved Summer: The Movie will be aired on 27 January 2021, two days after the last episode of the drama airs.
Is it airing on Netflix?
Sadly, there's no news about this movie airing on Netflix. YET! The drama ends on its 16th episode, but we're definitely holding out hope that Netflix would add the movie to its roster (see: Netflix's specials on The Witcher and The Queen's Gambit).
Go on a binge rewatch now!
View this post on Instagram
The drama is set to finish its run after the last two episodes are aired on Monday and Tuesday. So this might be the perfect time to refresh your memory and go on a binge rewatch before the movie is released. We can all always use a dose of kilig or two!
Follow us on Facebook, Twitter, Instagram, Tiktok, and Youtube for the l8est entertaining, useful, and informative lists!