After their streak of releasing dark original series like Squid Game, Hellbound, and The Silent Sea, Netflix's Single's Inferno may feel like it came out of nowhere. But the Korean reality dating show has skyrocketed to popularity, gaining legions of fans across the world. Unlike the most recent Netflix Korean originals, Single's Inferno puts together a number of gorgeous contestants in an island for a week to induce romance and drama and all the kilig you can possibly feel. At the end of the show, each contestant picks another to get off the island with, and the moment of truth (and anxiety) comes when they're choosing and waiting. If you've been obsessed with the drama of Single's Inferno, you should check out these reality dating shows you can binge-watch now:
Love Island
Love Island has a similar premise with Single's Inferno in that they both happen on an island full of contestants who are single and ready to mingle. The contestants (called Islanders) will live in a summer villa where they will be constantly watched through video surveillance and made to participate in games and challenges. To survive and win the show, an Islander needs to be coupled with another, because they can't win the prize of USD 50,000 alone. So the Islanders are forced to find someone compatible with them, whether it's for love, friendship, or just the prize money.
This show is one of the biggest reality dating shows in the world, with several seasons in its original UK iteration and fifteen more versions produced across the world. Watch it now.
Too Hot to Handle
Afraid of commitment? You might be able to relate with the contestants of Too Hot to Handle. Each one of them are sexually active, but avoids commitment like it's a disease. They all come together in one house to mingle and maybe win a cash prize of USD 100,000. But the catch is, none of them can kiss or have sex with others, or even relieve themselves on their own. If anyone is caught breaking the rules, they'll lose part of the cash prize. Money or sex — the choice seems obvious, but you'd be surprised by how often the rules are broken. Watch it now.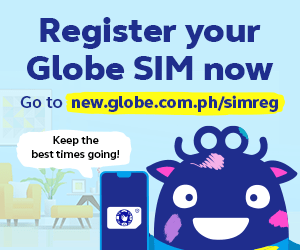 Are You the One?
Before the show even starts, contestants on Are You the One? are already predetermined and matched into pairs, using a special matchmaking algorithm. The contestants are then invited to a house, where they must live together and try to identify who is matched with who. If the group makes the correct pairings, they'll win up to USD 1 million.
The show is critically acclaimed for being the first reality dating show to feature openly LGBT and sexually fluid contestants. Watch it now.
Here's Why Kang So-Yeon Is *THE BEST* 'Single's Inferno' Cast Member
Here's Why Kang So-Yeon Is *THE BEST* 'Single's Inferno' Cast Member
Cristina Morales | Jan 17, 2022
Terrace House
The premise of Terrace House is simple: think Pinoy Big Brother but there are no house tasks and the contestants are allowed to go out of the house and continue their daily lives. So basically, they put strangers in one house together and watched how they would interact and develop relationships. While not explicitly labeled as a dating show, reviewers of Terrace House sometimes describe it as such, due largely to how the show focuses on the house members pursuing romance with one another. Watch it now.
REA(L)OVE
If you like a little bit of mystery, you can give REA(L)OVE a try. This Japanese reality dating show puts together a group of men and women in an Okinawa resort to meet and mingle with one another. But there's a twist: each contestant possesses a dark secret that may be revealed any time — which may or may not dissuade their love interest from pursuing them further. It takes the "reality" part of reality dating shows to the next level. Watch it now.
Bed on the Beach
For a change of pace, take a chance with the Korean reality dating show Bed on the Beach. Instead of spending weeks together, the contestants will only stay together at a beach house for three nights and four days — just a long weekend vacation! During the day, the contestants play games together to see who they pair well. Then for the three nights, they need to choose another contestant they would spend the night with. And like Single's Inferno, by the end of the long weekend, they all choose a fellow contestant who they want to continue pursuing after the show. Watch it now.
Love&Joy
If you want a new take on your reality dating shows, what about a show that brings not-strangers together? Love&Joy is all about that, where close platonic friends can join and help their friend as a wingman/wingwoman. Except some of the friends end up with not-so-platonic feelings after seeing their friend in a different light. Watch it now.
Love Naggers
While not exactly a dating show, Love Naggers definitely has a lot of drama and intrigue going for it. Instead of focusing on a group of contestants, the show features a panel of love experts who look closely at any and all kinds of relationships. They dissect text messages, psychoanalyze couples, and even create reenactments to see all the drama in a relationship. Watch it now.
Follow us on Facebook, Twitter, Instagram, Tiktok, and Youtube for the l8est entertaining, useful, and informative lists!