Earlier this week, the Internet collectively time-traveled to 2008, thanks to an emo music festival's smashing lineup of 2000s bands. Many are contemplating busting out the flannels, black skinny jeans, eyeliners, and getting emo bangs again. You know, to fit the vibe. When We Were Young festival's announcement triggered the nostalgia of millennials worldwide and spawned hilarious memes you can't help but relate to. And while most Filipinos can't attend this Las Vegas festival, we have a local dream lineup too!
A festival that singlehandedly sent the entire world on a trip down memory lane
When We Were Young Fest

Register now for Presale that starts Friday, January 21st, 10 AM PT. All tickets start at $19.99 down https://t.co/KUp7CwEQEV pic.twitter.com/mG5jQPsBm8

— When We Were Young (@WWWYFest) January 18, 2022
When We Were Young music festival dropped their list of bands and performers for their October 22 event in Las Vegas and boy is it packed. You've got Paramore and My Chemical Romance headlining with about 20 more other bands and artists sharing three stages. There's We the Kings, Dashboard Confessional, Avril Lavigne, Boys Like Girls, All-American Rejects, Mayday Parade, A Day to Remember, and so much more! Reading through this list of emo-pop punk bands sent the Internet on a giant nostalgic trip back to the good ol' days.
On my to Vegas for the When We Were Young Festival pic.twitter.com/oty9ocy59S

— Larry. 2️⃣0️⃣2️⃣2️⃣ (@lonerisms_) January 18, 2022
Heads Up Emo Kids, an Avril Lavigne 'Sk8er Boi' Movie Adaptation Is Coming Your Way
Heads Up Emo Kids, an Avril Lavigne 'Sk8er Boi' Movie Adaptation Is Coming Your Way
Kyzia Maramara | Dec 14, 2021
Older millennials are crying
Emos reacting to the "when we were young tour" realizing we're all elders with back problems. pic.twitter.com/EtD3On95dN

— (@kelseyseguin___) January 18, 2022
After freaking out about the lineup and tagging their friends, older millennials realized something. They don't have the energy to sing along to screamo music and headbang their way in the middle of a moshpit anymore. Oh, and the festival better end by 9 PM because we prioritize bedtime now.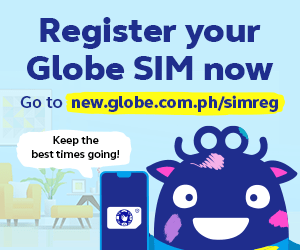 Concert fit check!
When We Were Young Fest outfit check. pic.twitter.com/tzhlSf1xsq

— Philippine Concerts (@philconcerts) January 19, 2022
Don't even deny that this was your concert fit starter pack because we've all been there. From the flannel and black skinny jeans to the ballers and the thick black eyeliner. What a time!
me and my friends pulling up to the When We Were Young festival pic.twitter.com/zEaAeVk8Xr

— VS (@MariposaWarrior) January 18, 2022
Guard! I'm in this picture and I don't like it!
Me and my girl pulling up to When We Were Young Fest pic.twitter.com/JDiVKwnzG2

— (@ChapasMusic) January 18, 2022
All the Tiktok superstars will be having fun dolling up for this.
The internet is /going thru it/
get in loser, we're going to the when we were young fest pic.twitter.com/H3VNhUA6XS

— luna ᵖᵗᵛ₂₀₂₂ (@selfishmqchines) January 18, 2022
The only acceptable way to get to this festival, TBH.
when we were young fest? more like u got bullied in high school and this is the lineup you dreamed about during math

— ⋆ rachel ⋆ (@racheIaIi) January 18, 2022
That one emo kid who always had earphones on.
But what if there's an OPM version?
— HILERA (@Hilera_music) January 19, 2022
Since we're going down memory lane thanks to the festival's nostalgic lineup, Pinoys started a concert festival wishlist of their own. It's filled with OPM bands we used to watch in stuffy gigs across the metro. Remember hanging out with your friends over bottles of beer and music well into the daylight? The mock "Noong Tayo'y Bata Pa" poster included Mayonnaise, Typecast, Hilera, Chicosci, Urbandub, Parokya ni Edgar, Callalily, and more. Can you picture a festival with that lineup? Filipinos can dream, yeah?
walang Cueshé ampota flop pic.twitter.com/3LKORBpwyJ

— Vincent (@VinQuilop) January 20, 2022
Some were looking for their fave OPM bands.
— chavez, miggy (@mggykills) January 20, 2022
Even Chicosci's frontman Miggy Chavez had to react, albeit in a single-letter tweet.
TBH this is already Rakrakan Festival's lineup if COVID didn't happen. But which other OPM bands would you include in this imaginary festival? There's still room for Eraserheads, Bamboo, and Rivermaya!
The bands that grew with us
"when we were young" pic.twitter.com/bHNFmmjQDP

— issa phae | aot spoilers (@mizphantasm) January 18, 2022
The fact that the bands we loved when we were teenagers are still together (or reuniting) is just mindblowing. Paramore recently announced they're about to release new music for the first time in five years and My Chemical Romance has an upcoming tour for 2022. Maybe the world didn't end in 2012 after all. Maybe things are starting to look up. The earth must be healing!
no-one:

the When We Were Young fest graphic designer: pic.twitter.com/FEGjgChr1K

— Luc (@ellkay_) January 18, 2022
They really said, "Maximum 2008 feels, please."
Concert organizers pulled out all the stops
Nobody:

The guy booking the bands for When We Were Young fest: pic.twitter.com/8UTZXuF0Ti

— (@TomKiely_) January 18, 2022
The whole team got busy. Everybody (Americans, at least) say thank you!
Ticket pricing that shocked everyone
We knew there was a price to be paid for a top-tier lineup. We just knew it.
TBH, it's a logistical nightmare
The whole festival will only be for one day and the bands are split into three stages. Many potential concertgoers are skeptical about the whole festival fitting all those bands in 24 hours. Some are even scared it could be an Astroworld Part 2 in the making. Yikes!
When We Were Young Fest looked pretty cool until you notice it's $225 nonrefundable for one day and it's run by the same company who was responsible for AstroWorld and you realize they're actually just preying on the pop punk scene to pay back their litigation fees

— Pfizer Nation's Princess Azula (@space_mom_) January 19, 2022
Okaaaaay.
Still, we can't wait to watch videos of the crowd singing "Welcome to the Black Parade"!
Check us out on Facebook, Instagram, Twitter, and YouTube, and be the first to know about the latest news and coolest trends!