As the election day draws near, voters across the country are preparing to officially cast their votes for their chosen candidates. If you're one of nearly 66 million registered voters for the upcoming elections, you should keep these health and safety tips in mind so you can vote safely and minimize health risks on May 9.
Familiarize yourself with the step-by-step process
The Commision on Elections (Comelec) prepared guidelines for voting in light of the pandemic crisis. You should familiarize yourself with these guidelines so that you won't be confused when the day comes. This is the step-by-step process, according to Comelec:
Get your temperature checked.
Secure your precinct and sequence numbers and assigned room at the Voters' Assistance Desk (VAD).
Go to your assigned room and state your name, precinct, and sequence numbers to the Electoral Board.
You will receive your ballot, ballot secrecy folder, and marking pen.
Head to the voting area and fill out your ballot by fully shading the oval appearing before the name of your chosen candidates.
Submit your ballot by feeding it into the Vote Counting Machine (VCM).
Check your voter's receipt, and if your receipt's list is in order, then deposit it in the receptacle. If not, approach the poll officer to raise your concern.
Get your right forefinger nail marked with indelible ink to finish the official voting process.
Go early or during off-peak hours
You should head to your polling station early when there are fewer crowds and shorter lines. While the Comelec has extended the voting period by one hour, it's still best to fill in your ballot as early as possible, so you would spend as little time as needed at the polling station. You may also want to consider that going much later in the day would mean spending more hours under the heat of the summer sun, which would make wearing masks feel more stifling.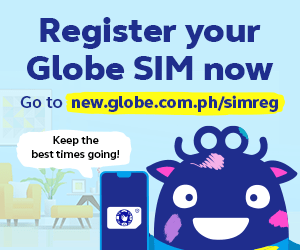 Keep your masks on at all times
As we're still in the middle of a pandemic, this one should really go without saying. But an extra reminder doesn't hurt. So when you head to your polling station, make sure you're wearing a secure, fit mask, such as N-95 or KF-94 masks. Even if it gets too hot, don't remove your mask at all, especially when you're in a crowded area.
If you want to double-mask, you can also do so, but make sure you use at least one mask that has good filtration layers, like a surgical mask or N-95 and KF-94 masks.
Aside from the one you should already be wearing upon arrival at the polling precinct, you should also bring extra masks with you. You're not sure how much time you would be spending there, so it's best to be prepared with extra supplies if ever you need a refresher and a change of mask.
Pay attention to informational signs
Polling precincts would most likely have visual cues on the floor and along the walls to guide voters on where to place themselves while waiting for their turn to vote. This would ensure that there's enough distance between people to avoid crowding.
Bring your own pen
The polling officers at your precinct would be providing you with a special marking pen to use in shading your ballot. But if you need to fill out other forms (like the health declaration form) at the precinct, it's best to bring your own pen to minimize contact with others as much as possible. If you're going with other people, make sure each one of you has your own pen to avoid physical contact.
Have your list of candidates with you
This is a constant reminder for every voting election, but it's more important this year. You should be ready with your complete list of candidates that you would be voting for. This ensures that you would not be making a mistake in shading your ballot and it would also help to minimize the time you need to spend in the precinct.
Bring a mini disinfection kit
This is another reminder that should always be on your mind, but you should bring alcohol, sanitizing wipes, and other disinfection supplies with you. When you get to the voting area proper, you can use these supplies to disinfect the surfaces you come into contact with.
Bring a handkerchief or towel
Since election day is in the middle of summer, the heat would definitely make you sweat a lot. You should make sure you have a handkerchief or a face towel to wipe sweat off you. This would help in minimizing the urge to remove your mask, too.
Got any other tips to vote safely on election day? Share them with us!
Follow us on Facebook, Twitter, Instagram, Tiktok, and Youtube for the l8est entertaining, useful, and informative lists!