The local music industry has continued to charm more and more people into listening to homegrown music, and the appreciation for our local bands, both independent and signed, has grown tremendously as a result. Ask someone if they know a particular band or song and they have most probably heard it on the radio, from their friends, or at a gig.
As we welcome the new year, let us show some love for our homegrown talents and indulge in these great tracks that  rocked our 2016.
8. Ang Bandang Shirley – "Umaapaw"
This song might just be the greatest love song of the previous year. Whether you have someone to sing it to or not, "Umaapaw" will always warm your heart and fill you with kilig more than it will ever fill you with bitterness.
7. Cheats – "Drunk"
Cheats successfully translates the feeling of self-pity common in today's generation into song—although that isn't necessarily a bad thing! Instead of sounding self-depreciating, its honest lyrics and gently ascending melody makes it sound introspective, pulling you into a deep trance until the last refrain. And you don't even have to be drunk to appreciate it.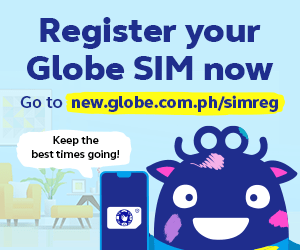 6. The Ransom Collective – "Settled"
If there's a song that perfectly captures the spirit of adventure, it's this work of art by The Ransom Collective. There's just something about its lyrics, its upbeat melody, and the amazing harmony of all their voices and instruments that fires us up inside with positivity and determination to explore the great outdoors or do something that scares us the most; it's simply not a song you can just listen to sitting down.
5. Autotelic – "Laro"
Getting inspiration from Japanese pop-rock bands with dance-y electronic elements, Autotelic creates their music to be a perfect balance of digital and raw sound that appeals to the mass listeners of local music. Their songs like "Laro" will never fail to make you dance on your seat or on your feet wherever you may be listening to them—on the car radio or live onstage.
4. Ely Buendia and The Itchyworms – "Pariwara"
The Itchyworms finally makes a comeback to radio with their new song in collaboration with Ely Buendia. It has the same upbeat rhythm and harmonizing melodies we've missed from the band, and we can't help but beg for more!
3. Reese Lansangan – "St. Petersburg"
This singer-songwriter known for her pastel-pop aesthetic quickly rose to fame this year with her soothing vocals and millennial life-inspired lyrics that cover topics not usually sung about (but perhaps should be). "St. Petersburg" is just one of the songs she has composed and released in her Arigato, Internet! album, and that which stands out from her other zany compositions about grammar, space, and internet stalking.
2. Gabby Alipe – "Visions"
Long after the dreaded Urbandub split-up, Gabby Alipe has still been serenading us with the same beautiful songs in his first solo EP, A New Strain. His single, "Visions," talks about the will to follow your dreams despite the hurdles—something he himself is doing—and it isn't sung in an in-your-face kind of way, but rather in a hushed, sort of comforting approach that will slowly lift your spirits up.
1. Oh, Flamingo! – "June"
Upon hearing it the first time, this head-swaying ode to an unnamed love will remind you of a chill sunny afternoon on a hammock by the beach—ironically, something you wouldn't expect to do on any given day in June. Perhaps it's the catchy riffs, groovy rhythm, and toe-tapping beats; just listening to this song will make you want to kick back and relax with a cold bottle of beer.
What were your favorite local music releases this year? Tell us all about them below!