The early 2000s is arguably the millenial's  favorite time in television, and undoubtedly the best era of the Disney Channel. It's the decade when we, as kids, fell in love with the television. Of course, a lot has changed since, and for those of us who constantly crave for that childhood nostalgia, we can't help but miss the old Disney Channel.
Here are the Disney shows that made our childhood colorful. We can't thank them enough:
8. The Suite Life of Zack and Cody
Before Dylan and Cole Sprouse became one of the hottest twins today, they were once our favorite quirky twin blondes in The Suite Life of Zack and Cody. Who can forget their  shenanigans in a suite of the Tipton Hotel? Remember Zack having a huge crush on Maddie, calling her "sweet thaaaanggg"? It's just so adorable, and we squealed when we saw their reunion photo last year.
7. American Dragon: Jake Long
He's cool, he's hot like the frozen sun; he's young and fast, he's the chosen one. This action-packed cartoon got us saying, "Dragon Up!" everytime we see the show's monsters. But more  than   the action sequences, it's the romantic angle that got us hooked! Jake's crushing on Rose is too cute, even when sometimes his moves are well, major fails.
And, oh, the Jonas Brothers singing the intro song!  Oh, sweet nostalgia.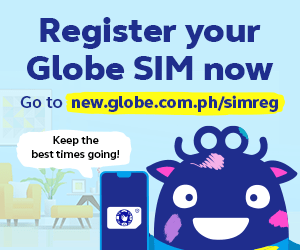 6. That's So Raven
Remember when we wished we had Raven's psychic powers? No one's got sass and confidence like Raven: from her costumes, dancing talent, singing prowess, to her funny catch phrases and IDGAF attitude—she's definitely our spirit animal. Oh, how we miss the times when she disguised as her mother and flaunted that booty. There's too much hilariousness in this show that we'd do anything to be part of the energetic Baxter family.
5. Totally Spies
It's like the grown-up version of Powerpuff Girls, but still kid-friendly. If you and your friends argued on who's the Sam, Clover and Alex in your group, you're not alone. Aside from the trio, Totally Spies made us fall in love with Beverly Hills and its exciting mysteries. Let's not even get started on their fab weapons (that laser lipstick!). And Jerry–boy, do we miss Jerry!
4. Lizzie McGuire
If our teenage life were adapted into a show, it would definitely be Lizzie McGuire. I mean, come on, Lizzie's experiences—from her rebellious phase to putting on a bra, even her first kiss and first heartbreak—basically, we  saw   our lives unfold through her.
3. Kim Possible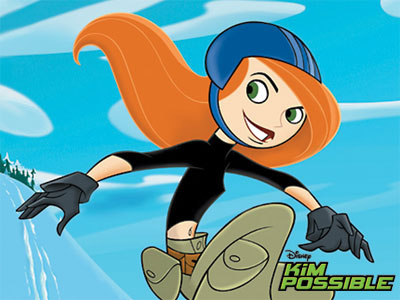 Kim Possible is one of our childhood heroes, and there certainly isn't that much that we can look up to those days. Kim is a hero with no-secret identity and who also happens to be a high school student. How cool is that? Fighting heroes and still have great hair? Even cooler! It was   so refreshing to watch a girl slaying both as a hero and a student. Kim and Ron's friendship is also one of the highlights of the show, and it's still one of our #friendshipgoals.
The theme song? Downright iconic. Call me, beep me, if you want to reach me.
2. Hannah Montana
Boy, do we miss the mischievous Miley Stewart. There are a lot of things we still can't get over about this show—her friendship with Lilly, the father and daughter relationship goals, the fresh and catchy music, the exciting surprise guests and, basically, the perks of being a secret superstar—all neatly rolled into one iconic and amazingly written series. It's so good that it was even adapted into a movie. There will never be another Hannah Montana.
1. Bear in the Big Blue House
We've all spent our childhood in the Big Blue House, being welcomed by the enthusiastic Big Bear and his adorable friends, Ojo, Tutter, Treelo, Pip, Pop, and Shadow. While it's a simple puppet television show, its moral lessons, hilarious jokes and light stories will forever be imprinted on us, especially the Goodbye Song with Luna the Moon.
Are they're still waiting for us to come and play?
Know other shows that missed our list? Tell us below!