8 Ways to Detect
Demonic Possession
(And Prep for Outcast)

By KARL R. De MESA

It looks like demons are the new zombies, and we're all for it.
In the debut episode of Fox Channels' new TV series, Kyle Barnes (Patrick Fugit of Almost Famous fame) is a young man from the small town of Rome in West Virginia who returns home after a long absence.
What marks Kyle is his dark history of having witnessed his loved ones undergo demonic possession—and it's the reason why he left Rome in the first place. When the series starts, Kyle has returned years later to try and find the answers behind his family's suffering. This is also in the hopes that he can help the young Joshua Austin (Gabriel Bateman), an 8-year-old who lives in front of the Barnes house and is believed to be possessed. Together with Rev. Anderson (Philip Glenister), a West Virginia evangelist who believes he is a soldier in God's holy war, Kyle revisits Rome to face his past, discover his fate, and possibly change the world forever.
Based on the comic book of the same name by Kirkman and co-creator and illustrator Paul Azaceta, Outcast is a compelling story about a young man fighting manifestations of demonic possession in an arc of 10 episodes per season, with a second season already in the works.
Here are 8 signs of demonic possession to prep you for the unholy horrors of Outcast and confirm that your lola is indeed an agent of Hell.
Warping of Personality
Demons and unholy spiritual entities like to attack those who are undergoing emotional stress. They like to kick you when you're down and have you stay in the darkness of depression and unhappiness. When someone who's usually upbeat becomes morose for weeks on end, it is an excellent opportunity for demonic intrusion. Depression is the first stage of demonic attack.
Visible Sickening and Suffering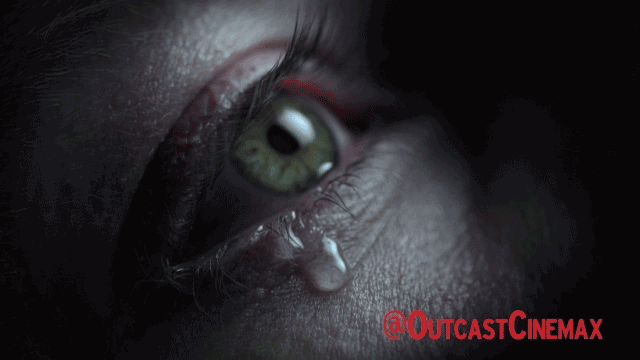 The second stage of possession is oppression. Demons like to assault their hosts with little viral sicknesses and fevers, just enough to keep them off balance, just enough to keep them unhappy but keep their frail bodies relatively healthy. A visible lightening of pallor, zapped energy and lack of sleep mark the possessed. Thus they are usually restless, irritable and quick to anger. This is great for the invading entity because they're easier to bully.
Distorted Voice or Speaking in Tongues
The vocoder made famous by the Exorcist and Omen movies? They may be an exaggeration but old men or women's voices coming out of a possessed person, utterances in another language commonly known as "speaking in tongues?" They're very marked signs of early possession, as heard in this real recording of a Catholic exorcism–which we DO NOT RECOMMEND playing at work or with children around. Fair warning.
Marked Increase of Aggression and Strength
As the hold over the possessed person grows, the demonic entity usually takes over for longer periods of time and seeks to harm those who love their target host, the better for them to mock God and lose hope in spiritual rescue. Some reports say the possessed can easily lift 10 times their weight and can fling away three to four men holding them down.
Aversion to Light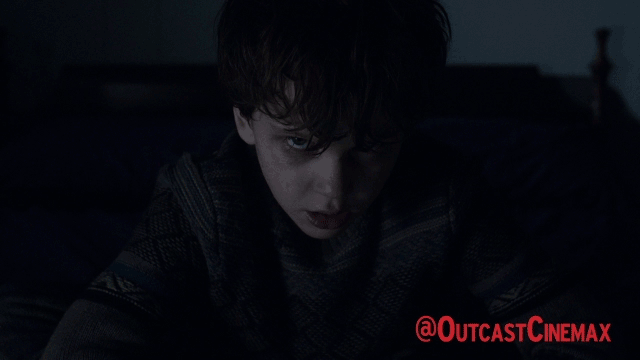 The possessed may exhibit extreme dislike of sunlight and may, in many cases, bully those around him to close the curtains and turn off all light sources. Or he may himself crush all the light bulbs and fling furniture across windows to bar light form entering. This is a very bad sign.
Bodily Desecration
Self-mutilation and self-cannibalism are signs that the possession is proceeding very fast and the entity has taken deep hold on its host. Crabwalks, discoloration of eyes and spontaneous dislocation (and re-setting) of bones are signs of very advanced possession.
Aversion to Holy Objects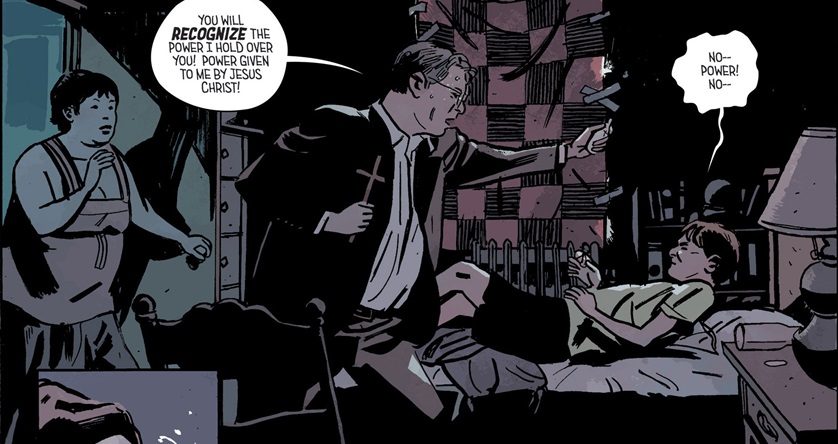 Crosses, holy water, and other artifacts of faith may hurt the possessed when wielded by one who has true faith. The possessed may also mock the said wielder to trick him into abandoning the use of said artifacts. Demons are adept tricksters and liars by nature, who like to fool others into being more scared of them than they should be.
Levitation of Self and Psychokinesis of Surrounding Materials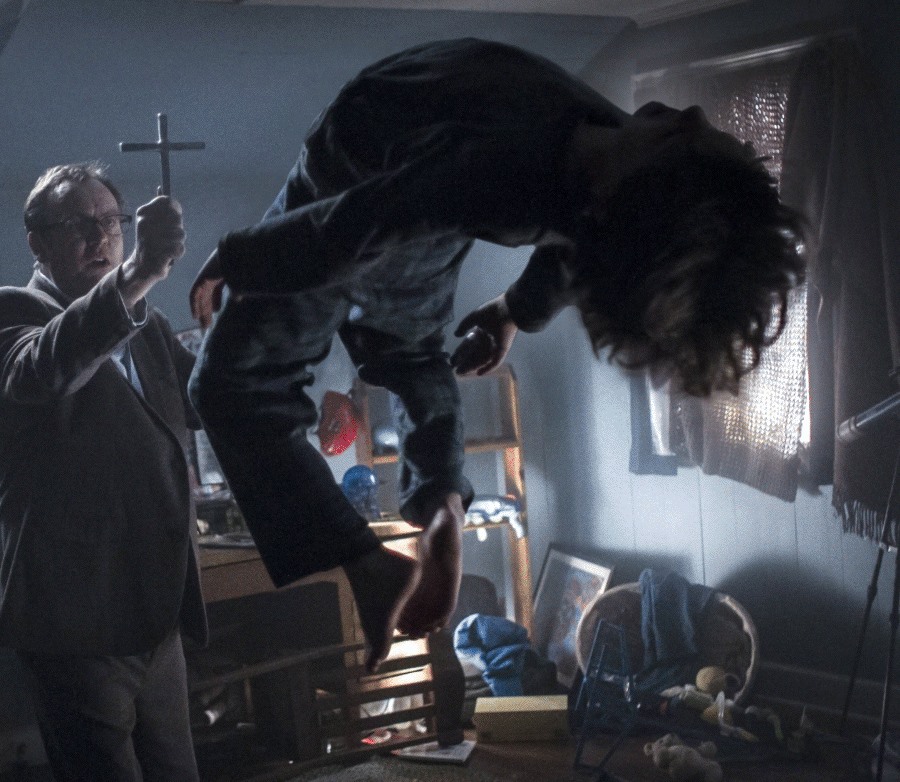 If the possessed rises by his own power through the air, then that is one powerful entity possessing him. Call your local priest or shaman ASAP.
Do you have any experience with demonic possession? Share your stories in the comments below, and don't forget to catch "Outcast," which airs every Saturday at 8:55pm, exclusively on FOX!