8 Things You Should Know about the P2P Buses
Jan 15, 2016 &nbsp • &nbsp 8List
8 Things You Should Know about the P2P Buses
By 8List.ph
By now most commuters have heard about the Holiday Buses, a point-to-point (P2P) bus service that the government launched last December 5, 2015 as a medium-term solution for the inevitable bumper to bumper traffic of the Christmas season. The buses are promised to leave every 30 minutes from SM North EDSA, TriNoMa and SM Megamall to Glorietta 5 and back again and make no other stops on the way. While it was off to a slow start with very few to little passengers, the LTFRB decided to lower the fares and extend the service past it's January 6 end date to the end of the month.
With two weeks left, no news of another extension (as of this writing) and an additional double-decker bus service on a dry run, here are 8 things you should know about the P2P bus service.
8. The Buses
True to their word, the P2P buses are brand new–or at least look like they are. The drivers look respectable and the buses themselves are clean, akin to ones you take out of town with individual air-conditioning vents and reading lights. Some come with a television and others offer free WiFi for the trip.
7. Waiting Area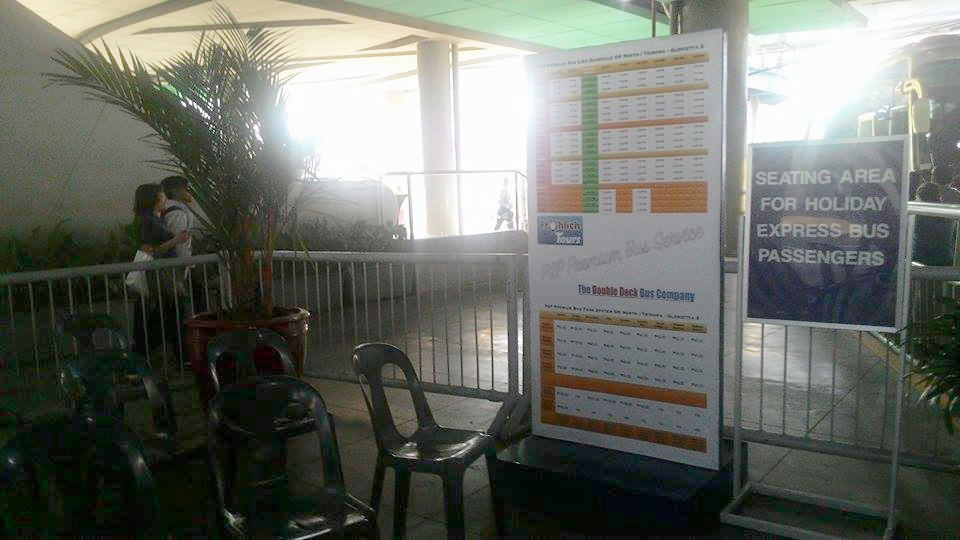 At least in the case of SM North EDSA, the waiting area for the P2P buses are clearly marked. There are even seats for around 20 people while they wait for the next bus to arrive. Unfortunately, the buses don't come with an automated fare collection system (the Official Gazette stated they should). If the conductor doesn't take your fare and give you a ticket while in line waiting, he will go on-board and collect fares before allowing the bus to depart.
6. Departure and Arrival Times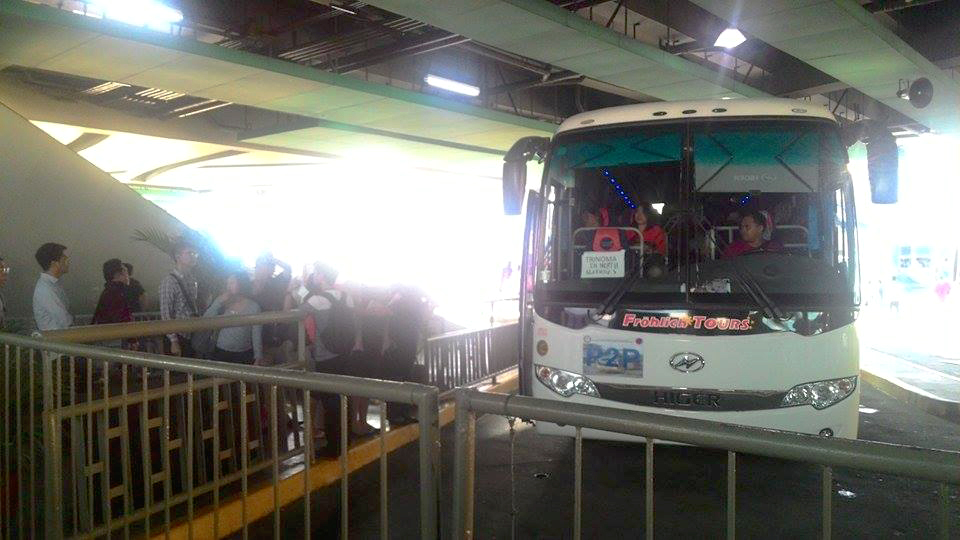 While the bus service makes no promises about arrival time, the buses don't arrive and leave every 30 minutes. Contrary to the schedules posted at each pick-up and drop-off point, your 7:20AM bus could arrive at 7:45AM and leave past 8AM. If you arrive at a terminal past 7AM you can kiss the hope of getting to sit while waiting goodbye, as the lines can get pretty long.
5. Travel Time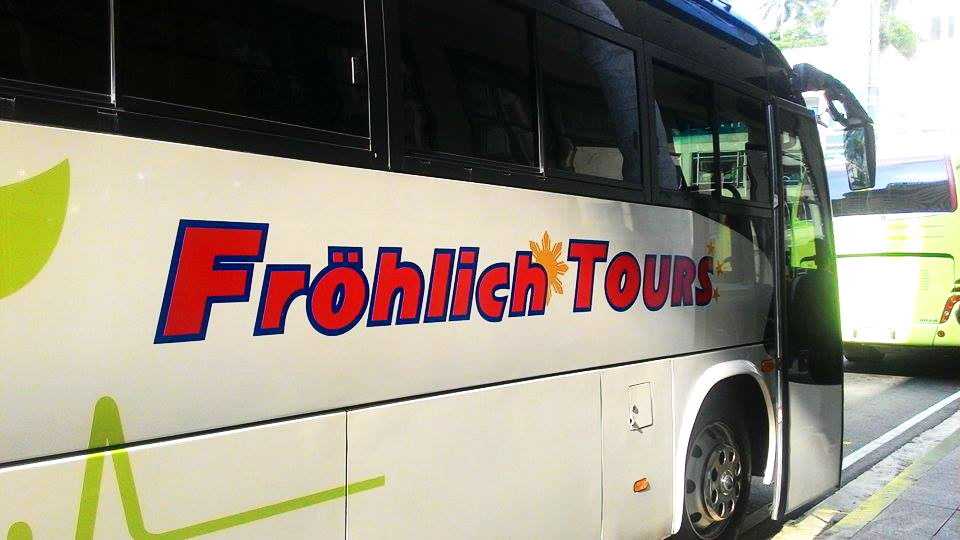 SM North EDSA to Glorietta 5 on a morning with heavy traffic only takes around an hour and a half to two hours. Thanks to no stops and light traffic, the buses can get you to the opposite terminal in 40-50 minutes.