4. Glorietta 5 "Terminal"
The pick-up and drop-off point at Glorietta 5 is the side of the building facing Glorietta 4, in front of restaurants like Bo's Coffee and North Park.

3. Schedule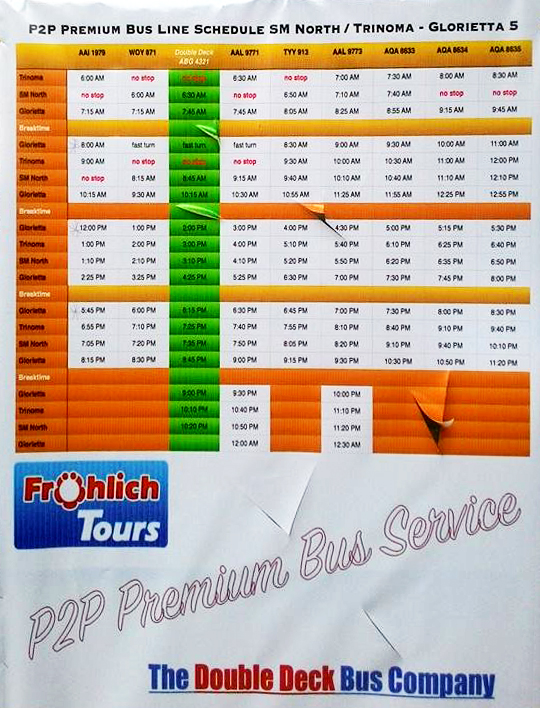 Again, the buses don't adhere to the schedule but they're forgiven–there's really no way to predict Manila traffic. One thing riders should note is that there are no devoted buses for the TriNoMa-Glorietta 5, SM North-Glorietta 5 and vice-versa route. If you're heading northbound, the bus will first stop at TriNoMa before crossing the road to drop you off at SM North.
One good thing is that while the labels for the buses are made by hand, you won't miss the larger buses as they approach the make-shift terminal. The conductors on site make sure to separate the line for the Glorietta 5-Megamall route from the Glorietta 5-TriNoMa-SM North route so you won't get confused.
You can find a soft copy of the schedules here.
2. Double Decker Buses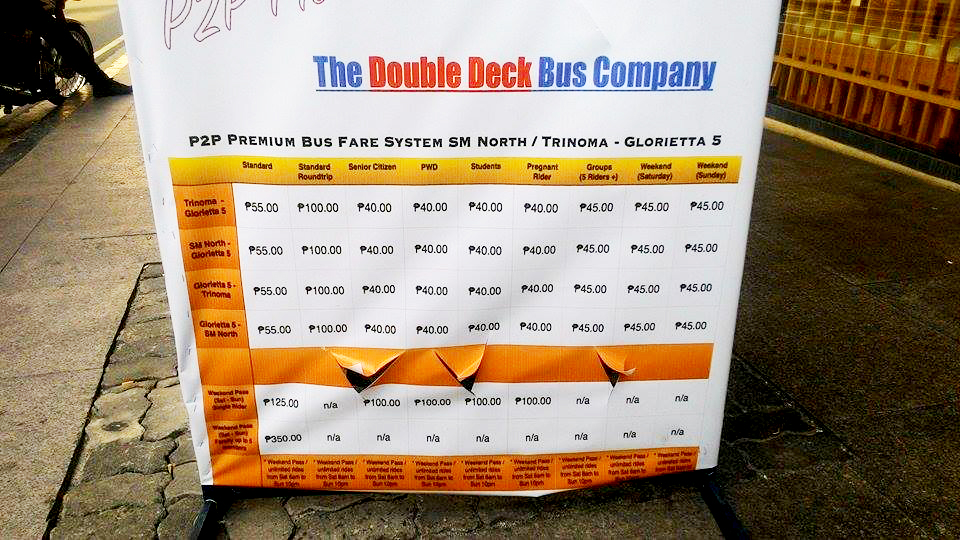 Unfortunately, we were unable to try the double decker buses on their dry run. They don't adhere to a certain schedule. When we tried to catch it northbound during rush hour, we were told that we missed it by 30 minutes and it would double back around in three hours as there were only two of them plying the routes.
1. Final Verdict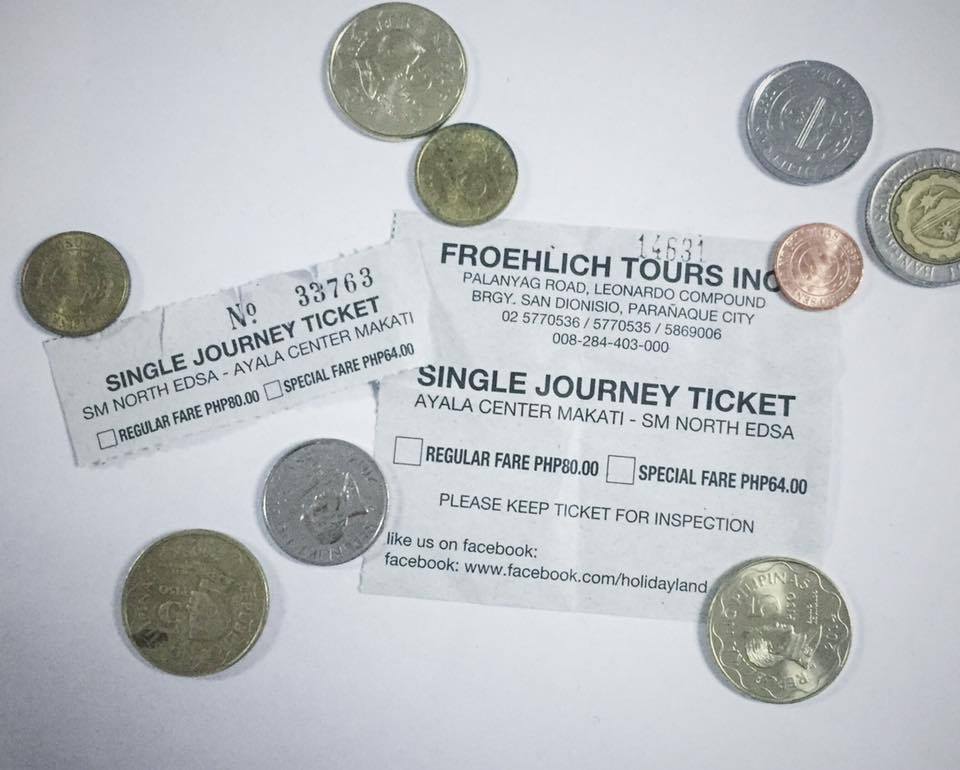 While some kinks still have to be worked out, the P2P service is so far safe, convenient and much faster than other commute routes. Fingers crossed that the LTFRB will extend the service and add more buses and routes. Hopefully this will be the start of a streak–dare we hope that the government take over all bus services further down the road?
In any case, we'll settle for a BRT system or getting the MRT fixed.
Have you tried the P2P bus service? Share your experiences in the Comments Section below!