It's official — our favorite K-Drama actor with the softest features has enlisted. Through the years Park Bo-Gum has made us laugh and cry at the same time, which is why we'll miss this Korean actor so much. While we wait for his return, here are some of Park Bo-Gum's most memorable K-Dramas to binge-watch.
Wonderful Mama
After being diagnosed with early-onset Alzheimers, Yoon Bok-hee (Bae Jong-ok) realizes that she must teach her children how to run the family business. Worried about the future, she tries to make her children understand what will happen to her as the illness progresses. Little does she know that her children have a long way to go before she can trust them with their business. Here, Park Bo-Gum plays Go Young-joon, Bok-hee's youngest child who is a mama's boy and a playboy. This drama was the start of Bo-Gum's string of successful K-Dramas.
Naeil's Cantabile
Cha Yoo-jin  (Joo Won) is a skilled pianist who has always dreamt of studying in Europe. However, because of his fear of flying, he is unable to do so. When he hears that world-famous conductor Franz Stresemann (Baek Yoon-sik) will be visiting his university, he makes it his mission to get lessons from him. Little does Yoo-jin know that Franz has a hidden grudge towards his father. Park Bo-Gum plays Lee Yoon-hoo, a conductor and the drama's second male lead. Compared to the other actors in the drama, Bo-gum's performance here stood out because of how he was able to deliver the emotions of his character.
Sana Ako Na Lang: 8 K-Drama Characters Who Broke Our Hearts Because of 'Second Lead Syndrome'
Sana Ako Na Lang: 8 K-Drama Characters Who Broke Our Hearts Because of 'Second Lead Syndrome'
Bianca Katipunan | Feb 24, 2020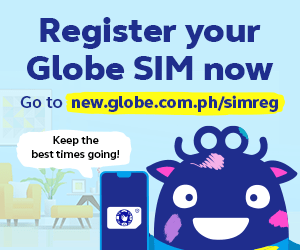 Hello Monster
Lee Hyun (Seo In-guk) is a criminal profiler who's been having a difficult time after the disappearance of his brother and the murder of his father. His team member Cha Ji-An (Jang Nara) has been investigating him without knowing that he, too, was a victim of a horrible crime. Park Bo-gum plays Jung Sun-ho,  who is [SPOILER ALERT] Hyun's long lost brother who disappeared because he felt neglected. This drama solidified Bo-gum's place as a young up-and-coming actor to look out for.
The tale of five childhood friends who have been together through thick and thin, Reply 1988 showed the ups and downs of life that resonate with everyone. Reply 1988's relatable storyline was one of the many reasons why it's one of South Korea's highest-rated K-Dramas to date. Here, Park Bo-gum plays Choi Taek, a famous Go player who may have a high IQ but is too innocent and often acts like a child. With Reply 1988's success, Park Bo-gum became one of Korea's most bankable stars.
Love in the Moonlight
Hong Ra-on (Kim Yoo-jung) is a young girl that disguises herself as a man to council other men about dating. One day she meets Crown Prince Hyomyeong (Park Bo-Gum) and the Prince is immediately captivated by her. Even though he thinks Ra-on is a man he slowly falls for her charms. This drama was the start of Bo-gum's international success. Because of his charming performance, K-drama fans from around the world fell in love with this cute actor.
Wonderful Days
Although he came from a poor family, Kang Dong-seok (Lee Seo-jin) managed to become a successful prosecutor. After 15 years he returns back to his hometown to try to reconnect with his estranged family members. While reminiscing about his past, he meets his first love and falls for her once again. Park Bo-gum plays the younger version of Dong-seok. Despite being a rookie, fans were instantly captivated by his raw performance.
Encounter
Cha Soo-Hyeon (Song Hye-kyo) is a daughter of a prominent politician. She grew up under public scrutiny — an experience that made her fearful of making mistakes. At a young age, she is married off to a rich family, but ended up divorcing her husband because of her his infidelity. As her alimony, she got the Donghwa Hotel and became the hotel's CEO. In her new role, she's perpetually busy and has no time for herself. On a business trip in Cuba, she meets Kim Jin Hyeok (Park Bo-gum), a free-spirited guy who turns her business trip into an experience worth remembering. A story of falling in love despite age and class, Encounter was a hit worldwide! Fans were easily drawn to Bo-gum's innocent yet very brave character.
Record of Youth
Sa Hye-joon (Park Bo-gum) has always dreamt of becoming an actor. Despite being handsome, he can't seem to land a role in any drama. While struggling to bag an acting deal, he meets Ah Jung-ha (Park So-dam) and they form an unexpected friendship. Record of Youth is Park Bo-gum's last drama before he enlisted in the military. The drama is set to premiere on Netflix on September 7, 2020.
Which Park Bo-Gum dramas have you watched? Tell us below!