Cooking is usually a messy affair, especially with all the ingredients you have to slice, mix, peel, or prepare together. Even if you're a clean freak who likes to leave the space spotless, it's inevitable that your next cooking sesh would make a bit of a mess. But you can make your kitchen space ~aesthetic~ with these pretty pastel kitchen appliances and tools.
Air fryer

From fries to vegetables and chicken (with some trying even pastries), you can make nearly anything with the lockdown-favorite air fryer. Some brands are a little expensive, since it really is an investment, but this pretty air fryer from Kimstore is absolutely budget-friendly. Plus, it comes in gorgeous colors: pastel pink, navy blue, emerald green, black, and white. Get yours here for only PHP 1,799.
Upgrade Your Air Fryer Experience with These Essential Accessories as Low as PHP 24
Upgrade Your Air Fryer Experience with These Essential Accessories as Low as PHP 24
Kyzia Maramara | Feb 04, 2021
Oven

Not a lot of space in your kitchen? Kimstore's vertical oven comes in just the right size for your countertop. It's only 25 centimeters long, 26 centimeters wide, and 34.5 centimeters for high. It features a 12-liter capacity, two layer slots, and an 800 wattage. It comes in pastel pink, mint, and black. Get yours here for only PHP 1,799. Make sure to pair it with this pretty silicone oven mitts to achieve that pastel aesthetic when you're baking.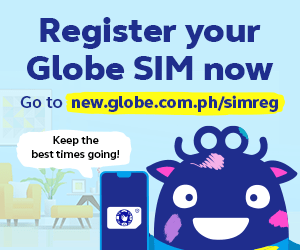 Multi-cooker

With this steamer, multi-cooker, and electric pot in one pastel green device, you can prepare instant noodles, boil and steam dishes, enjoy hotpot, and more! It has two heating levels: 300W and 600W, and it has a capacity of 1.5 liters, which makes it perfect for 1 to 4 persons. Get yours here for only PHP 499.
Toaster

Smeg's toaster does not only come in gorgeous colors, but it also has that 50's retro style design all over it. It has 6 browning levels depending on your toast preferences and 3 pre-set programs: reheat, defrost, and bagel. You can get it in cream, pastel green, light blue, pink, red, black, and white. Get yours here for PHP 12,999.
Mini juice blender

This compact mini juicer is easy to use and bring anywhere. It features a 300-milliliter capacity, a four-leaf blade, and food-grade materials that are also easy to clean. You can pick a color among pink, blue, and yellow. Get yours here with prices starting at PHP 358 (discounted from PHP 598).
Knives

This pastel-colored knives set is exactly what your kitchen aesthetic needs. The set includes an 8-inch chef knife, an 8-inch bread knife, an 8-inch cleaver, a 3.5-inch paring knife, a pair of scissors, and a ceramic peeler.
Get yours here for only PHP 247 (discounted from PHP 599). Pair it with this chopping board that comes in pink, light blue, green, dark pink, and black.
Kitchen utensils

There are a lot of utensils you use for cooking, so it might be a little overwhelming trying to make it all follow your pastel theme. But don't worry; there's a lot of options out there, like this measuring cup set that already has 8 different options for only PHP 229. You can also get this kitchen utensils set with 12 different tools made of silicone with a wooden handle for only PHP 599. And of course, if you're a baker, this is a definite must-have for only PHP 299. Get yours here.
Dish cloth

When you're done cooking up a storm, it's time for clean up, which you should also keep in theme with the rest of your kitchen. This pastel dish cloth is the answer. Made of polyester, this dish cloth is ultra soft, making it scratch-resistant, so you don't need to worry about your precious glass and ceramics. Get yours here for only PHP 46 for 4 pieces. Make sure to pair it with this simple dish rack in pastel shades.
Have any other pastel-colored kitchen finds? Share them with us below!