Everyone needs a reliable pair of durable slides in their footwear collection. In case you need to shop for new styles this summer, we've rounded up a list of the most eye-candy slides you can purchase online. These super cute minimalist pastel slides will take your OOTD game to the next level — they're easy on the pockets too!
CLN Milly Slides

CLN's Milly Slides are available in a number of pastel colors so you can decide which ones go best with your OOTD on any given day. They're made of lightweight molded EVA which makes sure every step you take is cushioned and absorbed. And even after your summer adventures, these durable Milly Slides can still be worn anytime, anywhere whether you're out at the mall with your friends or going on a nature trek.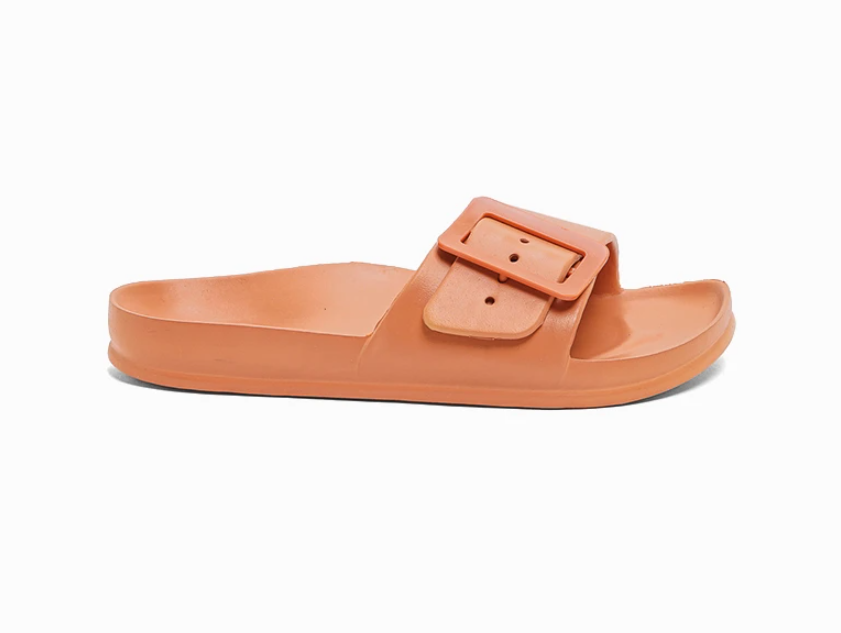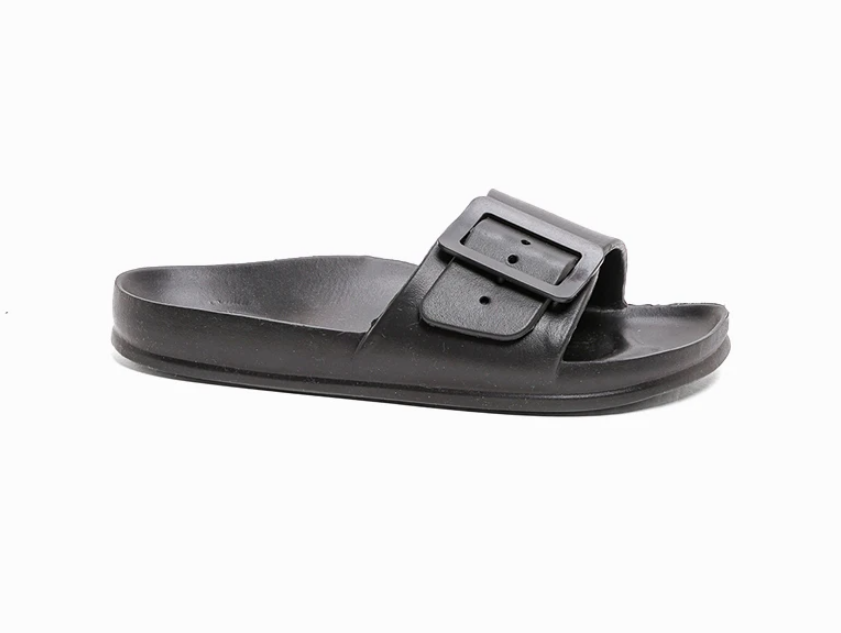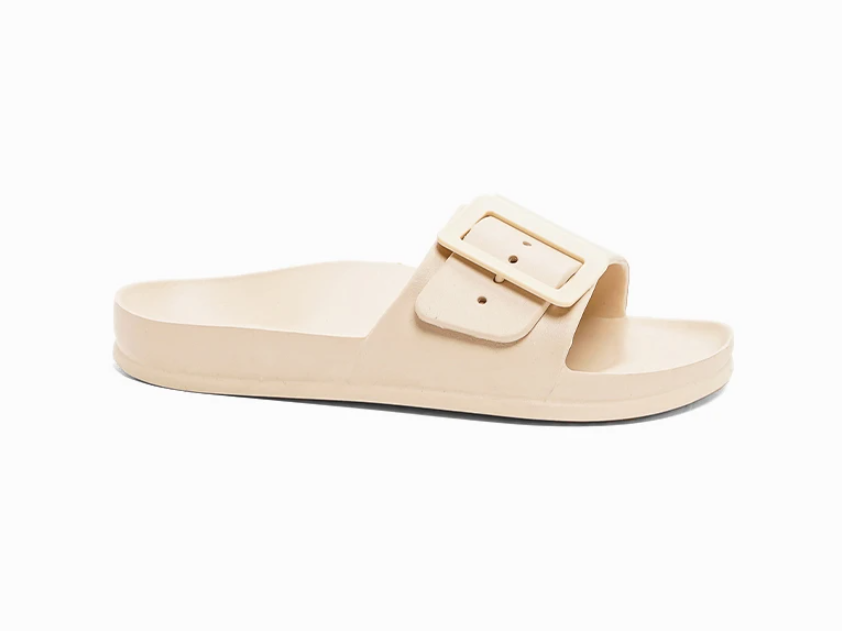 Aside from those pretty colors, you can get Milly Slides at an awesome price point too. Visit CLN's official website to snag them at P799 for two pairs. They're available in Black, Blush, Burnt Orange, Lemon, Mint, Nude, Sea Foam, Mustard, and Red colors.
CLN Macy Lounge Slides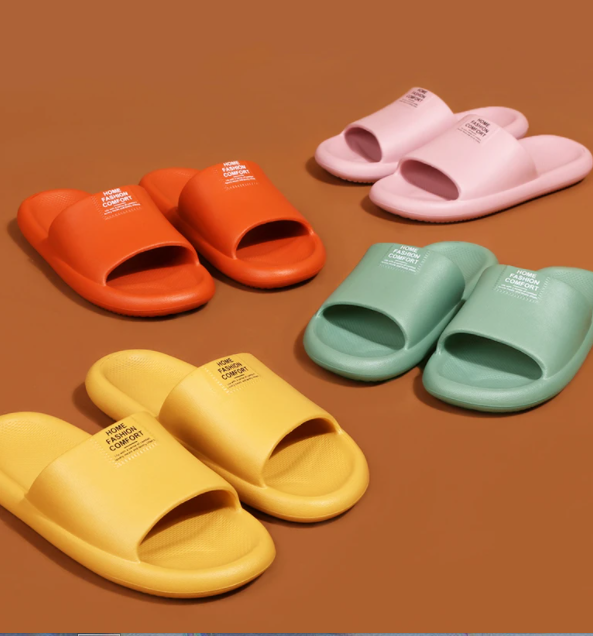 CLN's cute Macy Lounge Slides are a total upgrade on your pambahay footwear. They're lightweight and designed simply for ease and comfort. And if everyone in your family has their own Macy Lounge Slide pair, they would look aesthetically pleasing lined on your family shoe rack. It's available in four colors: Yellow, Green, Orange, and Pink. Get two pairs for P799 here.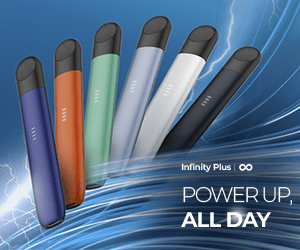 CLN Molly Flat Slides
The vibrant color of these Molly Flat Slides brightens up any outfit. You can wear them practically anywhere — to the beach, at a resort, during a leisurely mall stroll with friends, even as a replacement for your high heels after a long day. These come in Yellow, Orange, and Pink. If you simply can't have one pair, you can get them at P999 for two here.
CLN Kimmy Flat Slides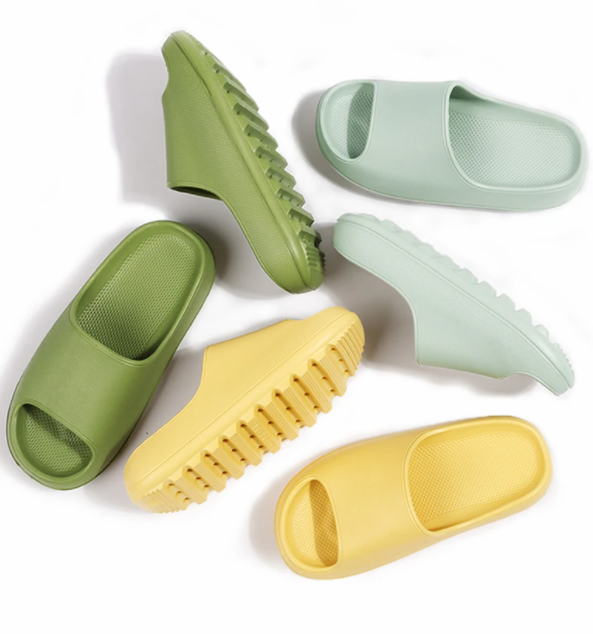 You can either wear these chunky Kimmy Flat Slides at home or take them out on adventures wherever you go. These cute footwear companions promise comfort with every step thanks to their rubber-plastic EVA material. You can get them in Yellow, Green, and Sea Foam colors for P999 for two pairs, perfect for hoarding or gifting to your bestie. Add these to your cart here.
Build Your Dream Kitchen with these Cute Pastel Appliances and Tools
Build Your Dream Kitchen with these Cute Pastel Appliances and Tools
Ina Louise Manto | Oct 08, 2020
CLN Marby Flat Slides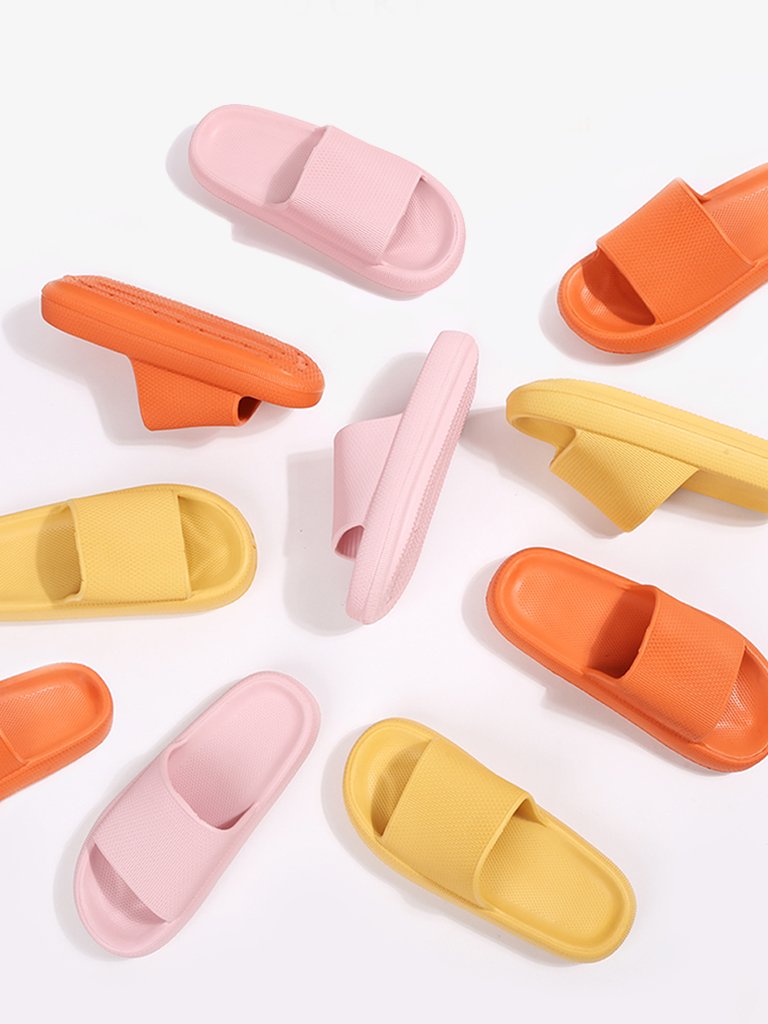 CLN's Special Edition Marby Flat Slides are almost sold out, and it's easy to see why. Aside from a comfortable fit, these chunky slides also sport vibrant eye-catching colors you'd want to get your hands on. They're available in Pink, Orange, and Yellow — the colors of a beautiful beach sunset — and you can get two pairs for P999. Grab yours here.
Flipside Sole Berns 2-Strap Sandals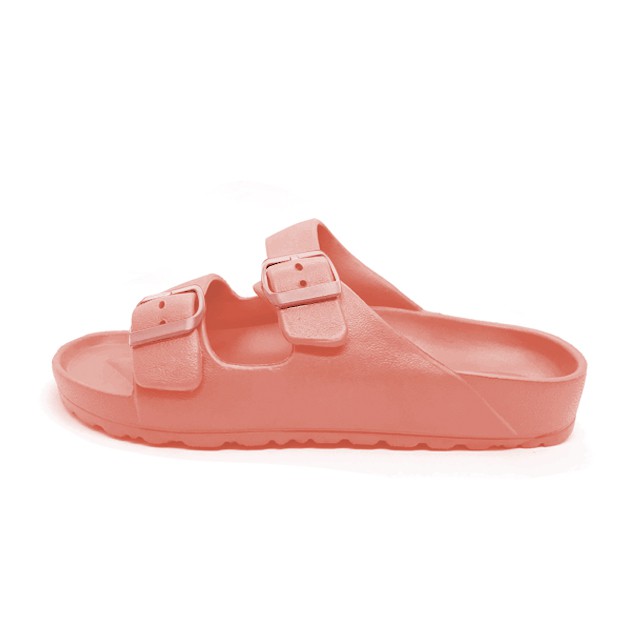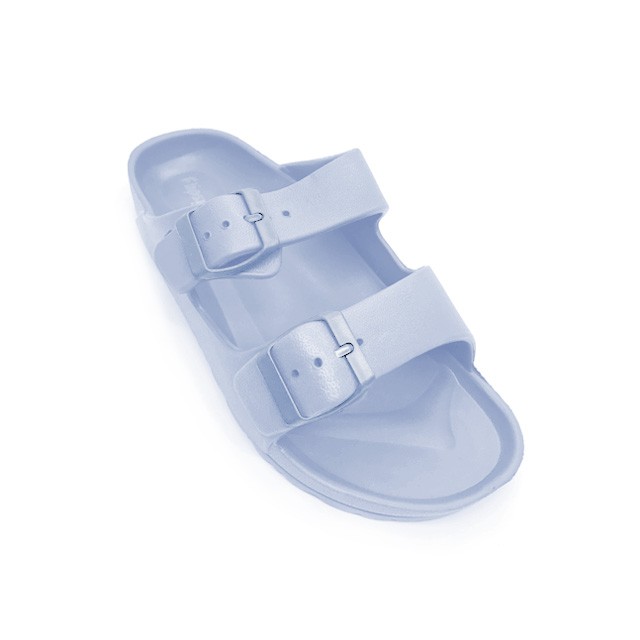 Flipside Sole's pairs of footwear might have an amazingly low price tag but you can be sure they don't skimp out on the quality. Their sandals, slides, and slip-ons are durable, waterproof, and lightweight. The Berns 2-Strap Sandals for ladies comes in a variety of colors including Light Blue, Rose, Black, and Navy Blue. Get each pair here for P300.
This Cute Pastel-Colored Multi-Purpose Cooker Can Give You a Complete Meal
This Cute Pastel-Colored Multi-Purpose Cooker Can Give You a Complete Meal
Meryl Medel | Aug 18, 2020
Shopee Slides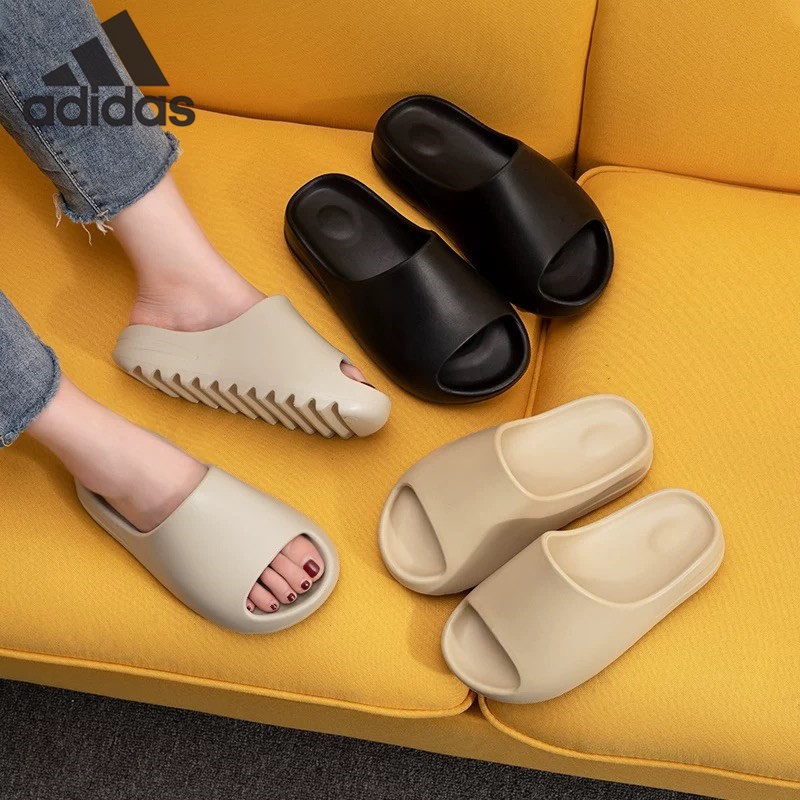 Salamat Shopee for all the times we needed affordable items and you came through! These chunky Yeezy-esque slides are backed by 3.7k 5-star ratings, which means they're good enough to buy yourself a pair. Besides, these are made of rubber-plastic, which is pretty durable. Get a pair here for P295.
Birkenstock EVA Sandals
View this post on Instagram
You can never go wrong with a classic pair of Birkenstock EVA Sandals. These come in an array of pastel, solid, and vibrant colors and in a range of designs too. Get them for P2,990 at Birkenstock stores in SM Megamall (Mega Fashion Hall), SM Mall of Asia, Glorietta 3, or SM Aura Premier. You can also get them online here.

Which of these are you going to wear to the beach this summer?