Nothing quite perks up your day like your caffeine fix served in an adorable cup, and you can't get much cuter than peekaboo mugs. Also called surprise mugs, peekaboo mugs get their name from the surprise found at their base. Here are some of the cutest peekaboo mugs you can get now.
Note: Prices and availability are subject to change without notice.
This pastel panda mug
How can not smile at this adorable blushing panda? These ceramic peekaboo cups from Dolity come in other designs, featuring other cute animals in pastel blue and green cups.
Get one for ₱382 on Lazada.
Feeling blue? These animal cups will cheer you up

We can't get over how cute these peekaboo cups are! These white mugs are baby blue on the inside and feature different animals waiting at the base. (The author is particularly fond of the frog design.)
Get it for ₱506 on Lazada.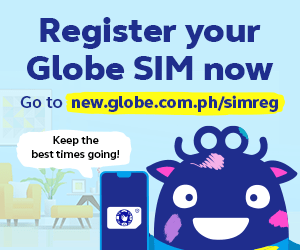 Surprise cats!!!!

Cat people are guaranteed to go gaga over these surprise mugs. They come in four different styles, and we can't blame you if you get them all!
Get one for ₱259 on Shopee.
A statement with a surprise
Who doesn't love a mug with a sassy message? These mugs have a clever statement print that ties in with the animal/object inside, so if you love puns and wordplay, these are the peekaboo mugs for you.
Get one for ₱199 on Shopee.
Look at how delicate these glass peekaboo mugs are!

Because they're made of glass, the animals at the bottom of these peekaboo mugs are visible from the get-go (unless your drink is particularly opaque). This just makes them ultra-Instagrammable — with the right drink, of course.
Get one for ₱261 on Shopee.
Something for THOSE Mondays
Okay, so this mug doesn't really fit in with the other cutesy cups in this list, but we had to include this for lolz. Sometimes you just want a cup that perfectly reflects how you feel about mornings.
Get it for ₱363 on Shopee.
Get yourself a sea creature friend

New York-based brand Creature Cups has got three product lines for peekaboo mugs: Sea, Land, and Creepy.
Get one for $16.99 on their official website. They ship internationally!
Duck, Duck, Goose!

These delicate glasses will make it look like a duck is swimming happily in your drink — what's not to love?
Get one for ₱467 on Shopee.
Which of these mugs will you be adding to your cart?