With the elections looming ever closer, our social media feeds have been full of debates on politics, governance, and the people aspiring to be voted into a position in May. Celebrities and famous personalities are no different, as seen in the case of Angelica Panganiban's 'Wag Magpapabudol' video and VinCentiments' parody of it.
Angelica Panganiban's video
Last Tuesday, nonprofit organization Young Public Servants published a video running for less than 2 minutes and starring actress Angelica Panganiban. In the short video, Panganiban alluded to her experiences in love and relationships and used it as a comparison to illustrate how dishonesty could hurt you — not just in love, but also in politics and governance.
Netizens were all praises for Angelica's video

Upon its release, the video was received with much praise, and it quickly went viral.


'Wag Sa Magnanakaw: The Internet Applauds Angelica Panganiban's Sassy Reminder to Vote Wisely

'Wag Sa Magnanakaw: The Internet Applauds Angelica Panganiban's Sassy Reminder to Vote Wisely
Kyzia Maramara | Feb 02, 2022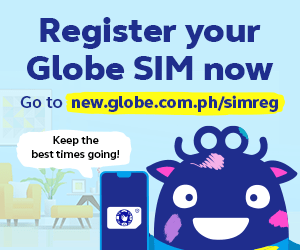 VinCentiments' parody
A few days later, Facebook page VinCentiments released a parody of Panganiban's video. Titled 'Ingat Sa Mga Pa-Victim', the 3-minute video starred Youtube personality Juliana Parizcova.
Instead of a cup of coffee, Parizcova sits in front of a bottle of beer, where she begins with a question: "Minsan ka na bang naniwala sa mga nagmamalinis? Yung akala mo, biktima sila?"
Cringing, she tells the viewer that so many people come to mind. "Ilang beses nila akong pinasakay sa mga drama ng palinis at pa-victim nila," she continues. "Pero huwag ka! Pag nakilala mo, parang silang mga sphynx, ugali nila's nakakastinks. At kung manghusga ha, talagang nakakashrink."
After sharing how many times she fell for such stories, she questions: "Baka naman wala sa mga nang-iwan 'yung problema. Baka naman nasa . . . akin?"
As she walks to her car, she advises viewers against "mga pa-victim at nagmamalinis." She ends with a reminder: "Huwag na tayo papa-uto sa mga nababait-baitan. Dadalhin lang tayo niyan sa langit-langitan. . . . Ingat sa mga pa-vicitm."
No originality?
A few netizens thought that the parody shows that its creators didn't have originality. In their defense, that's exactly what a parody is. But was it funny or effective as a parody? That's a whole different matter.


Netizens have mixed reactions
Supporters of different presidential aspirants have gone on social media to share their opinions and debate about what the videos are really saying. Neither of the videos dropped any names, but we generally know who they're referring to.


Disappointed

Some netizens have also expressed their disappointment over how Parizcova seemed to have changed the candidate she's supporting. In 2021, she went viral for publishing a post in support of Vice President Leni Robredo, so netizens have asked her about it.
In the comment section of her Facebook post, Parizcova wrote: "May batas ba nagsasabi na bawal magbago ng isip pag may napili na..anong article?..ano ba tawag dun?..'touch move'?…teka hanapin ko aahh."
Controversial content
Juliana Parizcova wasn't the only one who got criticism for the parody. VinCentiments also got some heat, which shouldn't come as a surprise to those familiar with its director Darryl Yap's body of work. Yap has been so controversial that he's been accused of hate-baiting (intentionally creating problematic content for clout).
Recently, Yap's short film Online Class drew the ire of schools and students alike, while another video called "BTS_Wasak.mp4" landed VinCentiments in hot water not only with fans of BTS, but of K-Pop in general. Last December, Yap was also called out for the use of the Philippine National Anthem's tune in his movie Pornstar2.
Calling the attention of @NHCPOfficial to take this movie down and file a dispute to the director Darryl Yap for abusing and disrespecting our National Anthem in his Movie "PORNSTAR 2" pic.twitter.com/x2k723L4MI

— idle sean (@idleseon) December 18, 2021
ARMY Has a Lot to Say About *That* VinCentiments Video of a Mom Scolding Her Daughter
ARMY Has a Lot to Say About *That* VinCentiments Video of a Mom Scolding Her Daughter
Kyzia Maramara | Nov 22, 2021
Same message?
Though the parody was clearly created with the intention to counter the original, that's not the only way to interpret it. Some netizens pointed out that when taken at face value (i.e. without the knowledge of the political inclinations of the people behind it), the parody has essentially the same message as the original.


So let's go out on a limb and give this parody the most generous interpretation we can afford: Whether or not there's a candidate coming to mind when you watch the videos, whoever that candidate may be, their message is essentially the same. Educate yourself on the different candidates you're voting for. Study their platforms, experiences, and previous projects. Ask questions. Refer to reliable sources, not propagandists on TikTok and Facebook. (If you're not sure where to find reliable sources, read this: How to Stop Falling for Fake News: 8 Simple Steps to Spotting Bogus Stories)
Then, make the right decision when you vote in May.
What are your thoughts on these two videos?