With everything happening around the world, it seems like years have passed, but we're only actually halfway through 2020. The Taal Eruption was only six months ago, but it definitely feels so much longer than that. What more events from a year ago? Do you still remember what happened then? Things trending this time last year are so different from our concerns today. See for yourself below.
THEN: Julia-Gerald-Bea
Do you remember that whole showbiz mess? This time last year, the Julia-Gerald-Bea fiasco was the biggest thing on the internet, and as the gift that keeps on giving, the Internet made so many memes about it. It occupied the Internet's attention for about a good half a month from the revelation to the statements released, as well as the involvement of some Tita Barrettos.
Also in Pinoy showbiz: remember when we were so excited to learn that we'd found a new Darna in Jane de Leon? Take. Us. Back.
NOW: ABS-CBN Shutdown
Probably not a good move to shut down a prime source of reliable information when our people need it most

— Sonny Angara (@sonnyangara) May 5, 2020
And now . . . Now, we don't even know if the aforementioned stars would still have a home with the case against ABS-CBN. Many celebrities and personalities, regardless of their networks, have spoken up, but so far, the cries have fallen on deaf ears.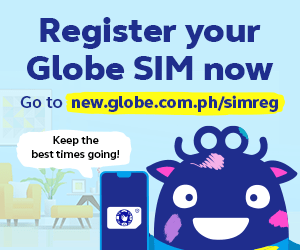 THEN: Schools were about to open
Around this time last year, freshmen students entering university were probably looking up tips on how to survive their first day in school, while primary and high school students were already well into their academic year. And alumni were sharing stories about their iconic professors or talking about where their batchmates are right now.
NOW: Online classes
With the students, most students and teachers were forced to cut their school years off in the middle. Some tried to continue through the use of online platforms like Zoom and similar apps. But most are struggling to keep up due to the lack of resources required to take an online class: devices like laptops or tablets and Internet connection. In a time like this, other necessities take a higher priority for most of us, and even if the desire to continue studying is strong, it's difficult to participate when priorities have shifted.
THEN: #ShopeeScam
Do you remember when fans were so excited when South Korean girl group Blackpink was slated to come back to the Philippines just a few months after their first concert here? And with a chance to meet and greet the girls, too? Yeah, that disaster is a year old already.
To refresh your memory, online shopping platform Shopee announced a contest involving purchases on their platform to be able to join the meet-and-greet with Blackpink, but fans claimed that there were last-minute changes to the mechanics and tickets already won were being retracted. Hence, the birth of the hashtag #ShopeeScam and the army of fans out to get Shopee.
NOW: Online shopping platforms are stronger than ever
But now? Shopee remains one of the most essential apps on anyone's phone. Because of the pandemic, we're advised to not go out if necessary, and since online shopping is possible, we even do groceries from our phones now. Online shopping and delivery couriers are the ones we rely on the most. Even if there are some mishaps.
THEN: Movies were a thing
Around this time last year, the first trailer of the live-action of Mulan was released and everyone was hyped. Some of us were still processing Endgame, while most of the Internet had mixed reactions about the Cats trailer. Dark Phoenix didn't do as well as Sony had probably hoped, and Annabelle (unfortunately) Comes Home once again to scare us out of our seats.
NOW: Cinema? What cinema?
Well, movies still are a thing. But it seems like the way we watch is about to change fundamentally, because everything seems to be heading towards online streaming. While streaming services like Netflix have grown exponentially over the last few years, many of us still expected to be seeing up and coming films in the theaters as they come out. But now there's no certainty if we'll ever see the big screens again. Or at the very least, have the same experience as before. No more couples sitting together in the cinema house, whispering to each other until someone shushes them. No more sharing popcorn and snacks with your friends when you watch the next superhero movie. You'd probably have to sit at least one seat apart when theaters come back. That is, if they do come back. Let's hope for the best, I guess.
What else do you remember from last year's trending topics? How different is it compared to now? Tell us below!