8 Signs This Government
is Insensitive Towards
Its Constituents


Perhaps history will be kinder to the Noynoy Aquino administration than social media is today, but it's hard not to be annoyed at the multiple instances that our current administration has proven itself insensitive when it comes to the needs of its constituents.
A bit ironic, considering we are supposedly the "boss," but it makes perfect sense when we realize how much attention most of us ever gives to our boss when they talk to us. Here are just 8 ways we can see this government turning a blind eye to the needs of its populace…
8. Credit-grabbing
via imgur.com
Anything great that was planted during previous administrations, this administration has made sure to trumpet as part of Daang Matuwid. Case in point? Laguindingan Airport. Don't get me wrong: I get that claiming credit is necessary in this dog-eat-dog world of politics, even at the risk of being "epal," all because the citizenry tends to forget the good things a lot. Just make sure it's really credit that's yours to grab.
Meanwhile, if there's a problem? Whoops, can't claim credit for that, no way.
7. Self-aggrandization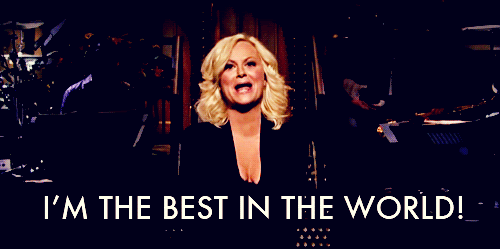 via thegloss.com
Daang matuwid this, daang matuwid that. We get it: there have been great changes. In fact, I'm willing to concede this hasn't been the worst government this country ever had. But it's definitely been the least willing to hear about its deficiencies since Marcos.
In propping up the legacy of this administration, the government seems to be forgetting that there are still people who are left in the cracks, and their cries for help are every bit as valid.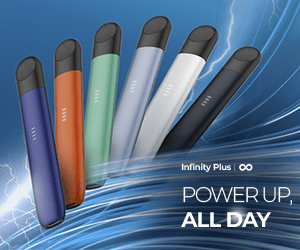 6. A very blatantly protected inner circle
via blogs.ou.edu
When something goes wrong, of course, we expect heads to roll. Unfortunately, if that head is attached to the shoulders of one of the president's buddies, whoops. It's here to stay, no matter the reasonable reminders that said buddy is problematic.
5. Blame-shifting
via goodreads.com
If it wasn't the fault of Gloria, it was the fault of the Marcoses. We get that they have had their share of issues, but what good does it do for us to know who to blame for our problems when what we need is a solution to our problem? Is it so hard to say "hi, guys, we hear you. We are figuring out a way," as opposed to "don't get mad at me, it's Gloria's fault!"?
4. Selective hearing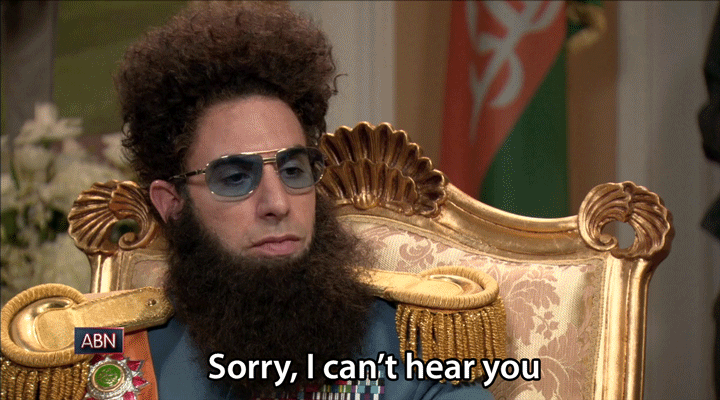 via reaction.club
Whenever news comes up that lists both the positives and negatives of the current administration, it is common habit for the admin to trump up the positives and to completely ignore the negatives, when these moderate commentators are precisely the kind of people you would do well to convince that you're one of the good guys.
It's this selective hearing that allows the government to dismiss the plaintive cries of people in need of help. While it is true that they can't handle everything on their plate, it becomes glaring what their priorities are in the issues they keep addressing again and again, and certain niggling issues such as the Lumads or the insurgency issues are hardly part of them.
3. An immunity to criticism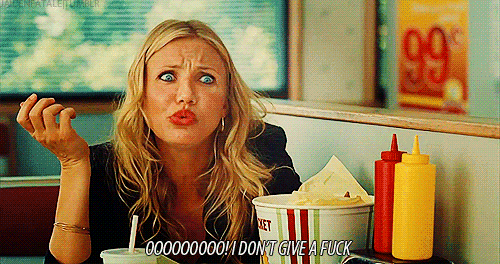 via giphy.com
If you have something to say about the administration, they will always have a number to quote on you. These numbers, while factually true, do not remove the grumbling from your stomach, because it is equally true that while the country is richer at a whole, it does not necessarily mean everyone is feeling this prosperity.
Every issue leveled against the administration, whether it be the Fallen 44 or Yolanda or Laglag-Bala is an "isolated case." Unfortunately, these "isolated" cases add up to a lot of incompetence at best, and outright criminal negligence at worst. This government can't exactly be shamed into action because it thinks it is in the right, rather than paranoid of what people think. Sometimes, not giving a f*** can really be bad for governance.
2. The SSS
via quinnscommentary.com
It might surprise you to see this on the list, knowing full well that in the past, I have defended the necessity of rejecting the SSS pension hike, but that is purely from a practical level. On the level of shoulda, coulda, woulda, it fell upon the government, for the past six years of its run, to make collections more efficient in the first place, but no, that didn't happen.
True, we have to reject the hike due to genuine concerns, but really: who painted themselves into this corner in the first place? It sure wasn't the diligent pensioners who were paying their SSS, that's for sure. But then, it doesn't matter if the SSS pensioners were victims here, because when it comes down to it, this government is really good at…
1. Victim-Blaming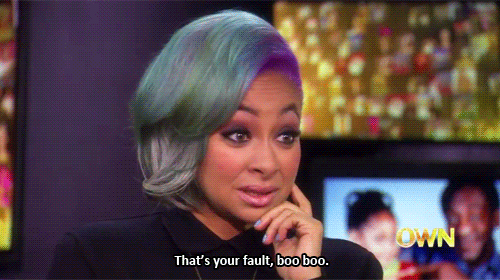 via hero.wikia.com
If you're in Metro Manila, you are the victim of a traffic situation that has crept out of hand. It was tolerable at some point, then it just became unbearable, inch by agonizing inch. Today, we're looking at countless hours wasted on the road. Hours of potential productivity we are never, ever getting back.
And according to this government, it's our own damned fault.
It's our fault because we are "economically developed." It's our fault because "it's not fatal." It's our fault because "we don't want to take the bus." It's our fault, always our fault.
But never the government's.
And that is why this administration deserves every bit of flak for being as insensitive as it is to the pleas of its people.
What's your opinion on the current government? Share your thoughts below!