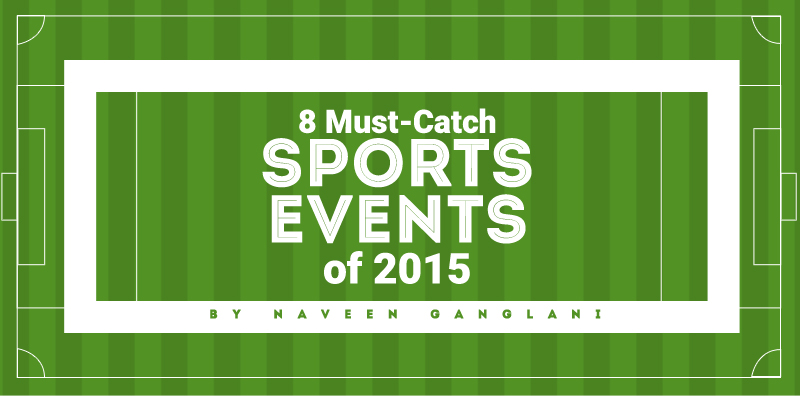 2014 was a tremendous year for sports in the Philippines. Thousands of volleyball fans tuned in as La Salle and Ateneo put on an epic finals series. The NU Bulldogs broke their 60-year championship drought by the beating the FEU Tamaraws in the UAAP basketball finals. The San Mig Coffee Mixers became just the fourth dynasty in PBA history to win a grand slam. The IPTL made its debut in manila. The national basketball team won the hearts of Filipinos with their performance at the FIBA World Cup.
There were many other great stories to tell in sports in 2014 as well. And we don't have a doubt that 2015 will be no different, if not even better.
Here are some sports events to watch out for over the next 12 months.
8. Palaro heads to Davao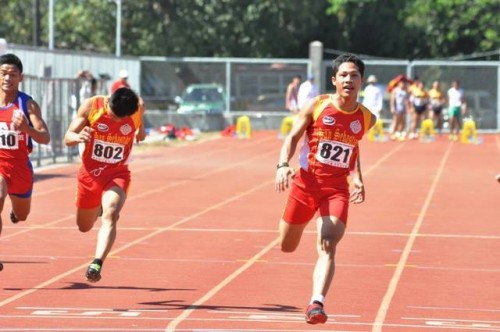 One of the most exciting annual sports events in the Philippines is the Palarong Pambansa games, where the best grade school and high school athletes in the country compete in different sports as they represent their respective regions.
2015's Palaro games are scheduled for May and will be held in Tagum, Davao Del Norte. Last year, the National Capital Region (NCR) reigned over its 16 other regional rivals. Will the same script be followed this time around?
7. Time to take over the SEA Games again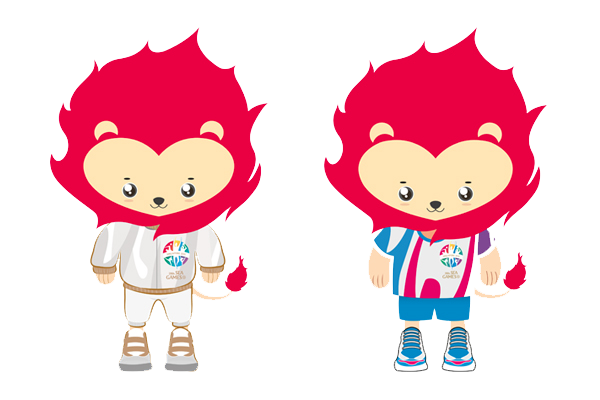 10 years ago, the Philippines ruled the Southeast Asian Games when it was held in our home country. But ever since? The Philippines' performance has been worse than the live film adaptation of The Last Airbender; they placed sixth in 2007, fifth in 2009, sixth in 2011, and seventh in 2013. Yikes.
From June 5-16, the 2015 Southeast Asian Games will take place in Singapore. Without a doubt, the entire national will eagerly be in anticipation as the Philippines hopes to end what's now been a 10-year period without a podium finish.
6. Project Retribution: the Philippine Azkals
Forgettable. That's how I would describe the Philippine Azkals' 2014 campaign. Besides having to deal with internal issues, the team had disappointing runner-up finishes at the Peace Cup and AFC Suzuki Cup.
Coach Dooley and his guys can change their fortunes early in 2015 as they go up against an opponent that has yet to be determined in the first stage of the 2018 FIFA World Cup qualifiers in March.
The Azkals made it to the second round of the qualifiers for the 2014 FIFA World Cup. Can they go further this time around?
5. UAAP Basketball! That's self-explanatory, right?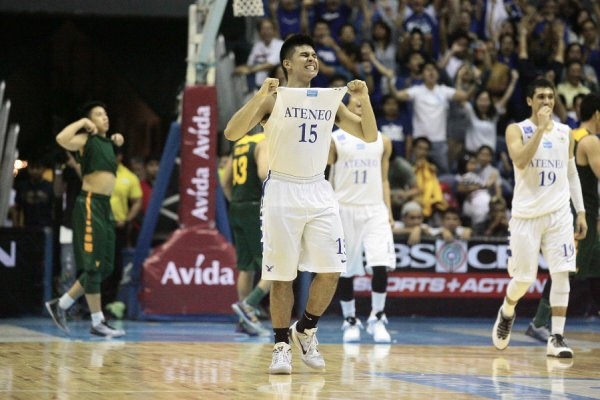 There are a lot of things to love about the UAAP basketball season: team spirit, courtside reporters, packed crowds, pep squads, oh, and yeah, basketball.
Last year, the NU Bulldogs won the title. But with a number of players graduating, repeating as champions won't be easy for them. FEU's roster is coming back nearly similar to last year's line-up, while La Salle and Ateneo have gotten stronger. Heck, UST might even make some noise as well! Aren't you excited already? I sure am!
4. Ito ang liga!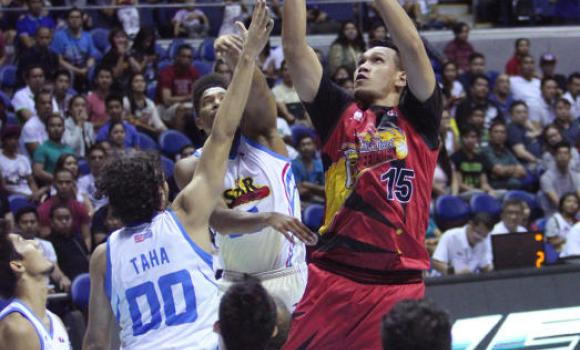 Thanks in large part to Gilas' performance in international competition, the popularity of the PBA has also increased as of late. While the league still makes some head-shaking decisions at times – Manny Pacquiao, the player-coach, everybody! – it's clear that the very entertaining performances of the league's teams have made the PBA very viewable.
2015 still has the PBA Commissioner's Cup and the Governors' Cup after that. Oh, and the All-Star Weekend is going to take place in early March. There's plenty of cant-miss PBA action this year.
3. Pacquiao-Mayweather!
We'd like to welcome @floydmayweather & @MannyPacquiao to tonight's game! pic.twitter.com/APMMeSCwat

— Miami HEAT (@MiamiHEAT) January 28, 2015
Okay, this hasn't officially happened yet, and the least thing we want to do is jinx it. BUUUUTT, after years of "negotiations," it looks like a fight is now closer than ever to finally becoming a reality. The two guys even finally talked face to face earlier today in a Miami Heat game and exchanged cell numbers! How sweet. And kind of funny.
If the fight actually does happen, this catapults to #1 in our list. But since it's just close to happening right now, we'll put it at #3.
2. Ateneo-La Salle. Round 4. Let's do this again!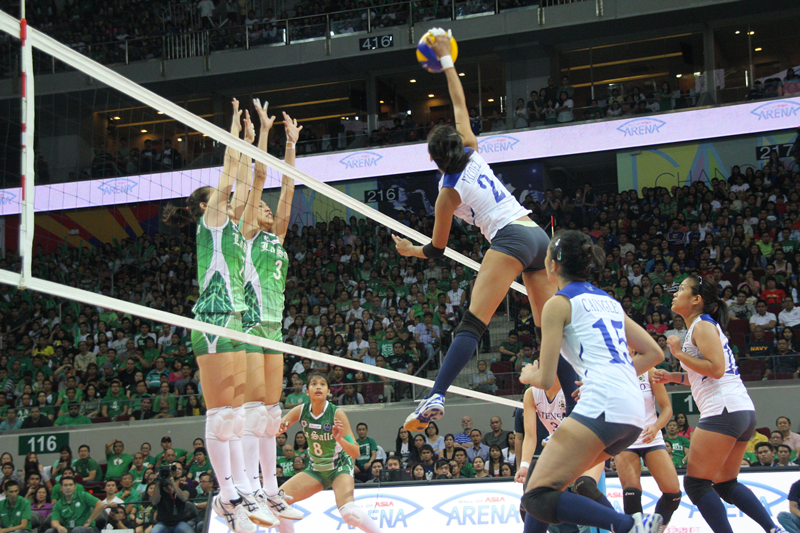 Yes, we're making a (not so) bold prediction as early as now that DLSU and ADMU will make it back to the finals of the UAAP volleyball tourney. After all, they're a combined 15-1 as of the moment and they've played at a level much higher compared to their UAAP opponents.
And besides, did you see the two squads go head to head in their round one encounter? How about their finals series last year? Both teams have looked tremendous, and when they do meet in the finals again, it will be another unforgettable series.
1. FIBA Asia Championship 2015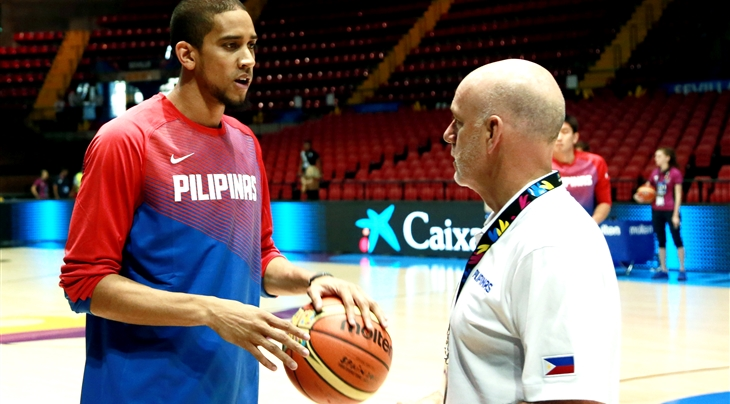 In the 2013 FIBA Asia Championship, the Philippines finished in second place after losing to Iran in the finals without the injured Marcus Douthit. But despite the defeat, the team made a huge leap and provided a message to Asia: they're coming for the top.
Now under a new head coach in Tab Baldwin and with the possibility that former NBA player Andray Blatche could be in action again, it's safe to assume that the expectation of the team will be to win gold when they head to China on September 23 for the 2015 FIBA Asia Championship.
And here's another safe bet: the entire country will be tuned in, screaming and cheering their hears out for Gilas Pilipinas.
Got anything to add to this list? Share them in the comments below!