8 Pinoy Brands That Need To Make A Comeback
By Jon Carlos Rodriguez

Nostalgia is in fashion thanks to #ThrowbackThursday and shows like Stranger Things. Even Hollywood has joined the fray with the recent revival of the Ghostbusters, Macgyver, and Lethal Weapon franchises. Plus sneakers from the 90s are cool again.
"Eh naalala mo 'yung [insert obscure 80s-90s brand here]?" is a go-to topic among a new generation of titos and titas of Manila in social media, romanticizing the good old days. Vinyl is back. Pokemon is back. Even Encantadia is back. So why aren't these brands back yet?
CONEY ISLAND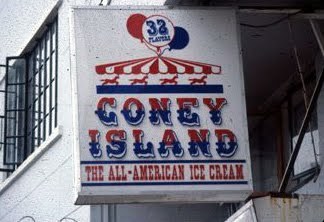 You didn't survive the 90s without having to taste bubble gum-flavored ice cream, which is probably a misnomer because the thing has real bubble gum. Coney Island served the best bubble gum ice cream that left you smiling–and chewing–long after the last spoonful.
PRESTO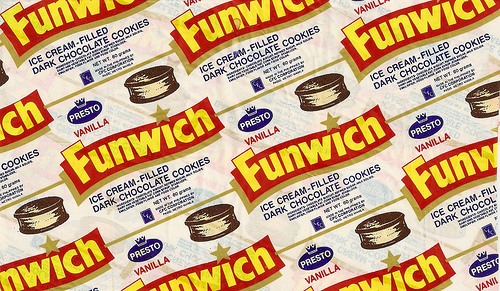 The good people at Presto weren't kidding when they named their famous vanilla ice cream-filled sandwich a "funwich." The Presto Funwich was refreshing, crunchy, and affordable.
MIGHTY KID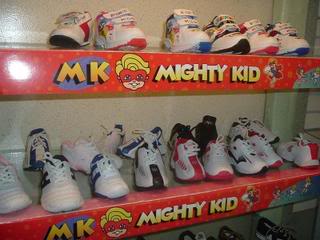 Mighty Kid is a superhero dressed like a wrestler, whose only superpower is making cool sneakers for kids. We need that LED-powered soles on our feet now!
KAYPEE
Iconic sneakers of the 90s have successfully made it back to the feet of the jogger-clad populace. But, sadly, you won't find a Kaypee Futura in a sea of Air Maxs and Stan Smiths. Kaypee was endorsed by PBA legends Alvin Patrimonio and Ramon Fernandez in the 90s, so you know it's legit. A Kaypee retro release is long overdue.