Cereal is the perfect breakfast option for lazy mornings. When you don't have time to fry eggs, tapa and garlic rice or to toast some pandesal and make a batch of hot tsokolate, grabbing a box of cereal and pouring milk into a bowl is most convenient.
What's easier than just adding milk and not even having to wait? Only not having breakfast is, and that's not a good start to a day for you or for your officemates (who will be experiencing your crankiness).
But why do most Pinoys still prefer silog breakfasts and other options that require more time and effort than cereal? Perhaps it's because cereal for breakfast is not in the Filipino culture. Cereal is usually packed as baon (aka chichirya) and eaten without milk. The cereal flavors currently available in the market are also very westernized.
If there are more cereals incorporating Pinoy flavors, would you consider adopting cereal for your morning routine? This abstract idea might have gotten you cringing, but here are 8 Pinoy cereal flavors that deserve imagining.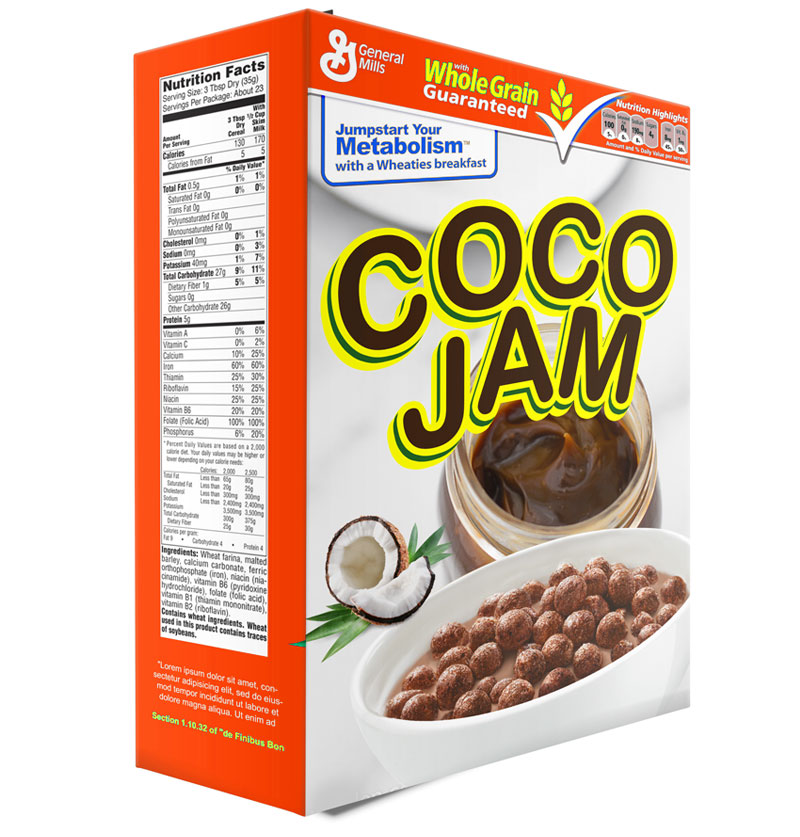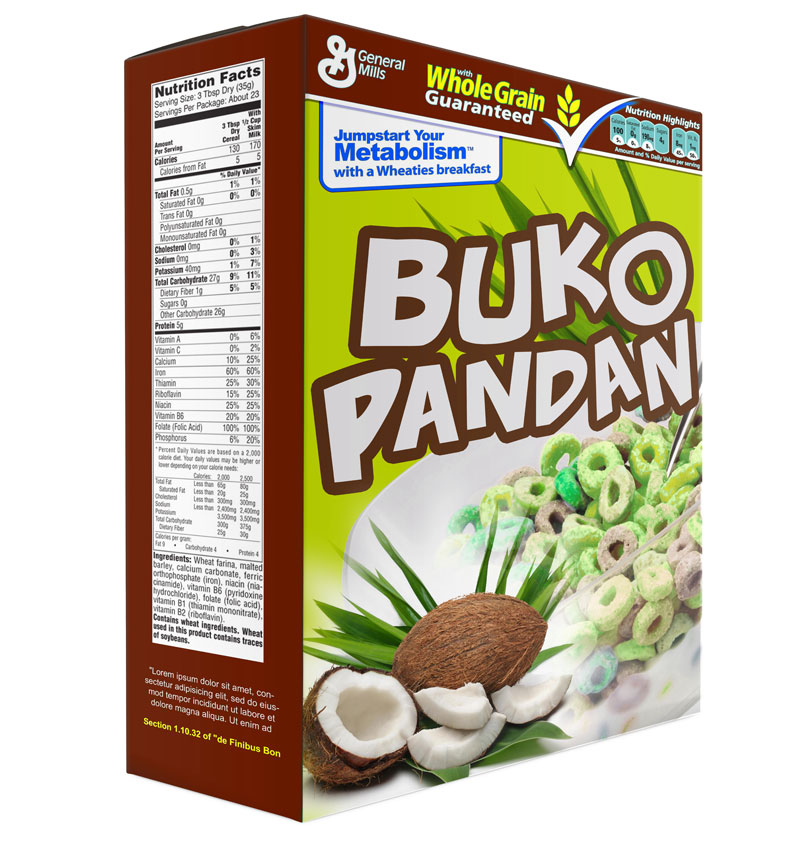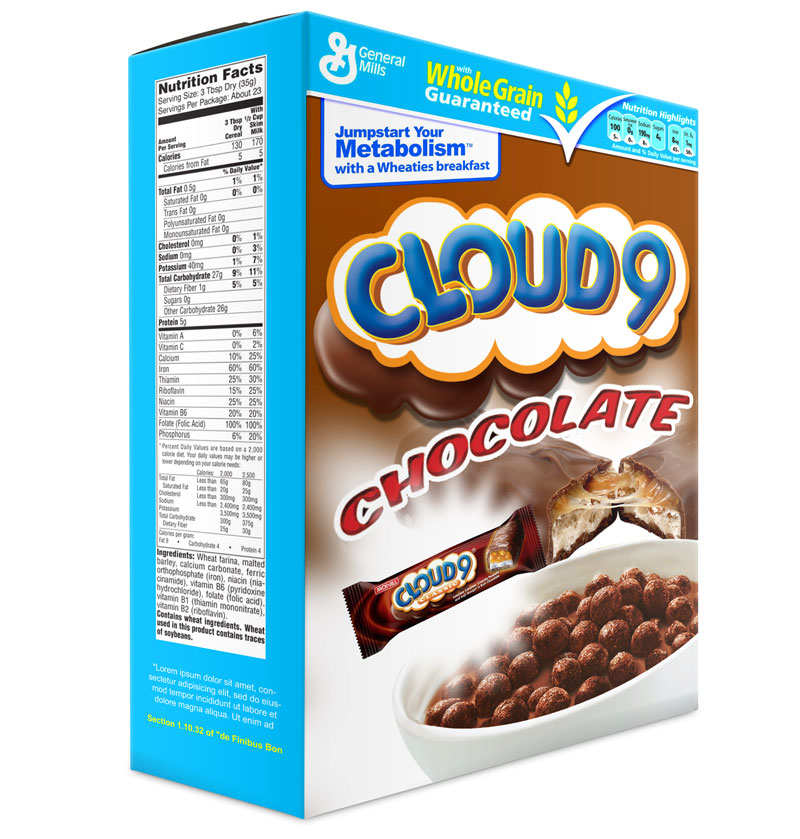 Many of the chikiting and kids-at-heart usually flock to sari sari stores with one request: Cloud 9. It was the perfect snack to bring to school or to cheer you up after a bad day. Why does something so good have to stay a simple candy bar? Why not make it into cereal to ensure a happy breakfast everyday?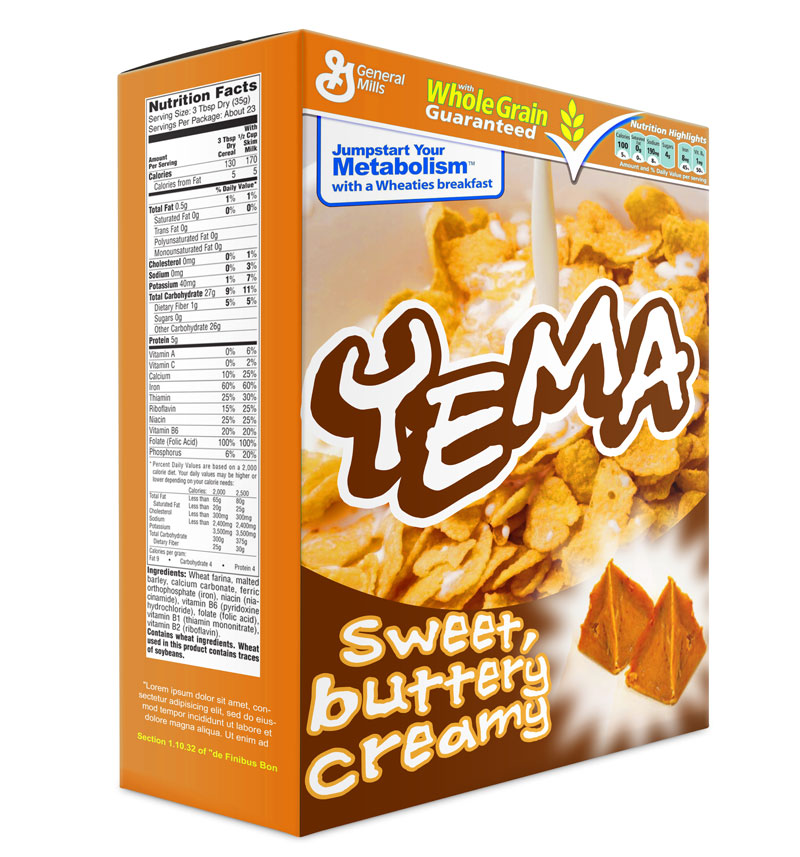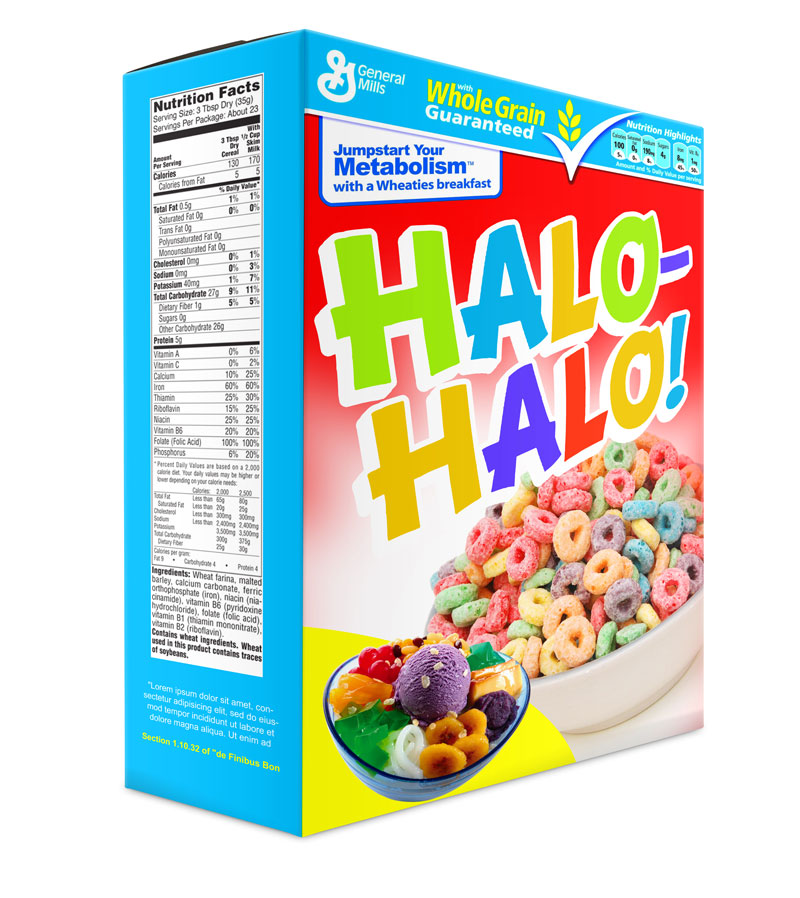 If Froot Loops worked, why wouldn't halo-halo loops? Halo-halo is the tried and trusted combination of ube, mongo, saba or kamote, and other nice things that, when meshed together by evaporated milk, puts a smile on many sweaty Pinoy faces. Although perfect with crushed ice, this concoction could be boxed up in cereal form also, and the Filipino nation would still rejoice.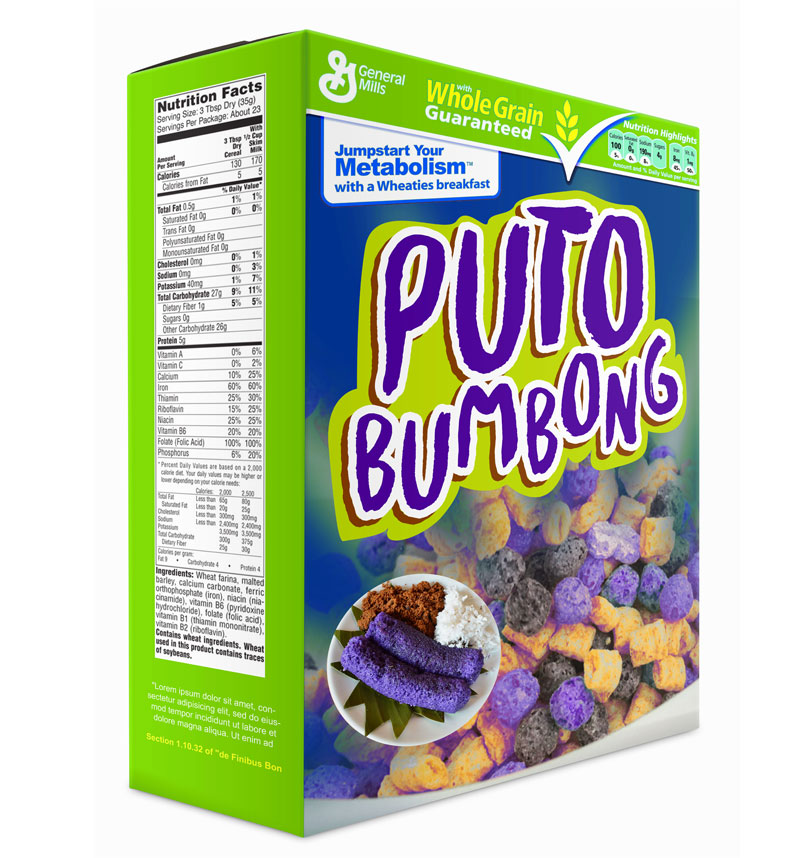 You can really feel the Christmas spirit when you get a whiff and taste of the puto bumbong served in Churches after simbang gabi. It's buttery, sticky, and sweet. The toppings of niyog and coconut sugar are good contrasts that make this pleasant experience complete. What if there's no need to wait for simbang gabi season or to go to Via Mare for this? Someone please box up puto bumbong-flavored cereal with niyog and coconut sugar crumble!
Chocnut's red and white pinstriped wrapper, rectangular shape and crumbly texture are all too familiar for Pinoys. It's the ultimate Philippine childhood snack. Being loved by so many, if not all Pinoys, Chocnut has already been used to make cookies, cheesecakes, and cakes. Isn't it about time to make it into cereal? That's a cereal flavor that will surely get most, if not all, Pinoys going wild.
Any suggestions for more Pinoy cereal flavors you'd like to see in the market? Share away in the Comments Section!