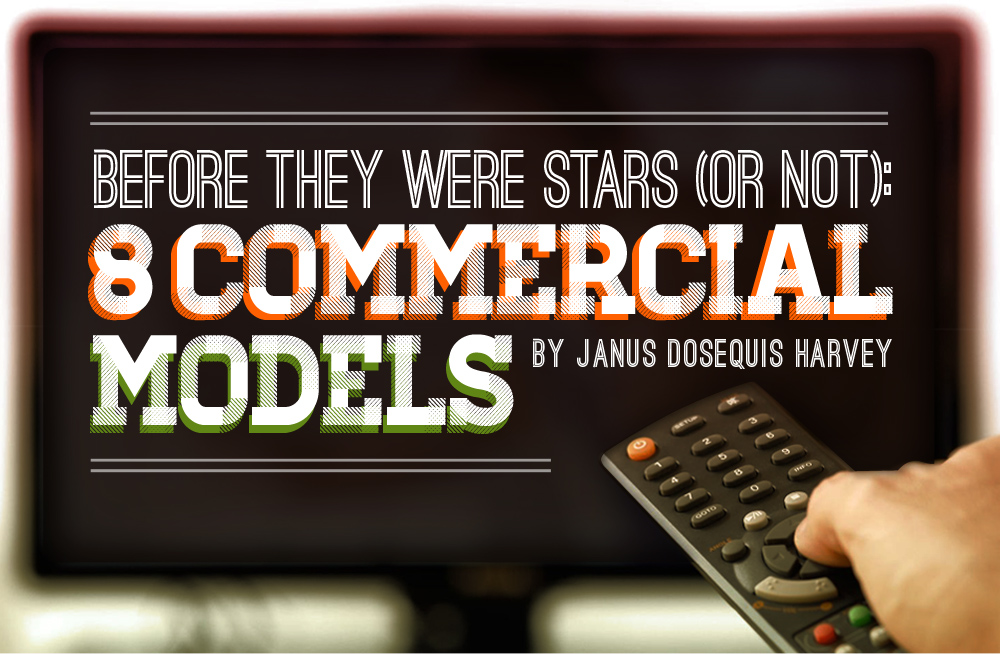 It's pretty amazing how many of our biggest stars came from TV commercials first. Then again, isn't this a typical road to stardom for many celebrities, to begin with? Well, here are, to the best of our knowledge, a few commercials that starred people who eventually became famous for other things entirely. We tried to avoid the most obvious ones, like Alice Dixson and Maricar Reyes (links are SFW, we promise), but some classics just can't be ignored, so we went with them, too.
And now, as the guy at Ovation Productions loves to say, let's go take a trip down memory lane with some memorable commercials!
8. "When you long for something good, it stays in your mind."
Oh, what a nice, classic Jollibee commercial! It was an age where jingles sounded like real songs, instead of the earworm-bait they are nowadays. Wait. Who's that cute but forlorn girl in the commercial? Why, it's…
Carmina Villaroel!
Yes, Carmina Villaroel starred in this Jollibee commercial long before she became really famous. While she may have already appeared in bit roles before this, since she was active in showbiz since 1984, this commercial really brought her to the public consciousness. And now, at 40 years of age, she still looks almost the same! It's like she never ages! Is it Jollibee or the life essence of children that serves as her fountain of youth?
7. "Aling Flor, mantika po!" – Royal Tru Orange
Ah, the Joey saga for Royal Tru Orange. Probably the most memorable Royal commercials prior to Francis Magalona's stint in the mid-90s. Very simple situation, right? Humorous, to the point, but that kid looks pretty familiar. It's…
RJ Ledesma!
You may know him as an author, a host, or one of the people behind Mercato, but RJ Ledesma's incorrigible and irrepressible ways were clearly ingrained in him since childhood. Not everyone revels in their child star past, but RJ Ledesma is that kind of guy. He doesn't just revel. He wallows, and it's awesome. Keep that inner child alive, RJ, and shine on, you crazy diamond, you!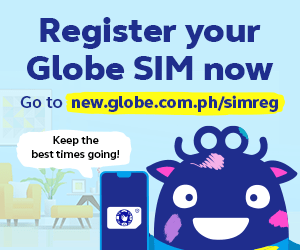 6. "In this Closeup moment, you need Closeup confidence." -Closeup
Wow. Three straight painfully '80s commercials, if the hair is any indication. This guy looks pretty familiar, and it seems like he could definitely a big star someday. Could it be? Oh, yes! It's…
Gabby Concepcion!
Gabby Concepcion himself will tell you that this commercial is one of the things that really put him on the map. And with other stars like B-movie queen Joyce Ching also finding their starts in Closeup commercials, you can definitely say that this toothpaste brand has been a kingmaker for decades.
5. "Gutom lang ako" -Skyflakes
Mataray? Selosa? Why didn't I realize this before? This commercial is vintage…
Marian Rivera!
We all know Marian's reputation precedes itself, for all the good or ill that brings, but who knew that her very first commercial established this about her from the beginning?!?
4. "Groufie! Groufie!" -Tanduay Ice
Typical barkada liquor ad? Think again! That curly-haired guy with the Daniel Bryan shirt and the one in the purple shirt? They are…
Red Ollero and Miggy Marty!
Red is a comedian from Comedy Manila, yes, with Ryan Rems. Miggy is a Regal baby who is coming out in "My Bebe Love" this December with AlDub. On top of that, they are hosts of the program on PTV 4, Bara-Bara: Anything Goes!
3. "Ito ang beat sabay-sabay, ito ang beat, walang sablay."
There are a lot of urban legends about these two ladies, and we'd rather not repeat them here. Let's focus on the fact that this is a catchy jingle, "Ito Ang Beat" is still a massively fun game to play, and that yes, these two ladies are still very much alive because they are…
Chal Lontoc and Cathy Bordalba!
Chal is the one without the ponytail, and not only is she now married to Viva's VR Del Rosario, she's also an amazing improviser, as a member of Silly People's Improv Theatre. Meanwhile, Cathy is happily married to Ryan Eigenmann, making her a part of showbiz royalty.
2. "I love you, Pioloooooo!!!"
Okay, do we need to play coy about who this is? Everyone knows it's…
Toni Gonzaga!
This commercial is just too iconic to leave out. In fact, it's so memorable, they kept calling back to it when Toni and Piolo starred in the top-grossing Pinoy movie of all time, "Starting Over Again." Aaaand that makes three straight softdrink commercials. We promise that's the last one.
1. "Mmmm! Bacon! Bacon and coffee na lang, dear!"
Nondescript. I mean, who's this guy? He doesn't seem any bit remarkable at all, which is the very appeal of this commercial. It's so simple and so effective. Now, imagine this guy growing out a mustache. Are you seeing it now? It's…
John Arcilla!
Heneral Luna himself has decreed "bacon and coffee na lang, dear." No matter how many times scaremongering articles may tell you about how "carcinogenic" bacon is, when the General tells you to have bacon, you have bacon, puñeta!