The 2000s really raised the bar for Philippine cinema, giving us a gold mine of films that reflect the country's rich heritage and culture. Here are some Pinoy movies that made the 2000s a decade to remember.
Anak (2000)
Starring award-winning actresses Vilma Santos and Claudine Barretto, Anak is a film that's socially relevant to this day. It follows the story of Josie (Santos), an OFW who's doing her best to provide for the needs of her children. Sadly, working abroad comes with a hefty cost, as Josie's relationship with her eldest daughter Carla (Barretto) is jeopardized in the process.
Tanging Yaman (2000)
Before modern classics like Four Sisters and A Wedding and Seven Sundays, there was Tanging Yaman. It revolves around a family whose lives change after the matriarch Dolores (Gloria Romero) is diagnosed with Alzheimer's. Family tensions and grievances rise among Dolores' estranged children as they reunite after a long time.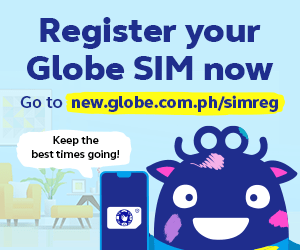 Mano Po (2002)
Mano Po is the first of seven films that explores Filipino-Chinese culture. The Filipino drama film revolves around the lives of three Filipino-Chinese women and the hardships surrounding them. In January 2022, a new spin-off of the movie franchise (Mano Po Legacy: The Family Fortune) was also released.
Dekada '70 (2002)
Based on the novel of the same name by Lualhati Bautista, Dekada '70 follows the Bartolome family and their struggles during the Martial Law era. Despite their differences, Amanda (Vilma Santos) is doing everything she can to keep her family together. The Filipino historical drama also chronicles human rights abuse, corruption, and activism under Martial Law.
8 Iconic Pinoy Movies from 20 Years Ago
8 Iconic Pinoy Movies from 20 Years Ago
Patti Sunio | Jul 23, 2018
Got 2 Believe (2002)
Directed by acclaimed director Olivia M. Lamasan, Got 2 Believe is a rom-com flick that follows the lives of Lorenz (Rico Yan) and Toni (Claudine Barretto). Even though Toni's believed to be single for the rest of her life due to a "family curse," she still dreams of finding Mr. Right. Is it Lorenz he's been waiting all along or does destiny has other plans? Got 2 Believe is a rom-com movie done right that'll take you on a kilig-filed ride 'til the last scene. 
Magnifico (2003)
Set in a local village, Magnifico tells the story of Ikoy, a young boy who touched the lives of those around him. The movie portrays selflessness and love in the eyes of a child as he helps mend broken relationships and provide for his family. A critically-acclaimed film, Magnifico gained 31 wins and 11 other nominations in both local and international film festivals.
Feng Shui (2004)
You can't have a list of iconic Filipino movies without Feng Shui. This horror blockbuster stars Kris Aquino as Joy Ramirez, who finds an antique Bagua mirror. She then finds herself haunted by evil spirits and horrifying events whenever she experiences good luck. It turns out the mirror was cursed, and she must do everything in her power to end it.
One More Chance (2007)
One More Chance is probably one of Philippine cinema's most iconic romance movies. The film tells the story of college sweethearts Popoy (John Lloyd Cruz) and Basha (Bea Alonzo), who break up due to their growing differences. Circumstances after their breakup reveal buried resentments as they live separate lives, but they still can't get each other out of their minds.
Which movies should we feature next? Comment down below.
Follow us on Facebook, Twitter, Instagram, Tiktok, and Youtube for the l8est entertaining, useful, and informative lists!