After many years of waiting, the drag gods have finally heard our prayers — Drag Race Philippines is now here! It's one of the newest additions to the growing RuPaul's Drag Race franchise. The show premiered yesterday, and it was ~*everything!*~ Here's the tea on why you shouldn't skip Drag Race Philippines.
Talented queens take center stage
The first season features 12 queens vying for the crown to become the Philippines' first-ever drag superstar. We get to meet Corazon, Eva Le Queen, Turing, Marina Summers, Lady Morgana, Precious Paula Nicole, Minty Fresh, Gigi Era, Viñas Deluxe, Prince, Brigiding, and Xilhouete.
Each queen has their own unique take on drag, and we're excited to see what they have to show in future episodes. Imagine an acting challenge inspired by classic Pinoy teleseryes or movies. That would be fun to watch! 
*~Iconic~* judging panel
View this post on Instagram
From Miss Universe 2015 Pia Wurtzbach to Asia's Songbird Regine Velasquez-Alcasid, Drag Race Philippines' list of celebrity guest judges is one for the herstory books! RuPaul's Drag Race alum Jiggly Caliente and TV personality KaladKaren are also joining host Paolo Ballesteros as mainstay judges of the show.
ICYMI: Drag Race Philippines is the first of the franchise to have two transwomen at the helm of the judging panel. Iconic!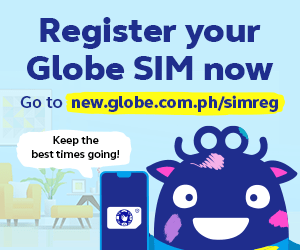 Drama, drama, drama!
View this post on Instagram
What's a Drag Race season without some piping-hot confrontations? The two-episode premiere already introduced us to drama between the queens like Marina Summers and Xilhouete. You also got the beef between Turing and Corazon. This season is shaping up to be a tea-filled one, that's for sure. 
Drag Race Philippines: Untucked!
Untucked! is a staple of the RuPaul's Drag Race franchise, and the Philippines spin-off is getting one. It's a part of the series where we get to know the queens more. Expect juicy secrets, shady banters, and hilarious moments spilled by the queens. 
8 Reasons Why We're Beyond Hyped for RuPaul's Drag Race All Stars Season 7
8 Reasons Why We're Beyond Hyped for RuPaul's Drag Race All Stars Season 7
Edgardo Toledo | Apr 26, 2022
Jaw-dropping looks
No, seriously. Filipino drag queens don't play when it comes to their craft. They're always polished, fearless, and ready to break boundaries. Just look at all those gorgeous outfits in the premiere sneak peek — the queens were serving!
Fierce lip syncs
Every episode, two bottom queens will lip sync for their lives for a chance to slay another day in the competition. Watch out for killer performances and OPM classics that'll make you dance to every beat. 
Viewers love it!
Despite the long wait, Filipino Drag Race fans showed much love and support. Can you blame us? The queens were blowing us away even as early as the press launch!
*Filipino Drag Race fans while watching the premiere*
LEGITIMATELY CRYING OVER DRAG RACE PHILIPPINES LIKE OMG JUST SEEING SO MUCH REPRESENTATION AND AAAAAAAAAAAAAAA

— n (@neooraa_) August 17, 2022
Another user also praised the judges for their blunt and candid way of giving feedback to the queens. 
A showcase of Filipino drag excellence
Many will agree that Filipino drag queens are just as fierce and talented as other drag queens around the world. Representation matters and Drag Race Philippines is a big step for the Filipino LGBTQIA+ community. Like what RuPaul told our queens: "Don't be scared, be prepared. It's time to spread your charisma, uniqueness, nerve, and talent for the world to see."
You can watch Drag Race Philippines on WOW Presents Plus, Discovery+ and HBO Go.
Which queen are you rooting for? Let us know in the comments!
Follow us on Facebook, Twitter, Instagram, Tiktok, and Youtube for the l8est entertaining, useful, and informative lists!