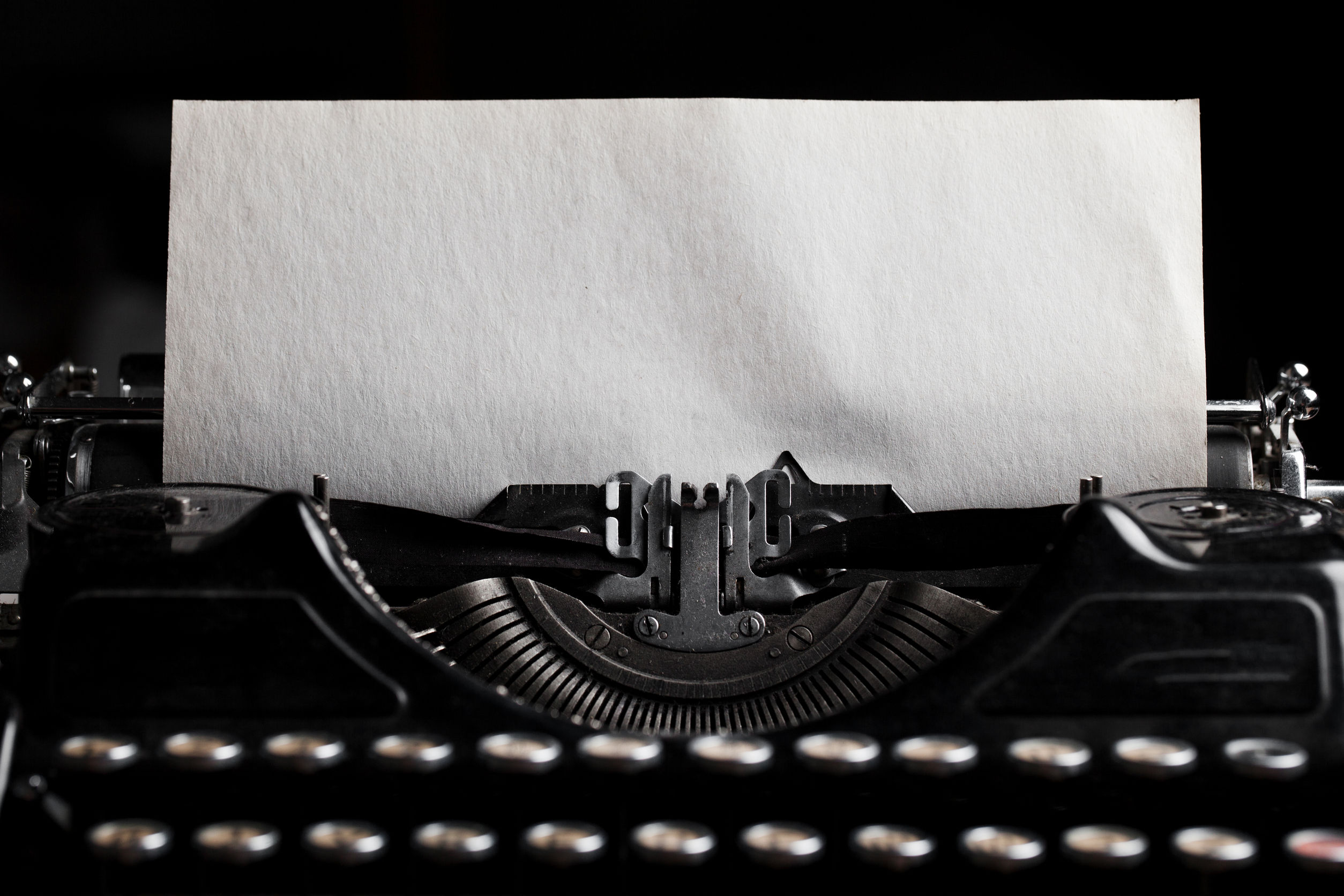 Pinoy Proverbs for These Tumultuous Times

By Meg Santibañez

When all else fails, the classic Pinoy proverbs will always be there to provide us the wisdom and enlightenment we need. Let us remind ourselves of these proverbs so that we may realign ourselves on the right path, and not on the road that leads to doubt, destruction (and possible dictatorship).
8. For those overly righteous people commenting on Facebook.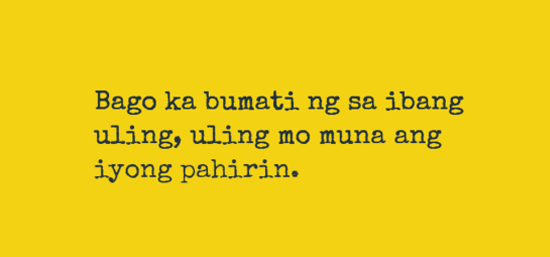 7. For those who splurge on impulse, especially when it's a SALE.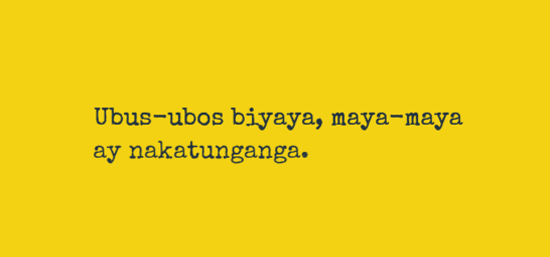 6. For the heartbroken: it's okay.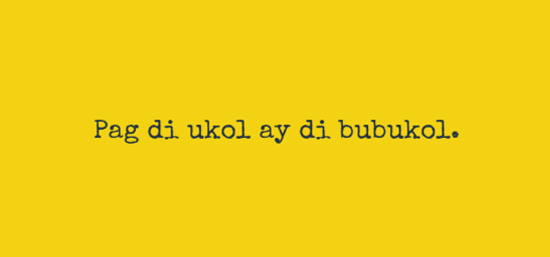 5. For those always late for work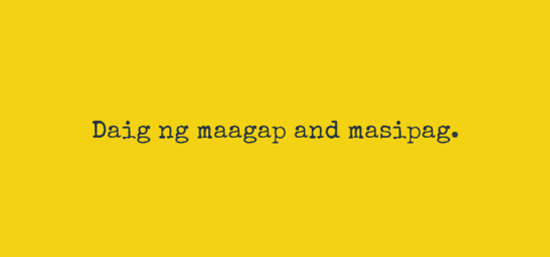 4. For that friend who subs us money when we're broke…we love you.
3. For balimbing politicians switching parties and allegiances.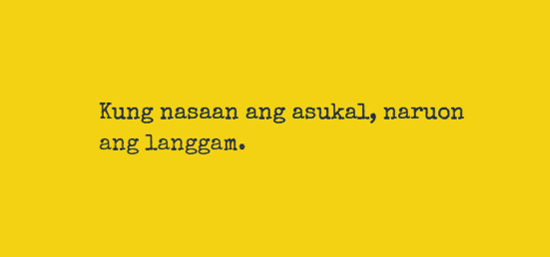 2. For the gullible calling for violence.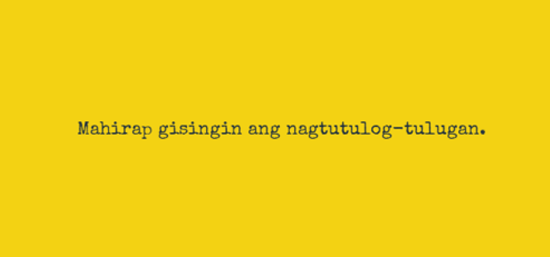 1. For our dear president.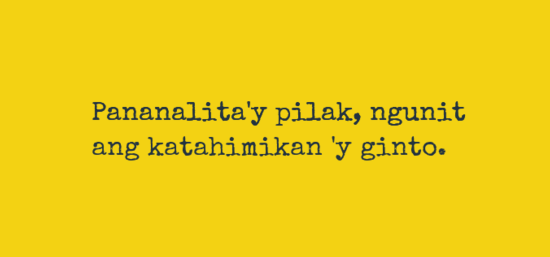 What other Pinoy proverbs do you think are relevant to our times? Sabihin mo sa baba!