Don't look now, but if you always wanted to know what would happen if you crossed political campaigning with Cards Against Humanity, then PlataPorma, created by Ron Villaver and distributed by Ludus Distributors, is the game just for you.
If you've played games like Cards Against Humanity before, then you know the drill: you have a topic, and the cards you have in your hand are supposed to answer it. But where PlataPorma differs is that instead of letting the cards do the answering for you, you need to think fast and actually justify your answers.
Here now are just 8 reasons why you need to get this game once it comes out later this month, pronto.
8. This game was 6 years in the making.

Look: we know how touchy politics is lately. But six years ago, it was actually touchier. PlataPorma as a game already existed in 2016, but needed a better time and, ahem, less direct references to finally see the light of day. As crazy as it sounds, there was actually a time the developers of this game were worried for their well-being if the game was published.
After refinements to the cards, the color scheme, and the overall change in timely topics to tackle, the game finally found the best time to be released.
7. It's actually easy to play.
Each player has a hand of 4 cards. The top half of the card features a political issue. It could be something serious, like climate change. It could also be something whimsical, like #WalangForever. Based on that platform, you now look at the other half of your card to form a tandem. The other half of your cards contain first names that are very much open to interpretation, names such as Rod, Bong, Manny, or Sarah. Your job is to form your President + VP tandem and explain why we should vote for those two based on the topic.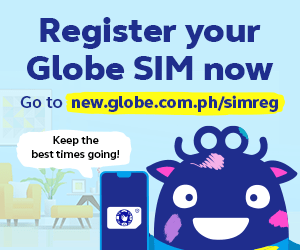 6. The game has plenty of ways to be played.

Sure, that's the basic way to play it, but other variants exist, and you probably can already imagine ways to develop the gameplay further. There's already a debate format being proposed for the game, which would probably make for an entertaining Twitch episode or two. And we even developed a drinking variant, where the best answer gets a point, the worst answer gets a shot. Mmmmm.
Feel-Good, Funny, and Downright Weird: 8 Happenings From Candidates' Kick-Off Campaigns to Crack You Up
Feel-Good, Funny, and Downright Weird: 8 Happenings From Candidates' Kick-Off Campaigns to Crack You Up
Meryl Medel | Feb 09, 2022
5. This is a chance to be more of a critical thinker.
It doesn't matter who you're voting for this May: the randomness of this game means sometimes, you're going to be campaigning for someone you don't actually like. Now, you could take this as an exercise to be sarcastic and tongue-in-cheek as you give your answer why these people should be elected. Or, you could take the game seriously, and start really putting yourself in the shoes of someone who sincerely believes in who you're pitching and why they would want to believe in such a person.
Asked about this possibility, the developers said that they're counting on it. We could all use a little less fanaticism in our politics.
4. The more committed the players are, the more fun it gets.

Yes, you can take the game seriously and cite facts and figures to support your candidate. You can take this as an exercise to do impressions. Heck you can even just insist "basta" as your reasoning at your own risk. At the end of the round, whoever gave the topic will end up choosing the best answer from the other players. First to 3 points wins.
However which way you want to play the game, it just gets so much better when you decide to really play it.
3. It's an exercise for thinking on your feet.
Naming your tandem is only half the battle, but even that can be funny. After all, you can look at a name like "Donald" and assume it's referring to Trump, or the Duck. Then, if the topic is about, say, the pandemic, you can proceed to extol the virtues of how Donald Duck will champion WFH because like most people who WFH, he never wears pants.
Critical thinking and improvisation? That's our kind of game.
2. It's totally affordable.

Available at bookstores, game stores, and other shops keen on carrying it, PlataPorma will be available for purchase at a mere P200 this March.
And if you want to do things your own way, they even have a free-to-print version of the game online so you can get to playing!
1. We need more Pinoy-made games in our lives.
Game development is a difficult road, but it's great that the Philippine market is slowly opening up to the possibility of enjoying Pinoy-made games, both digital and physical. PlataPorma is just one of the first few we've had locally, but if we continue to support them, there will be more and even better to come — that's a guarantee.
Know other Filipino-made games we should try? Tell us about them in the comments!