You know about playlists. But have you ever heard of a platelist? When you can't decide what to eat, a platelist is the way to go. Brought to you by NESTLÉ Cream, these platelists will recommend a well-curated list of recipes based on your mood — just like a playlist! 
And how can you savor a good platelist even more? By listening to music, of course. Enjoy a playlist for your ears and a platelist for your tummy for whatever mood you're in.
When you want to start your day right
Sometimes, getting up from the comfort of your bed can feel impossible. But when you're looking forward to a power breakfast while listening to some great music to boost your confidence, don't you just feel ready to jump-start your day?
Must-Try Platelist: Rise and Shine
Must-Eat Dish: Cookies and Cream Pancake
Must-Listen Playlist: Seize the Day
When you just want to laze around in bed
Is it raining? Is it cold outside? Or are you just feeling incredibly cozy wrapped up in your blankets? This is the perfect mood to have some comfort food and listen to some chill music.
Must-Try Platelist: Bed Weather
Must-Eat Dish: Creamy Ginataang Mais
Must-Listen Playlist: Morning Chillout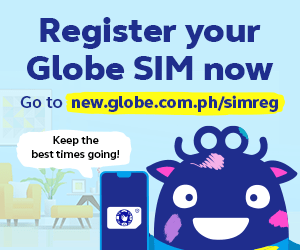 When you're bored out of your mind
You're mindlessly scrolling through your phone, trying to look for something entertaining. But you're just sooooo bored. Why not create some excitement in the kitchen? Challenge yourself by putting a new creamier twist to simple dishes — all while listening to some upbeat music!
Must-Try Platelist: Boredom Busters
Must-Eat Dish: Fried Fish Cake with Creamy Tartar Sauce
Must-Listen Playlist: Positive Energy
When you're in the mood for baking
Baking is a science, and unlike cooking, you have to be exact with every measurement you make. Maybe that's why it's soothing for some people. And why it's so much more satisfying when you take that tray of delightful goodies out of the oven.
Must-Try Platelist: Baked Delight
Must-Eat Dish: Cookies and Cream Tin Cake
Must-Listen Playlist: Relaxing Pop Hits
When you want to relax and de-stress
Long days at school or work just make you want to pull your hair out. To turn that stressed feeling around, you need to relax and treat yourself to something delicious. After all, "stressed" spelled backwards is just "desserts", and that's the best excuse to indulge in delectable sweets. 
Must-Try Platelist: Don't Stress
Must-Eat Dish: Banana KITKAT® Ref Cake
Must-Listen Playlist: Stress Relief
When you're feeling #blessed
When you're overwhelmed with life, practicing gratitude is a great way to elevate your mood. Go on and celebrate the small wins! And what better way to do that than with simple but sumptuous treats paired with upbeat pop songs?
Must-Try Platelist: #Blessed
Must-Eat Dish: Ube Graham Cake
Must-Listen Playlist: Happy Hits
When you're stuck in hellish traffic
The long hours in traffic become even more unbearable when you're feeling famished. But if you whip up these mouth-watering snacks and bring them to-go, you can enjoy them on the commute while listening to some good music. Hey, eating anything delicious is no time wasted!
Must-Try Platelist: Traffic Treats
Must-Eat Dish: Oatmeal and Raisin Sandwich Cookies
Must-Listen Playlist: Morning Commute
When you want to treat your special someone right
First date? You should go all out to impress your date and prepare a sumptuous dinner and a romantic playlist. Or if you just want to woo your partner again, why not whip up a special meal for two? Some love stories begin with a great dinner date, and some love stories are reignited when good food and music come together.
Must-Try Platelist: Romantic Nights
Must-Eat Dish: Shrimp and Rigatoni Pasta
Must-Listen Playlist: Couples in Love
Platelists are definitely a great way to put a creamier, more exciting twist to your dishes — all made possible with NESTLÉ All Purpose Cream. A deliciously creamy dish paired with some amazing music? You will surely improve moods and make amazing memories as you create with cream.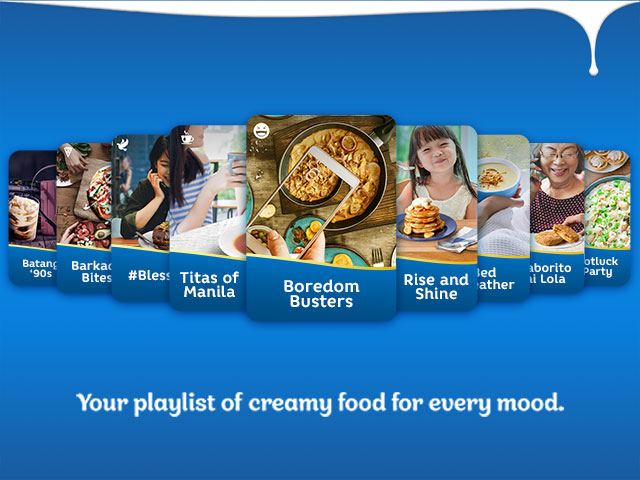 Are you looking for more recipe ideas? Head over to createwithcream.ph for more platelists for whatever your mood is!