When you come across Pasig Mayor Vico Sotto's name on Twitter's trending topics, you just know it's because he did something great again. From wearing scrubs to bring awareness to the sacrifice of our front liners to providing laptops to aid Pasig's public school teachers, Mayor Vico is hard at work. And then comes a video that went viral over the past few days.
The argument with a businessman
On Sept. 19, this 18-minute video of Mayor Vico in a heated argument with a businessman was posted. To date, the video on YouTube has 135k views while a copy of the video on Facebook has 8.8M views. The clip showed the Mayor reprimanding a Pasig businessman for a number of reasons. One was about the latter leaving a container van and a huge crane in the middle of the road at Barangay Bambang. The mayor was also angered over the businessman's attempts to demolish a building — without a permit — while people remained inside.
How he dealt with the mess
Plus, I swear to god the composure and levelheadedness of Mayor Vico???? I literally wanted to punch the negosyante. That level of constraint?!?!? GRABE ILY 😭😭😭

— K• (@ClumsyKaycee) September 27, 2020
The situation provoked many, but netizens commended the Mayor for dealing with the matter with a level head. Voices were raised but the Mayor's points remained clear — the businessman did not have a permit and he could have harmed other people by forcefully demolishing a building.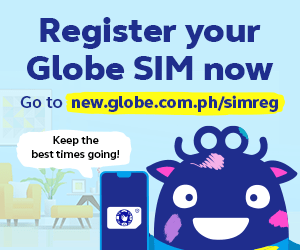 Pro-mass public servant
addict/pusher. But, Mayor Vico still strongly fight for the residents, saying that it's never been humane to destroy a house with a person/s inside, forcing them to leave to the house that serves as their shelter. This shows that Mayor Vico is really a pro-mass public servant

— Ghecarl (@ghedar_chiz) September 27, 2020
I just watched the vid of Mayor Vico with the negosyante. Mga siz, FINALLY!!!

A public servant who sides to his people, a person who is full of purpose!!!

— • (@paetjosel) September 27, 2020

Mayor Vico has shown time and again how he cares for his constituents and how he actually listens to them. He replies to people's concerns on his Twitter account, he tries to be as transparent as possible, and he delivers results. Most Pasig residents (as well as many other Filipinos) have nothing but praises for the young Mayor.
Raising the bar
Damn Mayor Vico. You keep on raising the bar high for the public officials. No words. Just pure respecthttps://t.co/OqSJWjfYXf

— Four G (@ForjGabinete_2) September 28, 2020
Almost singlehandedly, MAYOR VICO is REVOLUTIONIZING the long broken PHILIPPINE POLITICS. Sometimes, all it takes is just ONE HONEST and COMPETENT LEADER to awaken people to what we truly DESERVE and been MISSING for so long…

— Richard Heydarian (@Richeydarian) September 28, 2020
Basically, when Mayor Vico's name trends, we expect nothing but good things.
The endless reminder
I just realized something: Us being so amazed by what Mayor Vico is showing/doing shows how much we're used to trapos. We see him as someone who's doing "special" things when, in fact, that's what all politicians should be doing: serve the people with transparency & competence.

— Ms. Loreta (@LoretaArroyo) September 27, 2020
the fact that mayor vico is setting the bar high when he's usually just doing the bare minimum proves how much we deserve better! please please don't forget to register if you're eligible to vote in 2022! ✊🏻#40MStrong #MasMaramiTayo

— #JunkTerrorLaw #DefendPressFreedom (@donkissfics) September 28, 2020
Mayor Vico is pro-active, he creates solutions, and he listens. But the thing is, we shouldn't be left saying "sana all" every time he does something for Pasig. His kind of leadership should be the norm — clean, transparent, and always only for the good of the people. This is precisely why we should exercise our right to vote, and do so wisely.
Some are trying to look at both sides
Of course, there are two sides to a story. The businessman stated that the demolition wouldn't have happened if he was granted a meeting with the Mayor. In fact, he tried setting something up five times but he was unsuccessful. Mayor Vico, on the other hand, reiterated that not getting a meeting with the local office does not mean a go signal to do things your own way. The businessman's
violations
were clear: he did not have a permit for his building and he obstructed the road with his equipment.
And some think the situation could've been handled better
An altercation in the middle of a road is bound to get criticism. Some think that Mayor Vico could've appointed a meeting and discussed the matter calmly in the privacy of his office. After all, you can't exactly maintain composure while a throng of
tsismosos 
and 
tsismosas
are watching you under the hot sun.
Overall, the video made us respect him even more
In the past days, we learned that he allotted 1.2 Billion for laptops of public schools. Today, we see him standing up against an illegal demolition done by a businessman. Mayor Vico is really doing his job!Providing excellent service and actually siding with the people!

— Angelica Reyes (@missanjreyes) September 28, 2020
Earlier today, Mayor Vico took to Twitter to clarify the businessman's violations. Apparently, criminal and civil cases are currently being prepared. The situation has definitely been an eye-opener for many that no one is above the law. You can't take matters in your own hands and expect no recourse.
And if that video stressed you out, here's Mayor Vico on his official Tiktok account, dribbling a ball to a weird tune:
What's your opinion on Mayor Vico's argument with the businessman?