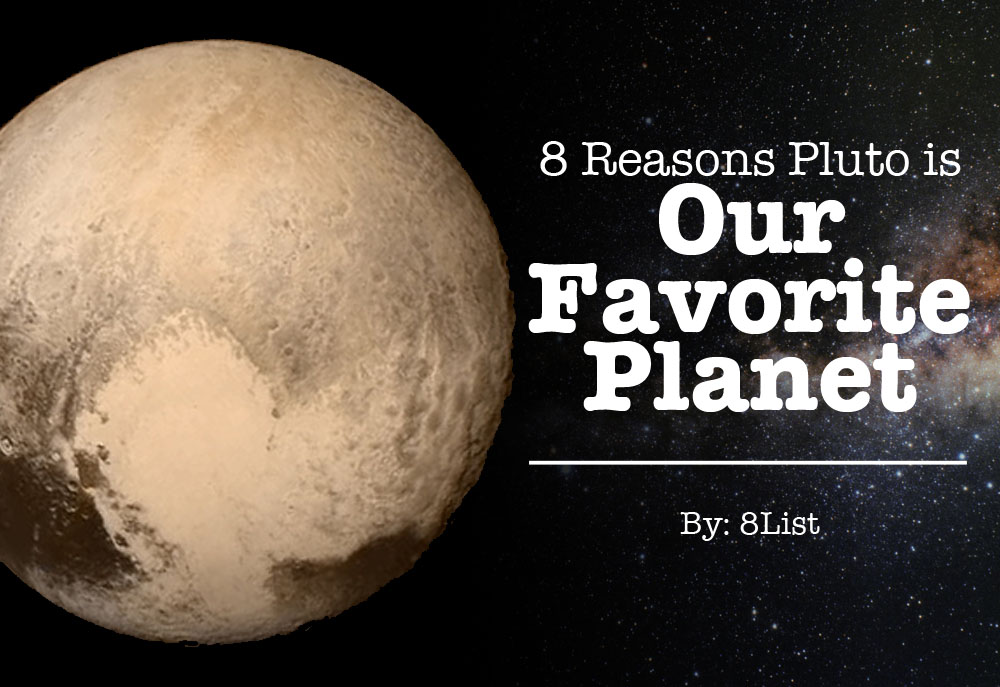 In 1930, a 19-year-old boy named Clyde W.Tombaugh was volunteering at the Lowell Observatory in Arizona when he discovered a gradually moving light on the observatory's star field photographs. After further study, that light was determined to be the ninth planet in the solar system that the human race calls home, and was appropriately named Pluto, after the Greek god of the Underworld.

Pluto has had a tumultuous history at best, with the initial shock and doubt to it's discovery, it's demotion to a "dwarf planet" 76 whole years after, and a full 85 years before mankind developed the technology to see it up close for the first time. For a reason unbeknownst even to us, there's just something about Pluto that endears it to us, earning the much-coveted title of "Favorite Planet." Here are just a few reasons why:
8. It's the runt of the litter
There's just something about an underdog that we can all relate to on a base level, causing our affection, protectiveness, and support for the dwarf planet.
7. It (used to be) mysterious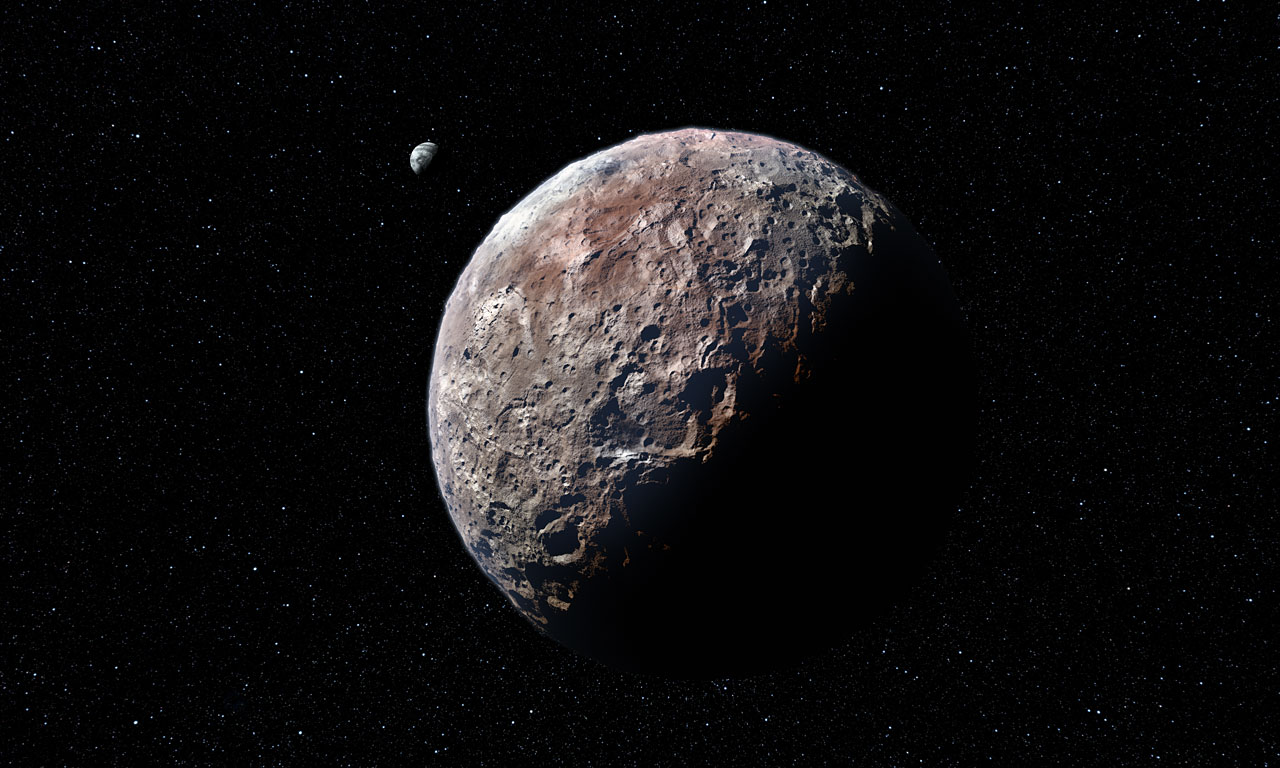 Before New Horizons finally reached its destination after nine long years, we had sparing facts to go by: Pluto is small, cold, and far away. Everyone loves a mystery.
6. It was bullied, and we stood up for it
When the International Astronomical Union revoked it's status as a planet, the outrage was global. The State of New Mexico even enacted a law that declared Pluto to be a planet (at least while it's passing over New Mexico), and California a legislation relative to Pluto's status as a planet. If that isn't love, I don't know what is.
5. It's really similar to Earth
Pluto has moons too, and it's got geological activity (ice caps, an atmosphere, etc.) just like Earth. For all we know there are Plutonian versions of us out there. We might never know.
4. It's eccentric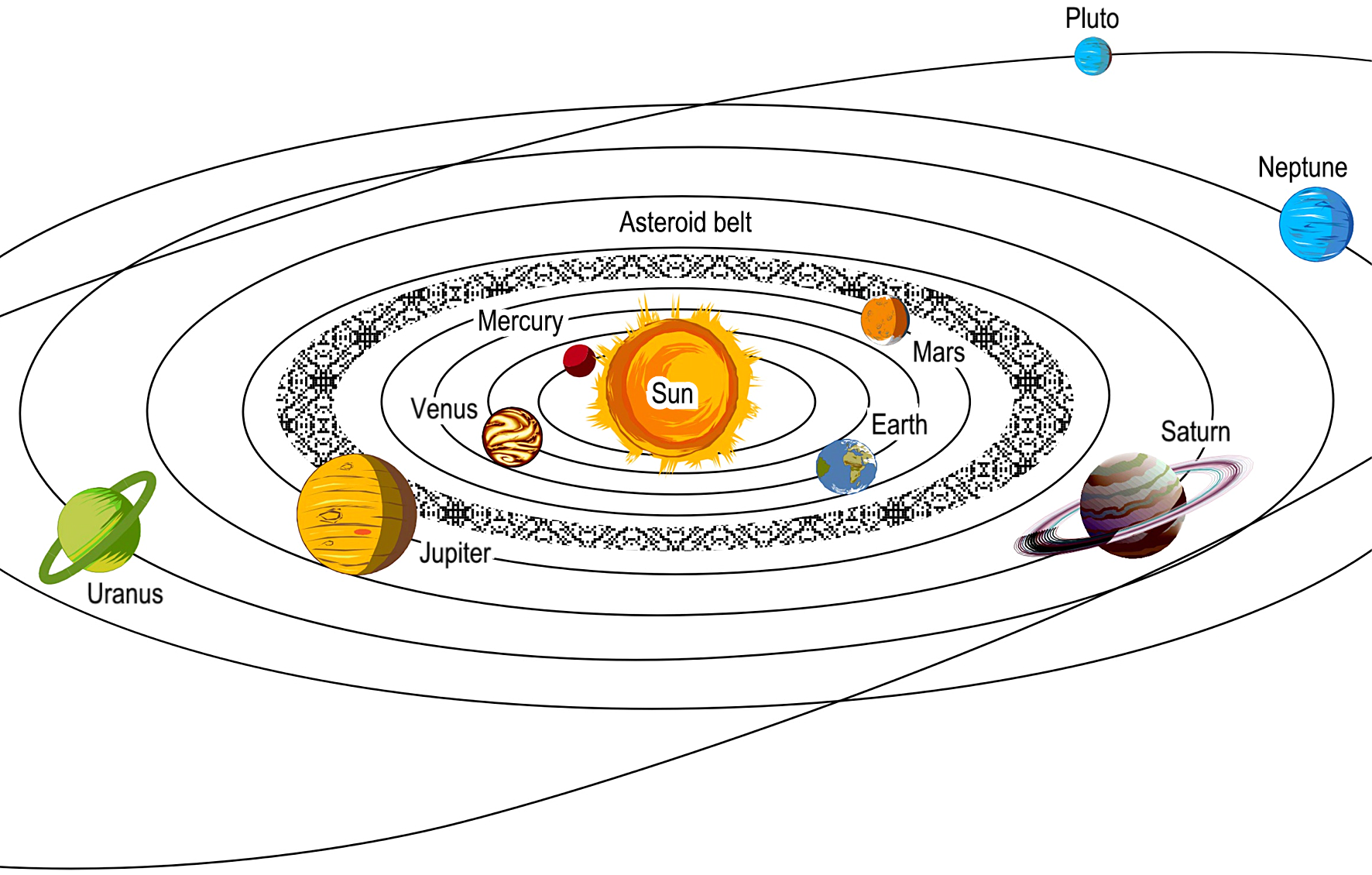 By that we mean it has an eccentric and inclined orbit, contrary to the elliptical one the rest of the planets have. Oh Pluto, you little rebel you.
3. It has five moons
FIVE MOONS. It has four whole moons more than Earth does! And they have really badass names! Ours is just called "moon". Psh.
2. It has an actual atmosphere

Pluto's atmosphere extends 1,000 miles out into space, and it even melts into gas form when it's closest to the sun before freezing back solid at it's farthest point from it.
1. Its a reminder about how small we all are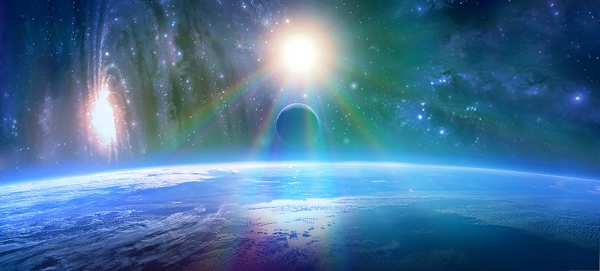 The dwarf planet serves as a marker for the farthest point in our solar system, but at the same time it's nowhere near the farthest point in our galaxy. This icy little rock, which is being constantly discovered, is a reminder about how much more we need to learn about the universe, and a glaring comparison to how small our solar system is, how minute human beings are.
What are your favorite things about Pluto? Why is it your favorite planet? Leave a comment and let us know!