Nothing says "vintage" like a Polaroid photo, and the Polaroid trend is back with a vengeance. It's making such a big comeback that even the world's It Girls are putting them on their Instagram feeds. Our very own Nadine Lustre has been posting snapshots from her Polaroid camera, as does BLACKPINK's Jennie and newly debuted pop star Olivia Rodrigo. While we would love to take snapshots with an actual Polaroid or Instax camera, it's not exactly cheap, so we found 8 alternative apps we could use that would instantly give us that vintage vibe.
View this post on Instagram
Prequel
View this post on Instagram
You might get overwhelmed by the 800+ (and still counting!) filters and effects in Prequel, but these are exactly what would give your IG photos a refreshing new look. Aside from polaroid frames and grungy effects, you can enjoy a wide range of presets and adjustment tools, as well as create your own aesthetic videos with just one tap. Available on iOS and Android.
InstaMini
View this post on Instagram
Imagine an Instax, but conveniently packed into an app within your phone. That's exactly what InstaMini is all about. There are different "cameras" available within the app, and you can choose which one to use and capture photos from for a near-authentic instant camera experience. Just beware: the photos you can download within a month are limited to 10 unless you buy the premium account. Available on iOS and Android.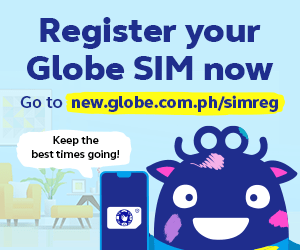 Dazz Cam
View this post on Instagram
Don't want to be overwhelmed with too many choices? Dazz Cam can do the job for you in just one click — by job, we mean getting a polaroid frame, and by one click, we mean just click either Inst SQC or Inst C (for square or portrait frames) buttons in the app, and voila. You've got your insta polaroid. Available on iOS and Android.
VNTG
View this post on Instagram
All within this app, you can easily take, share, or print the photos you capture. There are a lot of options for polaroid frame sizes and colors, handwritten fonts, filters, textures, and adjustment tools. And right after editing, you can even print it straight from the app to complete the retro, ~vntg~ vibe. Available on iOS and Android.
PolyCam


If you want light leaks on your photos but ones you can actually control, these aesthetic leak effects from PolyCam are the answer. With just a few clicks, you can add one (or two, or three, or as many as you want!) light leak and let your photo "burn" a little bit more. Then frame it with a polaroid border, and you've got yourself a vintage-y creation. Available on Android.
InstaRoid
View this post on Instagram
InstaRoid is a combination of Instagram and Polaroid, because this app is not only known for its polaroid frames and textures, but also its special frame inspired by Instagram, which lets you put your photo as a "screenshot" of an Instagram post. Available on iOS and Android.
MolyCam

Aside from polaroid frames, you can also create collages with a wide variety of frames, layouts, filters, and vintage effects in MolyCam. The app's design is reminiscent of an actual Polaroid camera printing out your photo, so you can get the full experience, even through your screen. Available on iOS and Android.
Polaroid Originals
Made by the OG company, Polaroid Originals allows you to create real Polaroid pictures using their Polaroid Lab. You can turn any digital photo into a real-looking Polaroid photo, create collages with the variety of available frames, and even embed a video into the Polaroid with the app's AR feature. If you've got actual printed Polaroids, you can use this app to scan them and store high-quality digital copies for safekeeping. Available on iOS and Android.
Follow us on Facebook, Twitter, Instagram, and Youtube for the l8est entertaining, useful, and informative lists.