There are so many songs we grew up with (either because our parents played them a lot, they were always on the radio, or they were karaoke favorites) that have become integral to our lives. These songs feel sooooo Pinoy — even if they weren't actually sung by Filipinos. Twitter user @craaae asked fellow netizens what these Pinoy-but-not-really songs are, and these are some of the popular answers:
'Passenger Seat'
"Passenger Seat" was the lead single from American band Stephen Speaks' first studio album No More Doubt in 2001. According to lawyer and music enthusiast Glenn Tuazon, it gained immense popularity in the Philippines after a local DJ put it in his regular rotation, giving the song heavy radio airplay. This song, along with the band's "Out of My League", would become mainstays in the Filipino music scene.
'God Gave Me You'
Despite what most Pinoys might think, Alden Richards was not the original singer of "God Gave Me You." The song was the second single from American country singer Bryan White's 1999 album How Lucky I Am. It charted in Billboard's Hot Country Singles & Tracks chart, but it experienced a strong surge in popularity in the Philippines in 2015. This song is strongly associated with the AlDub tandem (Alden Richards and Maine Mendoza, a.k.a. Yaya Dub) from the KalyeSerye segment of Eat Bulaga.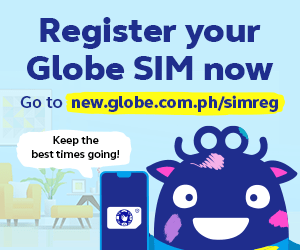 'Because of You'
Released as a single in 2004, "Because of You" is part of American singer-songwriter Keith Martin's Love of My Life. This was his first album produced in the Philippines. The ballad song would become a favorite not only in the Philippines, but also in the US and Asia. Many local artists covered the song, including Kyla (with whom he frequently collaborated), Gary Valenciano, Martin Nievera, and Jolina Magdangal.
The musician passed away last March 25, 2022 in his home in Quezon City.
Thank You for the Love and the Joy You Bring: 8 Reasons the Philippines Will Miss Keith Martin
Thank You for the Love and the Joy You Bring: 8 Reasons the Philippines Will Miss Keith Martin
Tim Henares | Mar 29, 2022
'You'
American sibling duo The Carpenters were definitely popular worldwide, with many chart-toppers in their discography and a lot of greatest hit compilations, like "We've Only Just Begun" and "(They Long to Be) Close to You". But Glenn Tuazon notes that, interestingly, one song that is immensely popular in the Philippines isn't included in those so-called greatest hits, and that song is "You". It was never released as a single, but the song became a radio mainstay and karaoke favorite among Filipinos.
'It Might Be You'
Originally performed by Stephen Bishop, "It Might Be You" was a hit song on the Billboard charts, climbing to No. 25 on the Hot 100 chart in 1983. Released as a theme song for the 1982 film Tootsie (starring Dustin Hoffman and Jessica Lange), it also received a nomination for an Academy Award for Best Original Song.
However, the song gained immense popularity in the Philippines in 2003 after Filipino singer Erik Santos covered the song in a duet with Marinel Santos as part of the drama series of the same name starring John Lloyd Cruz and Bea Alonzo. In 2015, "It Might Be You" gained more attention from Filipino listeners after singer and actor Michael Pangilinan covered the song for the movie Everyday I Love You starring Enrique Gil and Liza Soberano.
'Born For You'
This song was originally by American singer-songwriter David Pomeranz. It was used as the opening theme song for a 2016 local drama series of the same name starring Janella Salvador and Elmo Magalona. "Born For You" was covered in a duet by the two actors.
Some other notable singles from Pomeranz are "Got to Believe in Magic" and "King and Queen of Hearts", both originally released in 1982.
'Superman'
"Superman" was originally released in April 2001. According to songwriter John Ondrasik a.k.a. Five for Fighting, he remembers a time when "Superman" was struggling with radio airplay, and he was surprised after the song became number one in several Southeast Asian countries, including the Philippines.
The song would be used to honor the victims, survivors, police, and firefighters in the 9/11 attacks. It would also go on to peak at No. 14 on the Billboard Hot 100 chart and be nominated for a Grammy Award.
'Asereje'
Released in 2002, "Asereje" is Las Ketchup's debut single that got the whole country into a dance craze. Despite not understanding most of the lyrics, Filipinos were captivated by the upbeat track and its unique choreography.
Unfortunately, since most didn't understand the lyrics, the song became a victim of a conspiracy theory alleging that it has "Satanic undertones". But no, all the song is about is a guy named Diego going to a packed club, hearing his favorite song, and joining the many people dancing inside. It's not that deep.
Do you agree with the songs on this list? What other songs that are so Pinoy come to mind? Share them with us below!
Follow us on Facebook, Twitter, Instagram, Tiktok, and Youtube for the l8est entertaining, useful, and informative lists!