The news came as a shock to all of us: just last week, a music legend, Keith Martin, passed away. He was 55 years old.
The Philippines was his chosen home since 2004, so it seems fitting that we take the time to remember the 8 things we'll miss most about him…
8. He was a generous soul
When he moved to the country in 2004, he became an in-house producer for EMI Philippines. There are countless Filipino musicians who have interacted with him, and all of them say the same thing: he shared as much knowledge and advice as he could. He gave and gave to people, whether you were an established veteran in the industry, or an up and comer in need of a picker-upper.
7. His music will forever be videoke go-to's
Other than the obvious (which is obviously going to be our #1), Keith Martin also came up with "Never Find Someone Like You" which was another hit off of the Bad Boys soundtrack. This came out in 1995, nine years before his biggest hit we all know and love. These two songs alone are perfect for the Pinoy videoke repertoire!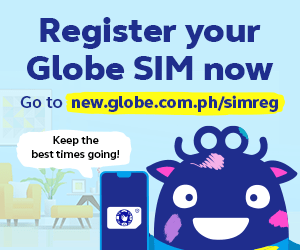 6. You wouldn't believe who he's collaborated with
From MC Hammer and Boyz II Men to Kyla, Gary V, and Gloc 9, Keith Martin has worked with them all. Most of us unfairly labeled him as a one-hit-wonder, but the reality is, he's had at least two hits under his own name and countless others as a result of his collaborations.
5. He had an impeccable sense of humor
If you ever sat down with the people who knew him personally, they will always tell you how funny Keith Martin really was. This was a guy who was well aware of the ridiculous stereotypes Americans who move to the Philippines have attached to their name. Some of his closest friends affectionately nicknamed him "Kitkit," telling you how Filipino he really was after nearly two decades of living here.
4. Not even a broken heart could stop him
Did you know that one of his last collaborations came on the heels of a breakup he and the artist he was working with went through (No, not with each other. They had their own respective breakups.)? We'll let you look for which song and which artist it was, but needless to say, that's some resilience right there.
3. It felt like we'd known him forever
There are certain international artists who seem like they're forever embedded in the Filipino lexicon. David Pomeranz is one of them, as is Fra Lippo Lippi. But few of them had the kind of presence Keith Martin did. Unlike the aforementioned artists, not only was he still actively making a lot more music, he was still very much connected with other international artists, influencing them while being influenced in turn. His presence was unmistakable.
2. The countless remakes of his greatest hit
You knew we had to count this. How many budding R&B artists sung this song as part of their performances? When Kyla covered it, the already popular artist just jumped to the next level. Covering this song created stars.
1. Because Of You
And while covering "Because Of You" was a star-making move for a lot of people, it's hard to argue against the original. Filipinos will always recognize this song. It's an indelible part of our collective psyche now. It's one of those big hits that are clearly even bigger in the Philippines, and for that, we can't help but thank him.