After seeing countless videos of things that could not possibly be cake but turned out to be cake, Netflix recently came out with a baking competition called Is It Cake? Predictably, it was glorious.
But before that, Netflix also came out with a pretty amazing series that seemed to go perfectly well with Is It Cake. Baking: Impossible was a competition for bakineering — essentially, the art of creating a functional and edible robot, among other gizmos and doodads.
You can see why these shows deserve to be compared head-to-head, right? So let's find out, on the basis of 8 different criteria, which show is better: Is It Cake, or Baking: Impossible?
8. Premise

Is It Cake: Among a throng of everyday objects lined up, one of them is secretly a cake.
Baking: Impossible: Can a baker and an engineer come together to create something that is both delicious and capable of surviving an engineering stress test?
The Winner: It's really hard to determine a winner here, because both show premises are fascinating on their own, but the nod has to go to Baking: Impossible for the sheer audacity of not just making something that looks like something else, but actually functions like that something else.
Score: 0 – 1, advantage Baking: Impossible
These Pastel Kitchen Appliances and Tools That Will Instantly Make Your Kitchen Feed-Worthy
These Pastel Kitchen Appliances and Tools That Will Instantly Make Your Kitchen Feed-Worthy
Meryl Medel | Feb 08, 2021
Judges

Is It Cake: The judges revolve per episode, but they've had noteworthy ones, including Rebecca Black, Arturo Castro, Daym Drops, and Michael Yo. They're all hella fun.
Baking: Impossible: There's only one set of judges for this show — acclaimed baker Joanne Chang, acclaimed engineer Dr. Hakeem Oluseyi, and acclaimed bakineer Andrew Smyth. These are three guys who clearly know what they're doing.
Winner: Sorry, extremely qualified judges. We love some funny people who are completely stumped whether they're looking at a cake or a sewing machine. That's just how it is.
Score: 1-1, tied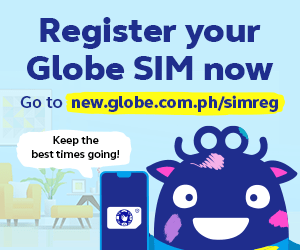 Host

Is It Cake: SNL cast member Mikey Day hosts the show to mixed reviews, but certainly learns more and more about the subject matter as the episodes go on.
Baking: Impossible: Justin Willman is also the host of Magic For Humans and even Cupcake Wars, so this isn't his first rodeo at all.
Winner: Justin Willman has the edge here because he's a lot less polarizing than Mikey Day. Still, if you like Mikey, you'd really like Mikey.
Score: 1-2, advantage Baking: Impossible
Format

Is It Cake: 3 bakers at a time compete to create hyperrealistic cakes that can fool the judges. Winner stays, selects another 2 to compete against. This went on until they finally came up with a final 3. Despite this, everyone stays on in the show from the first episode until the very end.
Baking: Impossible: Engineers and bakers are paired up, and after each challenge, the best performer gets an advantage for the next challenge, while the worst performer goes home. Very typical.
Winner: The fact that Is It Cake kept all the competitors on the set until the end meant you got to know all of them even when they weren't actively competing. This gave all of them ample facetime, compared to the guys who had to go home after losing challenges on Baking: Impossible.
Score: 2-2, tied
The Hook

Is It Cake: They knew what they were doing from the first moment, and showed fast food items, where one of them was a cake. If that didn't grab you, nothing will.
Baking: Impossible: "We want you to make an edible sailboat. And this edible boat must contain desserts as its payload, and needs to cross an obstacle course within a set time limit. Go."
Winner: Baking Impossible blew people's minds from the sheer audacity of the concept. A floating and edible boat?!?
Score: 2-3, advantage Baking: Impossible
8 Super Useful Kitchen Appliances for People Who Can't Cook
8 Super Useful Kitchen Appliances for People Who Can't Cook
Meryl Medel | Dec 18, 2020
Prize

Is It Cake: $50,000 as the grand prize plus $10,000 per episode. The money that isn't won on a previous episode rolls over to the next.
Baking: Impossible: $100,000. But it's divided between two people. Oh.
Winner: Is It Cake definitely requires a lot less for a bigger prize pool.
Score: 3-3, tied
The Potential

Is It Cake: A trend during the pandemic, hyperrealistic cakes may be amusing, but can we really see several more seasons of this? Hard to say.
Baking: Impossible: We highly doubt you can run out of challenges for this.
Winner: Definitely Baking: Impossible by sheer variety.
Score: 3-4, advantage Baking: Impossible
The Contestants

Is It Cake: Pretty much everyone is memorable. From the wildly creative Andrew to Fil-Canadian April to fresh grad Justin and even silent assassin Steve, every single contestant gets their time to shine, and that's why practically all of them manage to stand out across the season.
Baking: Impossible: What it lacks in ensemble rosters, Baking: Impossible made up for by having a pair everyone was shipping — Cindy and Taylor looked like a match made in heaven and they did really well throughout the competition. Alas, they're not dating after all of that.
Winner: While we like ourselves an OTP, there's something about Is It Cake's entire cast standing out that really makes us gravitate towards it for the nod.
Score: 4-4, tied.
Agree with us? Disagree with us? Then stream both on Netflix to be sure!