The Philippines just went through one of the most divisive and chaotic elections in our history. As the unofficial partial vote counting continues, there will be losers and winners. There will be a new president and vice president to head our country and who knows what's coming?
Rest in the knowledge that you chose your candidate wisely
Whoever your candidate might be, whether they win or lose, trust that you chose them because you knew they were right for the job. You spent a lot of time reading up on them and mulling over their platform. You've done your research and you shaded that ballot with a clear conscience that you're doing what's right for generations to come. That means you've done your part.
Get off social media
It's easier said than done, we know. After voting, I promised myself I would turn off my phone and just spend time with my family but lo and behold I found it glued to my hand as I doom scrolled through the night. It's not a thrilling decision for anyone's mental health. No matter who you're rooting for in this election, the online conversations are just too toxic, it's suffocating. Trust us, when you disconnect, you'll feel much better.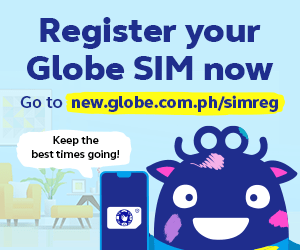 While you're at it, treat yourself
And we mean treat yourself. After all the stress you've been through, the sleepless nights worrying about who will win, you deserve to get that spa day or have a samgyupsal date. You could even leave the city for a quick weekend getaway.
Take a moment to unpack the events
Of course, you have to face the results at some point. If your chosen candidates won seats, it's time to celebrate but if they didn't, you have to do a little post-election processing. Unpack your emotions and everything that transpired within the past 48 hours. But you don't have to do it alone.
Find a support group
Hop on that Discord channel with your friends and talk to them. Spend time with your family. Reach out to a therapist when you need assistance with your emotional response. Find a support group who will help you make sense of your emotions and hold your hand through it all. We cannot stress enough the importance of having the right people by your side in times like these. They could be feeling the same gloom or joy as you but what's important is you're going through it together — you're not alone.
Continue your fight
Just because election season has passed doesn't mean everything is lost. There's still a lot more work to do, tackling the never-ending disinformation and fake news on social media, for example. You can also reach out to friends whom you believe are living with the lies they see online. Here's your job now: Be the enlightenment people need.
Listen to the other side and keep on winning them
This sounds tiring, right? The past three months of the election season saw supporters campaigning for their bets in droves. Many took it upon themselves to do house-to-house campaigning, attending sorties and brushing shoulders with thousands, and most of all fighting against online trolls and attempting to correct any sort of disinformation. Part of that is having a listening ear to hear what the other side has to say and to reason accordingly. Don't give up even though helping them understand might take a little more than a few days.
Respect the outcome, but hold the elected accountable
Supporters of losing candidates are rightly disappointed but no matter the outcome of the elections, as long as it has been a fair and clean fight, we should respect the outcome. Only after votes are counted, double-checked, and canvassed properly, can Filipinos accept the winner.
And if the people truly have spoken, remember that we elected a president and not a king. Presidents are there to serve the people and not to lavish themselves on riches and live an extravagant life all the while evading taxes. Senators are there to create laws for the people. Criticize them as they go through their term. Point out their wrongdoings and expect them to listen because they should.
Check us out on Facebook, Instagram, Twitter, TikTok and YouTube, to be the first to know about the latest news and coolest trends!