There's only a little over one percent left before the Commission on Election's Transparency server reaches 100% but everyone already knows where it's headed. Presidential frontrunner Ferdinand "Bongbong" Marcos Jr. holds the most number of votes leaving a wide margin for Vice President Leni Robredo who comes in second. VP Leni's daughter, Tricia Robredo, echoed her mother's message of hope and comfort for supporters in a heartfelt post on May 10.
Tricia comforts her mother's supporters
View this post on Instagram
Tricia took to Facebook and Instagram to post a photo of her family and at the same time spark hope in the hearts of her mother's supporters. She shared that many people have already reached out to her to check how she's holding up with the news. As of writing, VP Leni ranks second after Marcos Jr. with a difference of about 16 million votes. Tricia attempts to put the emotions of the past few days into words.
"Totoong masakit at mahirap maunawaan but I don't think it compares to the heartbreak we felt when we lost our dad," she wrote. "Even then, we had to soldier on – dahil maraming umaasa at may mga laban na kailangang ilaban. Hindi nawala ang sakit pero mas lalong hindi nawala ang pagmamahal. Kaya nagpatuloy."
Her father, former interior and local government chief Jesse Robredo, perished in a plane crash in August 2012. He was a longtime mayor of Naga City known for his good governance, transparency, and integrity.
View this post on Instagram
"One of my favorite professors from college once told me, 'If you want to save the world, you have to absorb all its pain. Hindi puwedeng walang aray,'" continued Tricia.
"There's grief that sows unproductive anger, but there's a kind that reminds you of how fiercely you cared and that propels you to love and try harder. I see it in Mama. I see it in my sisters. That's why I'm at peace and that's how I also know we'll all be alright," she adds.
Just before she ended her message, she made sure to give VP Leni's supporters a beacon of hope. Tricia encouraged the 14.8 million voters that they should hold their heads up high and not be ashamed of their hearts weary and wounded from the fight.
View this post on Instagram
VP Leni's three-month campaign was mostly propelled by a dynamic volunteer movement. Thousands — if not millions — of people organized their own house-to-house campaigns, printed tarpaulins and handouts, made murals and songs, attended rallies, and more. Almost everything was out of the people's pockets just to contribute to the "Pink Wave." These same supporters felt heavy disappointment when the numbers from COMELEC's transparency server slowly came in.
Tricia now called 'kakampinks' to soldier on: "Walang sayang. Kapit. Nagsisimula palang," she said.
Echoing VP Leni's earlier message for supporters
The last sentence in Tricia's post echoed her mother's speech hours after the elections ended last May 9. In her post-elections pre-dawn message, the elder Robredo told her supporters not to be dismayed with the numbers on the screen. She said they did not fail because they started a new wave of volunteerism movement that started with her campaign.
"Kaya sinasabi ko sa inyo ngayon: Walang nasayang. Hindi tayo nabigo," VP Leni said. "Pinakamahalaga: Hindi pa tayo tapos. Nagsisimula pa lang tayo. May landas na nagbukas, at hindi ito sasara kasabay ng mga presinto. May kilusang isinilang, at hindi ito papanaw sa pagtatapos ng bilangan."
"Hindi kayang sukatin ng numero ang lalim ng pagmamahal ninyo. Maraming maraming salamat sa inyo," she added.
While other presidential aspirants have already conceded, VP Leni has not. And amid reports of alleged electoral fraud and recounts, her supporters have not given up hope either.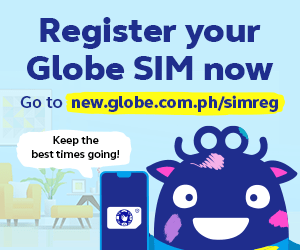 Tricia posts a group selfie of the Robredo women
— Tricia Robredo (@jpgrobredo) May 10, 2022
On the same night, Tricia took to Twitter to post a photo of VP Leni surrounded by her daughters, all smiles. It was simply captioned with a finger heart emoji. Her older sister, Aika retweeted the image and paired it with a lyric from Lin-Manuel Miranda's musical Hamilton.
"And when our children tell our story, they'll tell the story of tonight," wrote Aika, referencing the specific song "The Story of Tonight" sung by characters based on historical figures who headed a revolution for freedom.
And when our children tell our story, they'll tell the story of tonight ✨ https://t.co/3dIGPRZSf1

— Aika Robredo (@aikarobredo) May 10, 2022
Netizens express their love and support

"Kakampinks" left heartwarming messages of comfort and consolation under Tricia's posts. Many thanked her and her sisters Aika and Jillian for "sharing" their mother with Filipinos. Netizens also commended the Robredo family's fighting spirit and their dedication to "fight for something much bigger than ourselves."



Check us out on Facebook, Instagram, Twitter, TikTok, and YouTube, to be the first to know about the latest news and coolest trends!