Every woman who just gave birth always has that huge (no pun intended) problem: gaining weight. Nothing to worry about. After all, sleeplessness and stress can take their toll on anyone. But then, you scroll through your Instagram feed and see photos of celebrities who just gave birth, sporting a bikini, showing off their slim figures and you're like, "What the hell?!!!". Then after a moment, you ask yourself, "How did they do that?"
Fortunately, these celebrities can't keep themselves from sharing everything online, and that includes their secret to being in shape just a few months after their pregnancy:
8. Cristine Reyes
You could say that dieting after giving birth is easy as pie for Cristine Reyes since her husband is an athlete who frequents the gym. So, why not ask your partner to be your gym buddy? You'll be much motivated and you'll shed fat faster like her.
7. Aubrey Miles
Aubrey Miles  gained 62 lbs after getting knocked up. She took a three month rest after giving birth and eventually hit the gym and started eating healthy. Miles said that it's all about hard work.
6. Denise Laurel
When Denise Laurel was still pregnant, she worked out at least once a day and drank a lot of water. That, plus eating healthy and "a ton of will power and discipline" got her to lose weight. She even said that being a hands-on mom also helped, especially when her son was "quite heavy."
5. Cheska Garcia-Kramer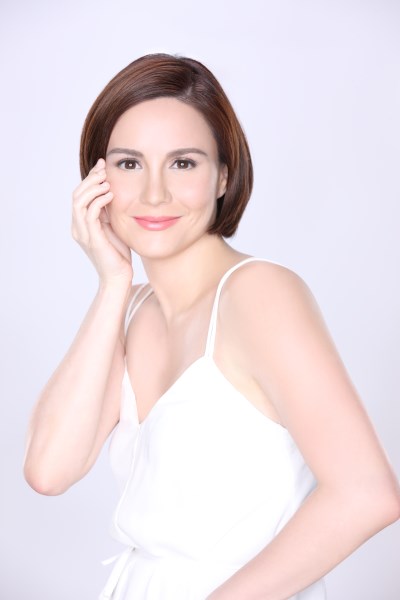 Cheska Garcia, undeniably one of the prettiest showbiz moms, also did exercises after giving birth. But it's not only because she wants to lose weight. According to her, exercising is a good mood booster and it helped her to cope  with stress, and helped her gain more confidence. She also drinks more water in a day and follows a skin care regimen up to this day to maintain her beauty and health.
4. Marian Rivera
Four months after giving birth to her cute daughter, baby Zia, Marian Rivera posted her post-pregnancy swimsuit photo on Instagram. Yup, she's still sexy as hell. She reveals that her secret is simply sabaw ng malunggay (moringa leaves). According to her, this soup broth has helped her shed a lot of pregnancy fat, since she can't do exercises nor go on a strict diet then as she was breastfeeding her baby.
3. Sunshine Cruz
She has given birth to three daughters (who are now teenagers), but Sunshine Cruz's latest bikini photos would make us doubt whether those ever happened at all. Cruz said that she wore a binder after delivery, for three months, to pull in her tummy. She said that breastfeeding and being a hands-on mom helped her in losing those pregnancy fats.
2. Sarah Lahbati
If you don't know who Sarah Lahbati is and you see her latest bikini photos, you would be forgiven if you don't believe that she already has a 2-year old son. According to Lahbati, she got back into shape through eating healthy. She adds that doing so also helped her body heal quickly. Exercising also helped her, but she cautioned against rushing weight loss through drastic measures.
1. Jennylyn Mercado
Mercado comes to mind when one thinks of a hot momma. She's often seen wearing a bikini on photos and magazine covers. But of course, it takes a huge amount of effort to achieve that envious shape, as seen through her Instagram. Mercado has a very active lifestyle, and you might be surprised to find out the different sports she engages in—from swimming, biking, yoga to brick-training and even diving! No wonder she remains as one of the  sexiest celebrities we have today.
Have you tried these post-pregnancy tips? Share us the results in the comments section below!