There's no question that Pinoys are a talented and resourceful bunch. So it should come as no surprise that two Filipinos made the cut to compete in the new reality TV show The Apprentice: One Championship Edition. The toughest edition of The Apprentice to date, the show tests the strength, character, and determination of 16 contenders from all around the world. Read on to learn more about the show and its Filipino candidates.
What is The Apprentice: One Championship Edition?
The Apprentice: One Championship Edition is a reality show with an elite group of 16 candidates competing for a US$250,000 job offer to work in Singapore directly under Chatri Sityodtong, the chairman and CEO of ONE Championship — a US$1-billion sports media empire.)
The competition involves both business and physical challenges. Across 13 episodes, viewers will see World Champion athletes and top CEOs push the candidates to their breaking points.
Two Filipinos have made the cut and are joining 14 other candidates from Germany, Singapore, Indonesia, Japan, India, Russia, the United States, New Zealand, Venezuela, and Thailand. Get to know Lara Pearl Alvarez, an accountant and martial artist, and Louie Sangalang, a teacher and business owner, here.
Lara Pearl Alvarez

24-year-old Lara Pearl Alvarez is no stranger to adversity. Born in Baguio, she worked at her father's farm as a child, harvesting crops and selling them at the local market. And these financial struggles forced Alvarez to think like an entrepreneur at an early age.
As a student, she made the dean's list and took part in extracurricular activities, but also worked as a freelance accountant. She also bought and sold goods like cosmetics, shoes, and handbags. Alvarez also started a business that supplied hotels with fresh produce from local farmers. But when the pandemic hit and crippled the hospitality industry, she was left with nothing. This setback, however, gave her the opportunity to compete in The Apprentice.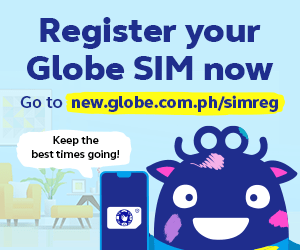 A martial artist and single mom
View this post on Instagram
Alvarez started practicing martial arts in high school, where she first learned arnis. In college, she took up taekwondo and wushu. Her commitment to martial arts taught her discipline, compassion, humility, and integrity, which helped her succeed both professionally and personally.
She was training with the Team Lakay gym — the same gym that produced five ONE Championship titleholders — in hopes that she could compete. But when she was 22, she became pregnant. Her then-boyfriend abandoned her, and after she gave birth, Alvarez took on the role of both mother and father and has since raised her baby boy with the help of her family.
She's a proud Igorota who's fighting for her hometown
View this post on Instagram
"[Filipinos] should look out for this. I'm going to do my best without compromising my values as a martial artist," she says.
"We're going to be raising the Filipino flag in this competition. I'm a full-blooded Igorota from the highlands – the Cordilleras. The Cordilleras has been a home of fighters, and I'll be fighting for my hometown.
P-Pop Group ALAMAT's New Song 'kasmala' Has a ~*Lot*~ of Historical References to Unpack
P-Pop Group ALAMAT's New Song 'kasmala' Has a ~*Lot*~ of Historical References to Unpack
Kyzia Maramara | Jul 29, 2021
Louie Sangalang

Also born in Baguio, 43-year-old Louie Sangalang was an angst-ridden youth who drank too much and would often get into fights. He became a father at 21, but it wasn't until after overcoming appendiceal cancer at 23 that he got his act together, finished his degree, and became more involved in his daughter's life.
After his cancer experience, Sangalang also began training in mixed martial arts, and from 2003 to 2005, he became the undefeated URCC Featherweight Champion. In 2005, he was also a semifinalist on the boxing reality TV show Kamao: Matira ang Matibay.
In 2018, Sangalang became the first Filipino cancer survivor to finish the North Pole Marathon. During the same year, he completed the inaugural Ironman Philippines and was promoted to Brazilian jiu-jitsu purple belt.
An entrepreneur and teacher
View this post on Instagram
After his combat sports career, Sangalang pivoted to entrepreneurship, working in several industries. He moved his way up the ranks of AXA Philippines, eventually becoming the life insurance company's Head of Procurement and Purchasing. He then retired to open his own procurement consulting firm and teach at three universities in Metro Manila.
Not a typical Pinoy
View this post on Instagram
Filipinos have a reputation in the international community for being jolly and and friendly, but Sangalang is an exception to the rule.
"I'm not the type of person who smiles a lot. [I'm] not the typical Filipino who's friendly – I am friendly but not the overly friendly type in facing other people.  But what I do, if there's a friend in need, I look at the situation and analyze," he says.
"From my end, what you can expect from me is for me to do my best. We're representing the country, we're representing the Philippines. We're not perfect. We have to be honest about our shortcomings, but expect me to be at my best in this show," he says.
"I just hope that whatever happens, the country can support me because this isn't easy. I hope that win or lose, man, the country can support us, me and Pearl."
Will Pearl or Louie become The Apprentice?
You can find out by streaming The Apprentice: ONE Championship Edition on Netflix. (Fun fact: It's the first version of the franchise to stream on the platform.) And because the show wrapped up in June 2021, you can binge-watch the whole thing now! Watch it here.
(Also, here's a pro tip if you want to avoid spoilers: Avoid looking at Louie and Pearl's social media accounts until you're done with the finale.)
Have you watched The Apprentice: ONE Championship Edition? Tell us what you think in the comments!