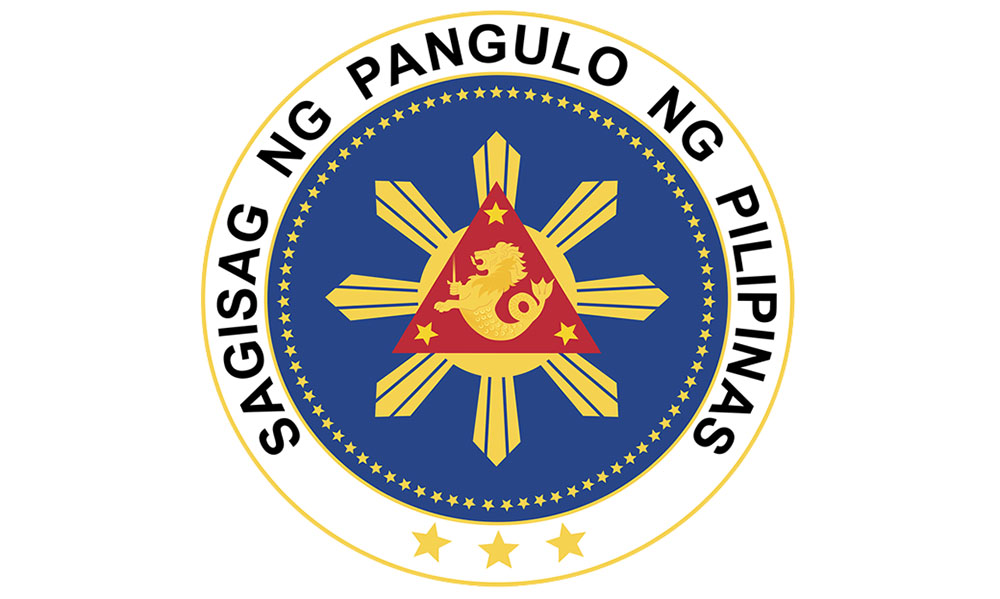 The Most Eventful
Presidential Inaugurations
in Philippine History
By Tynne De Leon


The presidential inauguration is serious business. Not only is it symbolic moment for a president-elect since it's the official start of his presidency. When PE Duterte is inducted, almost everyone will have their eyes glued to their television screens to stand witness to the traditions he could make or break. Aside from the simple ceremony Duterte has promised, everyone is excited to see the transfer of power from outgoing President Noynoy Aquino, as tensions between them were high during the elections.
This tradition dates back a century ago, a solemn ceremony of inducting a new leader and a celebration of the next chapter of our political history. Indeed, it is a day of new beginnings; of high hopes and the healing of old wounds (hopefully.) While there are a lot of moments to look forward to, let's take a look back at some of the country's most iconic inaugural moments–ones that continue to inspire us to this day.
President Sergio Osmeña witnessing President-Elect Manuel Roxas' inauguration.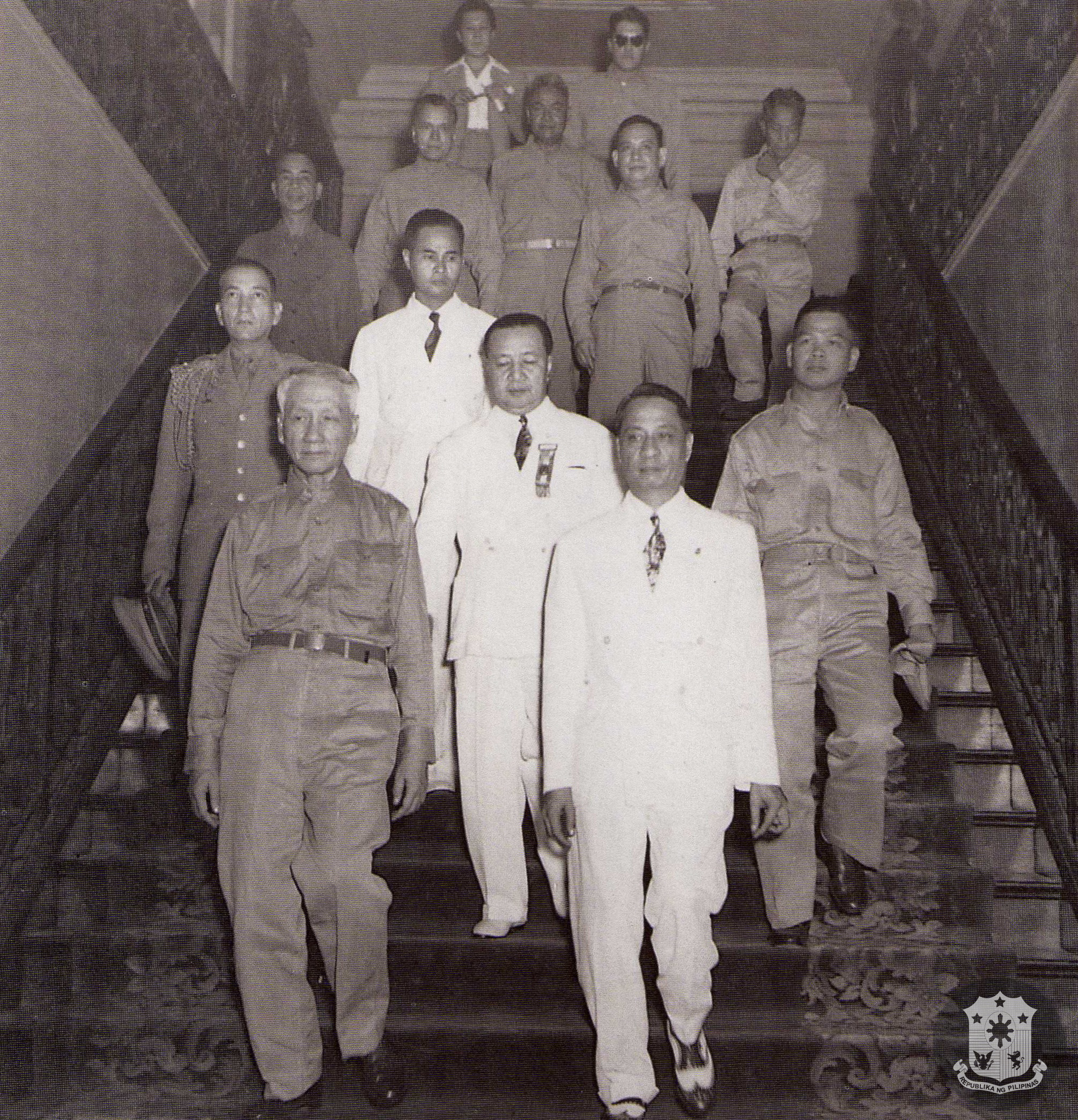 If there's one thing Filipinos admire from defeated politicians, it's being magnanimous. The late president Sergio Osmeña made history when he attended the inauguration of his successor, former president Manuel Roxas, who was also his rival for the position. It was a first in Philippine history, since it was the first time power was to be transferred from one party to another. Only two other presidents have followed this tradition: Aquino (1992) and Ramos (1998).
Elpidio Quirino inaugurated at the grandstand that would bear his name.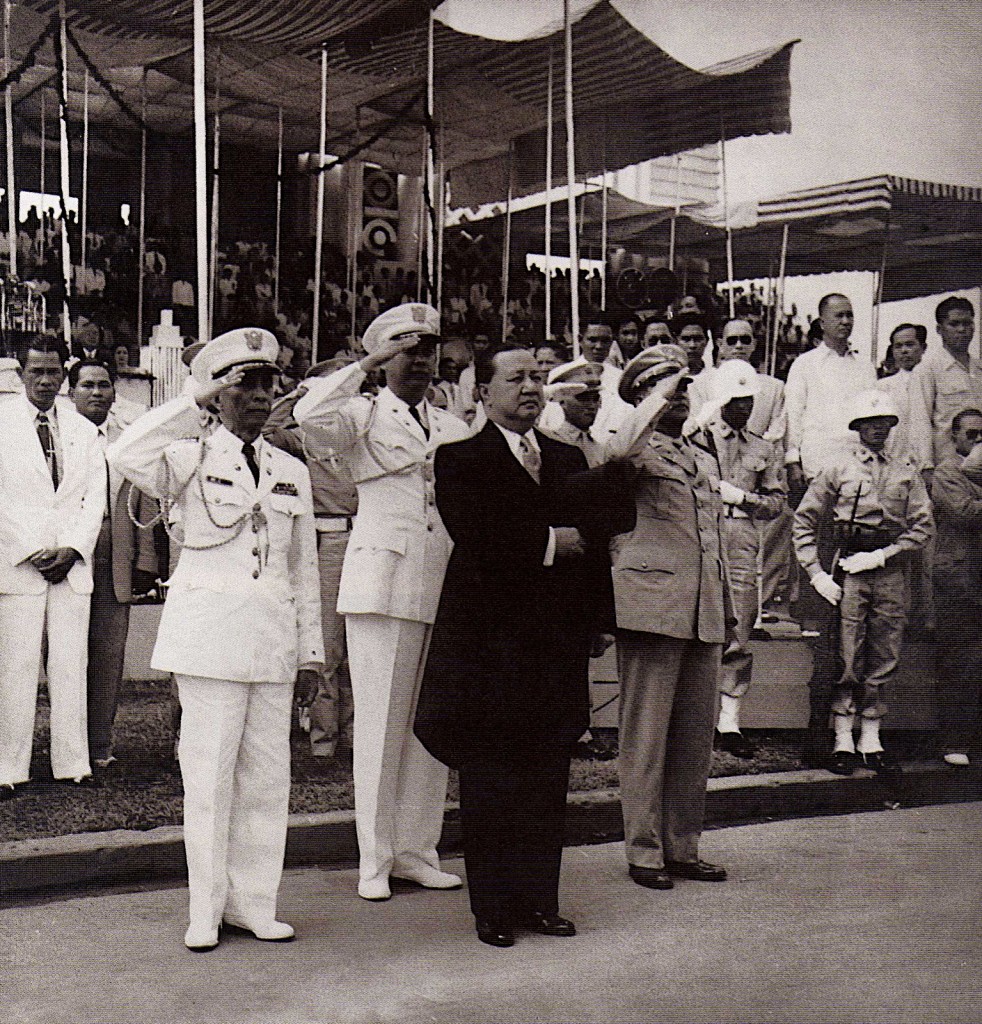 The late president Elpidio Quirino took his oath at the Independent Grandstand in Manila, unlike the preceding presidents who were inaugurated at the Legislative Building. Since he was the first to use the grandstand for an inauguration, it was later named after him. After Quirino, seven succeeding presidents followed suit, making the grandstand the official site of most presidential inaugurations.
Ritual climbing of stairs started by Manuel Quezon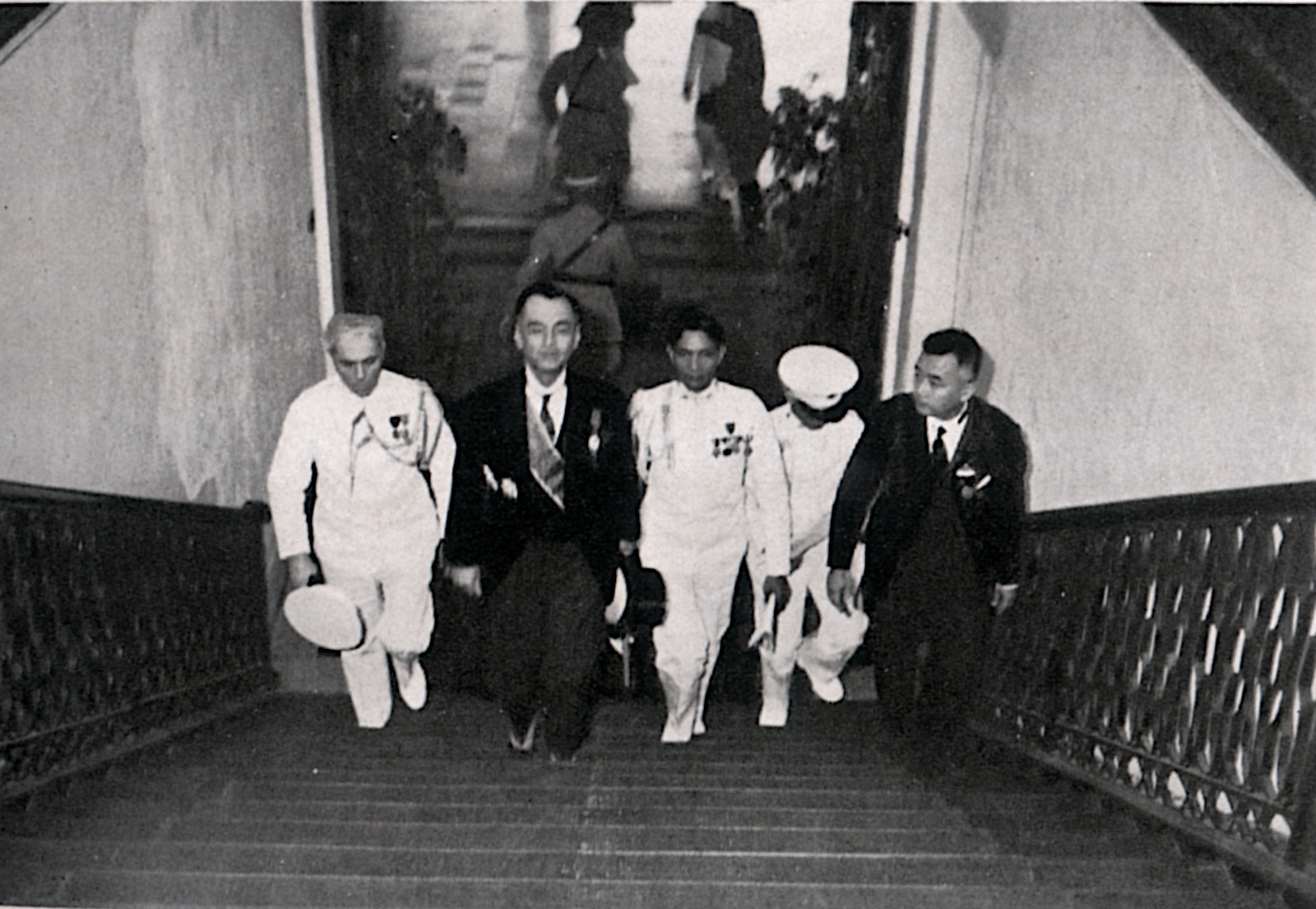 The main stairs of Malacañang Palace have hosted a lot of historic moments, and this is definitely one for the books.
Apparently, former president Manuel Quezon was moved by the story of Jose Rizal's mother climbing the stairs on her knees to beg for his son's life. This inspired Quezon to make climbing on Malacañang's main stairs a symbol of the commencement of presidency. Transfer of power is also held on these stairs, as the president descends from it accompanied by the president-elect, signifying the end of former's rule and the start of the latter's. This tradition has faithfully been followed by all succeeding presidents.
The proud Aurora Aquino, holding the Bible that her daughter in-law swore on.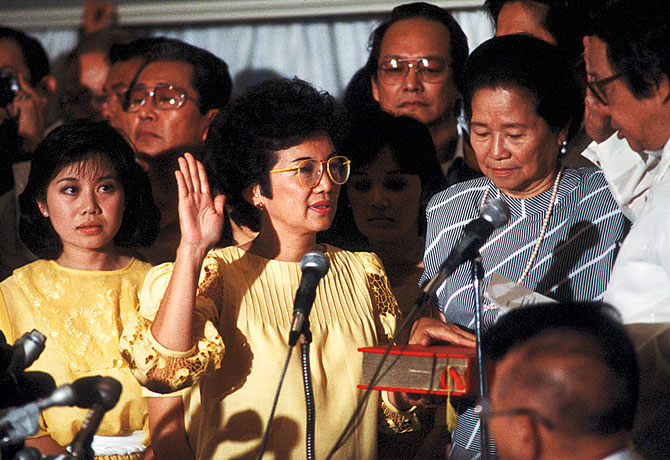 The EDSA People Power Revolution, in which the former president Ferdinand Marcos was ousted from his position, resulted in Cory Aquino taking his place as president. One main reason, historians would imply, was the public outcry for her to run following the assassination of her husband, Ninoy Aquino's. It was a well-documented event in our history, a chapter that still seems to be unresolved after all this time. But what's even more fascinating is the fact that Ninoy's mother was the one holding the Bible at Cory's inauguration. It was, indeed, a sight to behold.