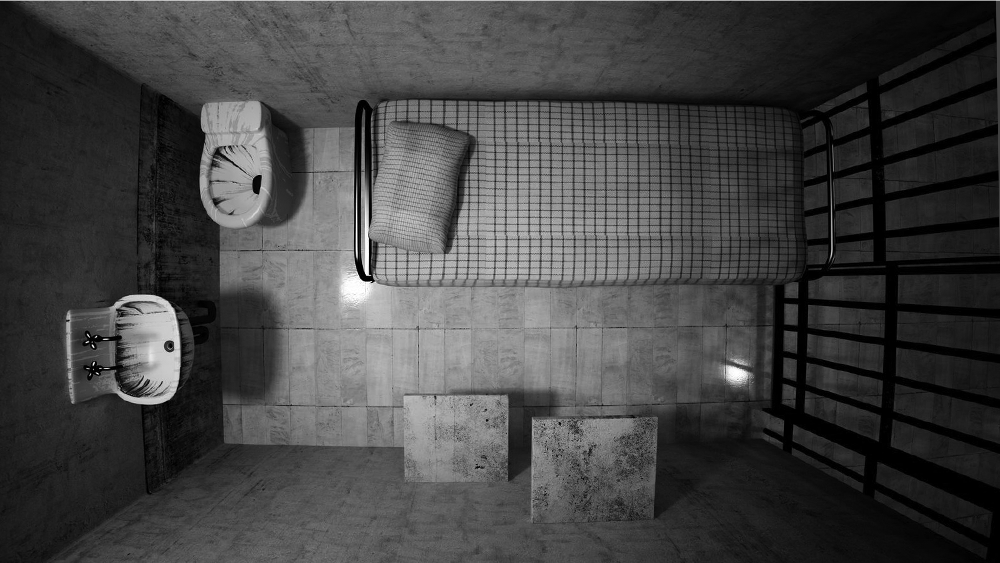 Bilibid or Not:
8 Prison Movies to See Before You Die
By Mikhail Lecaros

There was something fishy about the prison riot in Bilibid that killed high-profile inmate Tony Co, a convicted drug lord. The incident also injured fellow drug lords Jaybee Sebastian, Peter Co and Vicente Sy.
We'd all be fools to expect to find out the truth of what really happened on that day. So, instead, we take a look at some of the greatest films ever to take place behind bars. Some of which contain possible conspiracy-theories wherein we could draw our own conclusions on what actually happened to Tony Co and company.
8. Caged Heat aka Renegade Girls (1974)
"That show of yours last night was positively disgusting. Given the chance to express yourselves you went straight to the gutter. Even for criminals you're just a particularly poor reflection on womanhood.
Far from the first "women in prison" exploitation flick, but certainly one of the most influential, director Jonathan Demme's (The Silence of the Lambs) Caged Heat is about a wrongfully accused woman who bands together with other inmates to contend with life under a sadistic warden. Not for the squeamish, this is a down and dirty grindhouse flick (replete with all the copious violence and nudity you'd expect) all the way, but what sets it apart is its surprisingly empowering feminist message. Seeing as Demme would go on to make Academy Award-winning fare such as 1993's Philadelphia (for which Tom Hanks would win his first Oscar for acting), Caged Heat makes a fascinating case for not letting a single film define one's career.
7. Cool Hand Luke (1967)
"What we have here is a failure to communicate"
An iconic piece of Hollywood cinema, Cool Hand Luke cemented Paul Newman's place in the Hollywood firmament (The Sting, Cars). Newman played the titular Luke, a man sentenced to a Florida prison work camp who refuses to conform to the brutal captain's (character actor Strother Martin) administration. Coolly defiant at every turn, Luke makes every effort to escape and frustrate his captors, winning over the support of his fellow inmates with his antics, including a classic scene where he has to eat 50 hard-boiled eggs in an hour. Newman was nominated for an Academy Award that year, and became an anti-establishment icon in addition to a fully-fledged leading man, but it would be co-star George Kennedy (The Naked Gun) who ultimately took home an Oscar for his supporting role as prisoner gang leader Dragline.
6. The Great Escape (1963)
"We have, in effect, put all our rotten eggs in one basket. And we intend to watch this basket carefully"
Boasting a bevy of the sixties' most popular stars, The Great Escape is an epic adaptation of a real life mass escape attempt from notorious German prisoner of war camp Stalag Luft III. The film has everything you'd expect from a great prison movie: likable inmates of different backgrounds (armies, in this case), a sadistic camp administrator, and heart stopping moments of suspense during the titular breakout attempt. The impossibly, effortlessly cool Steve McQueen (The Magnificent Seven, Bullitt) led the powerhouse cast, which included the likes of James Garner (Maverick, The Notebook), Richard Attenborough (Jurassic Park, Gandhi), and Donald Pleasence (You Only Live Twice, Halloween)
5. Kiss of the Spider Woman (1985)
"The nicest thing about feeling happy is that you think you'll never be unhappy again."
Before he was or making life miserable for the Avengers as General Thunderbolt Ross (in The Incredible Hulk and Civil War), William Hurt won Best Actor nods from the Academy Awards, Cannes Film Festival, and BAFTA for his turn as Luis Molina, a gay man jailed for sleeping with an underage boy. The film follows his burgeoning friendship with Valentin (The Addams' Family's Raul Julia), a leftist being held until he divulges the identities of his fellow revolutionaries. What follows is a brilliantly acted character study in love, loyalty, and tragedy.