8 Appropriate Punishments for People Who Post Game of Thrones Spoilers
Jun 17, 2015 &nbsp • &nbsp Cattleya Mariano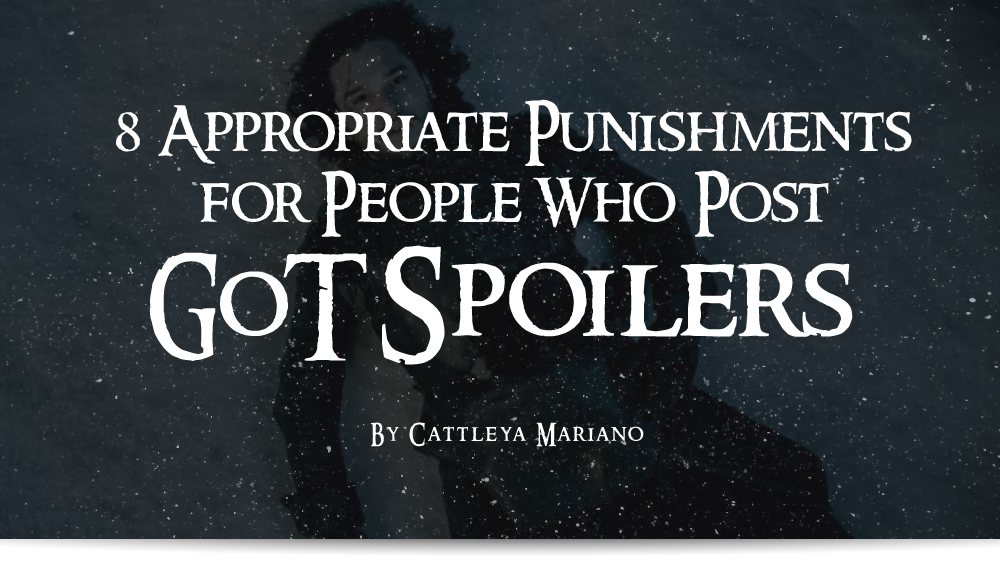 Deplorable human beings have wormed out of the woodwork in time for the release of the premiere of Game of Thrones Season six. There's a special level reserved in Hell for people who think it's alright to post spoilers before everyone else has a chance to see the show. And no, a "SPOILER ALERT" disclaimer does not make it okay. Yes, we understand that you have ~feelings~ and yes, we're responsible for what we expose ourselves to, but here's the bottom line: posting spoilers makes you an asshat.

Here are a few punishments off the top of our heads that fit the asshattery:
8. Dinner at the Twins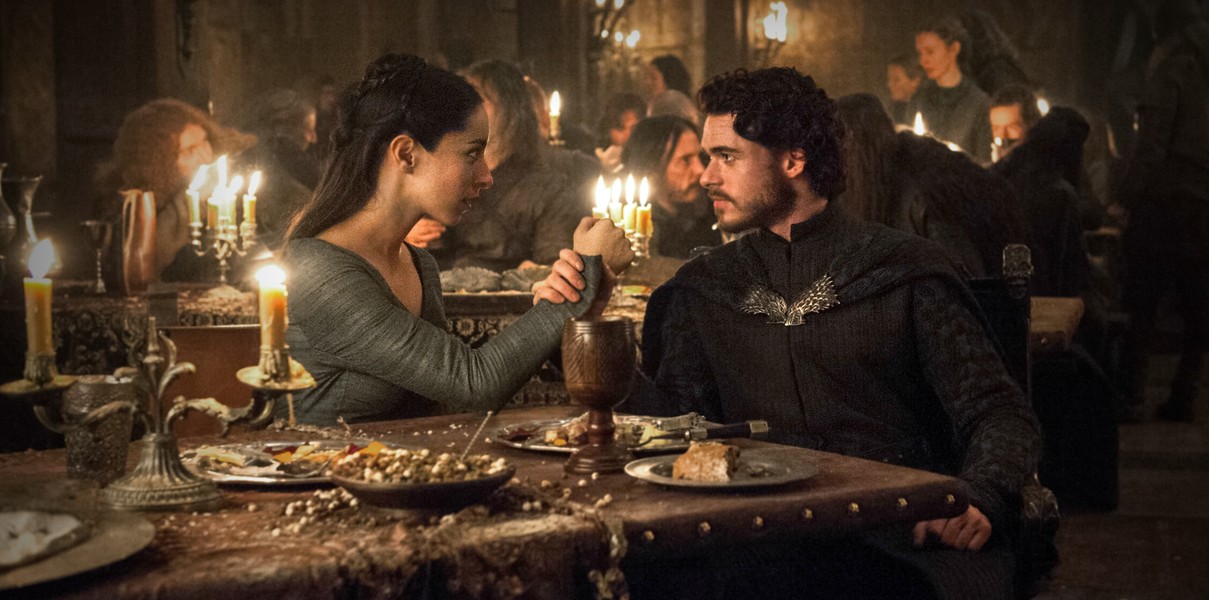 Enjoy some playful banter over dinner about the goings-on in the seven kingdoms and enjoy the wealth that the Frey larder has to offer… until Lord Walder has his 100+ descendants stab you to death.
7. Hunting with Ramsay Bolton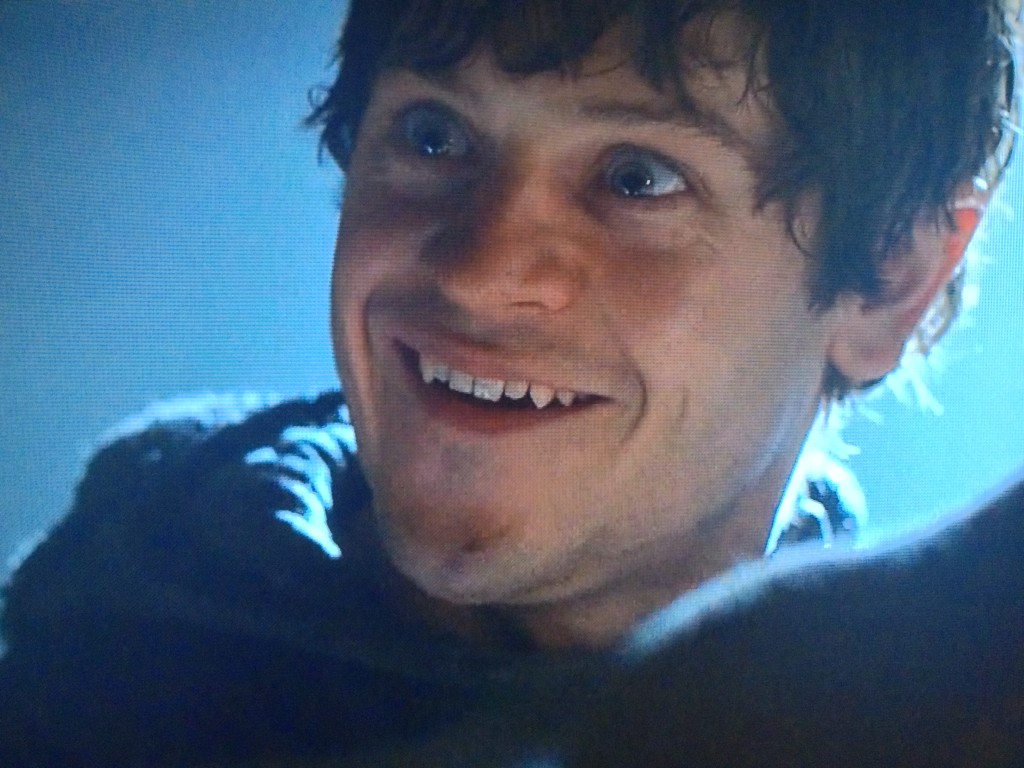 At least the last face you'll see is Iwan Rheon's. Don't forget to wear your running shoes.
6. Get adopted by Stannis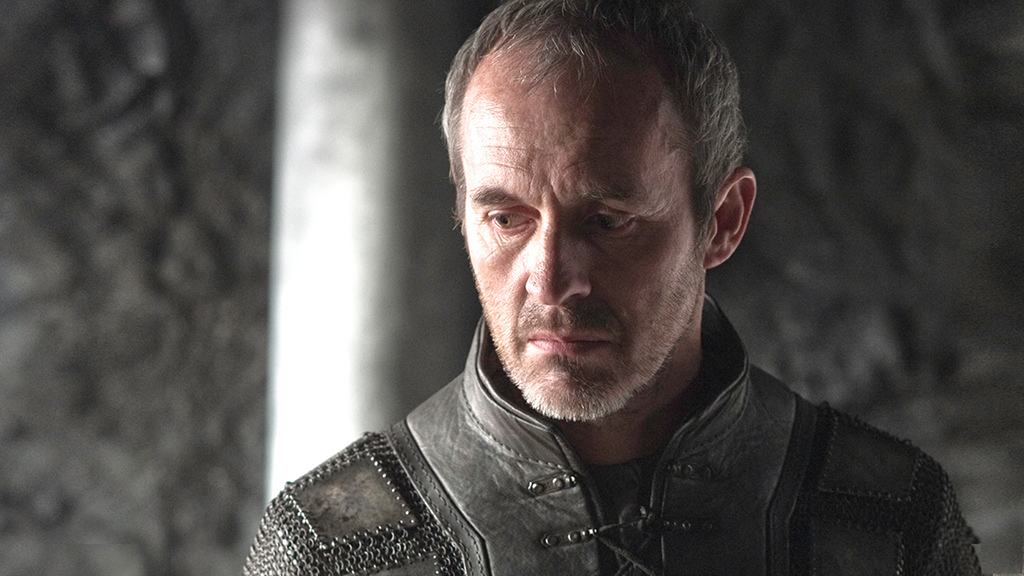 There's an empty place in his non-existent heart that only you can fill.
5. Trial by Combat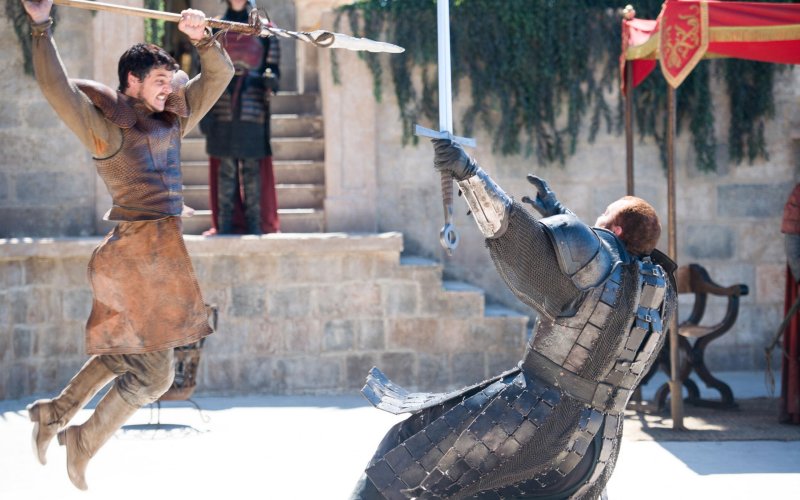 4. Face to face with Drogon, Viserion and Rhaegal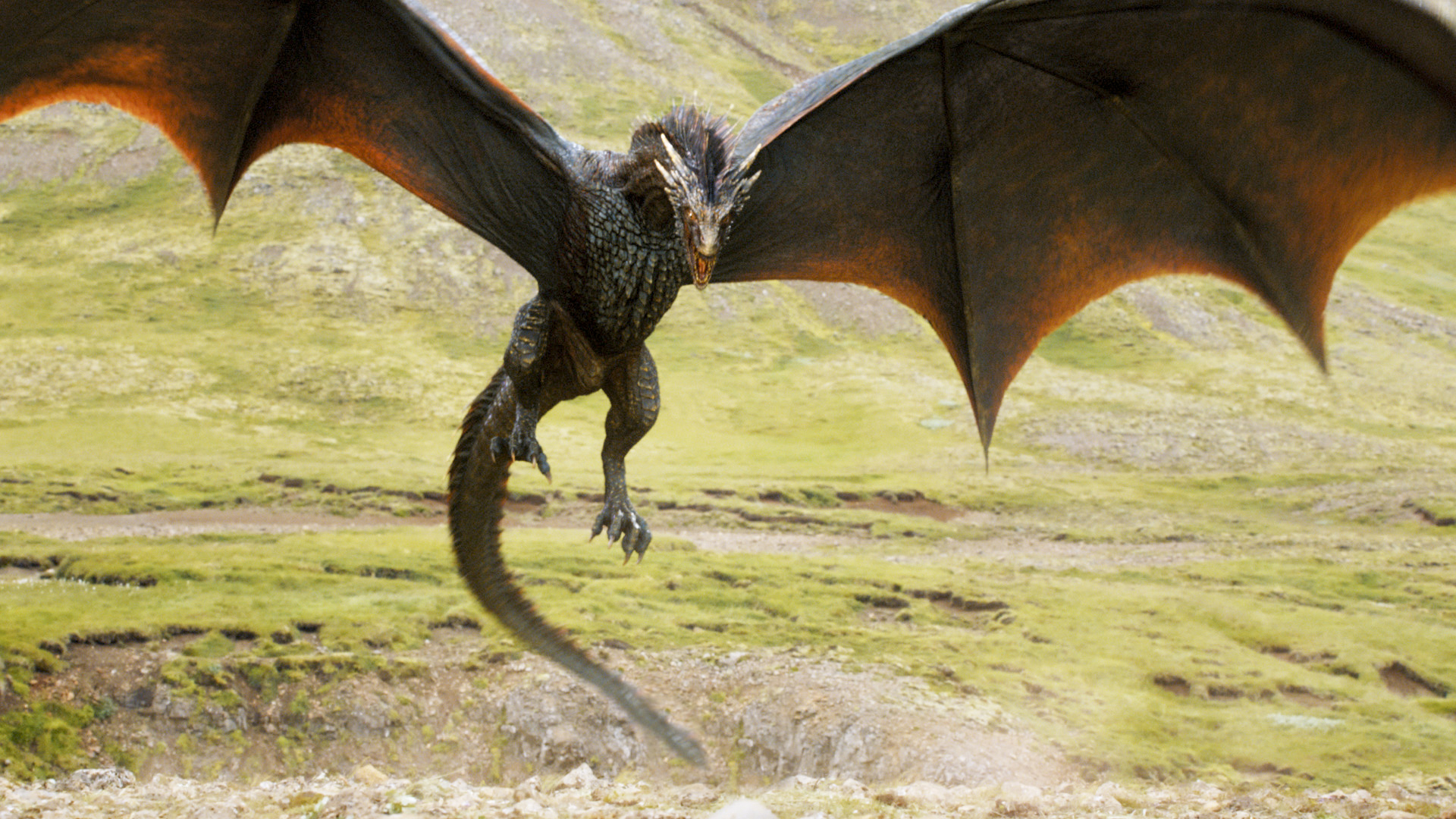 3. Expose to Greyscale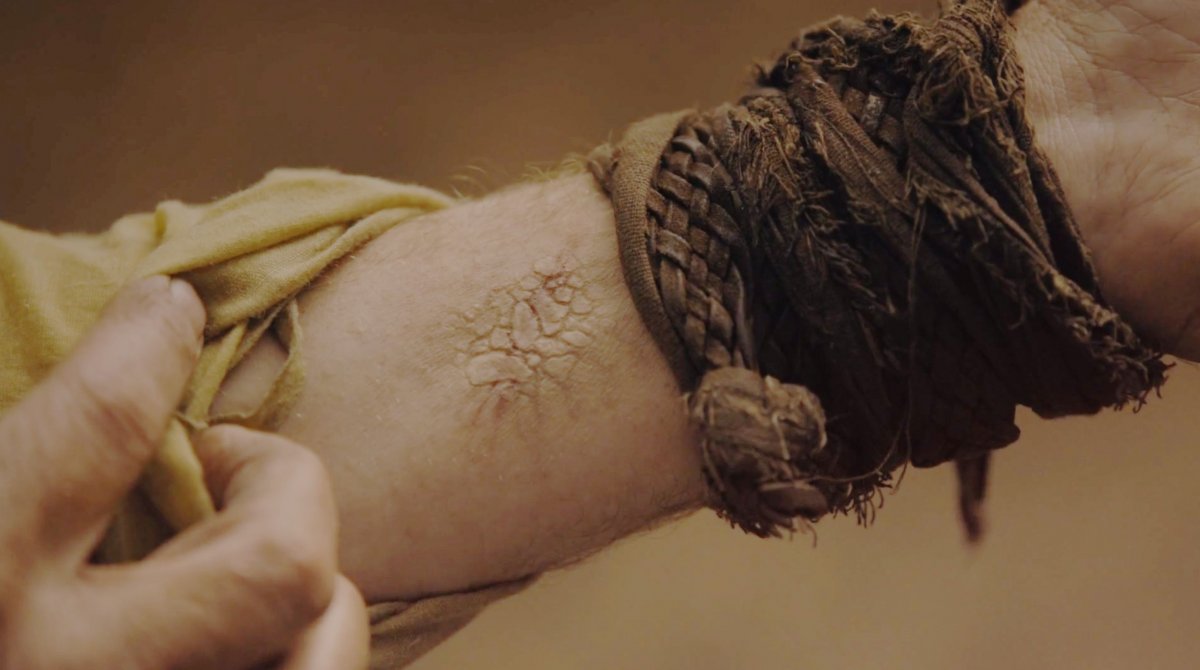 2. "Crown" you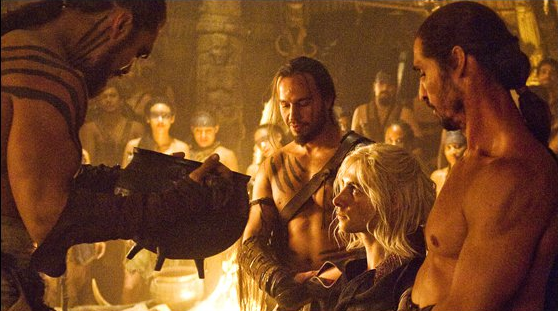 1. Chop off your hands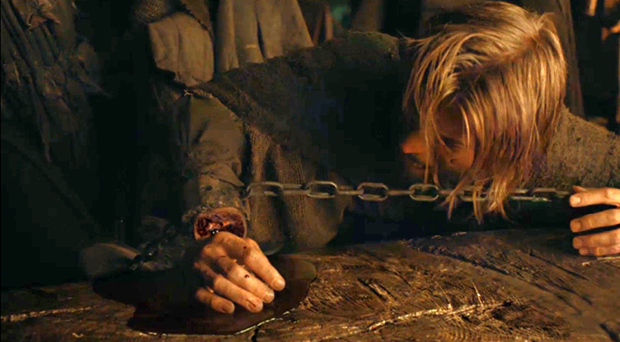 (Updated: April 25, 2016)
What would you like to do to the people who post/talk about spoilers? Share them with us in the comments!