These People Will Inspire You to Plan an Awesome Quarantine Birthday Party
Apr 16, 2020 &nbsp • &nbsp Kyzia Maramara
Celebrating someone's birthday mid-quarantine isn't ideal, but it isn't as bad as you'd think it might be. It's all a matter of perspective and a little bit of creativity.
Host a themed video call party
celebrating birthdays in 2020 pic.twitter.com/Y4tyfHJEPf

— Shafeeq (@Y2SHAF) April 5, 2020
What's a quarantine birthday without a video call including family and friends?
Log into Zoom or Google Hangouts, send everyone an invite stating a specific time to go online, and enjoy the festivities with your virtual friends. You can choose to be extra and impose a theme — beach party, 90s, Disney. The best part is you can go absolutely nuts with the costume and decors since you'll all be at home anyway.
Yay Wednesday! Some Fun Zoom Backgrounds To Make Your Video Conferences Brighter
Yay Wednesday! Some Fun Zoom Backgrounds To Make Your Video Conferences Brighter
Ina Louise Manto | Apr 08, 2020
And speaking of decorations…
My mum has really out done herself this time😭🖤 18 in quarantine pic.twitter.com/KKg62Cct7C

— Jess Hughes (@jesshughesxo) April 12, 2020
Pull out those Christmas lights, set the table with the fancy dinnerware, and dress up. The coronavirus shouldn't stop you from having a little sensible fun. Bonus points if you've got actual birthday party décor at home even if it's for a kid.
Order the celebrant's favorite cake online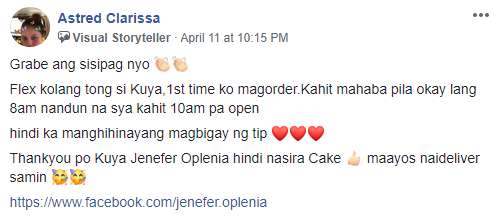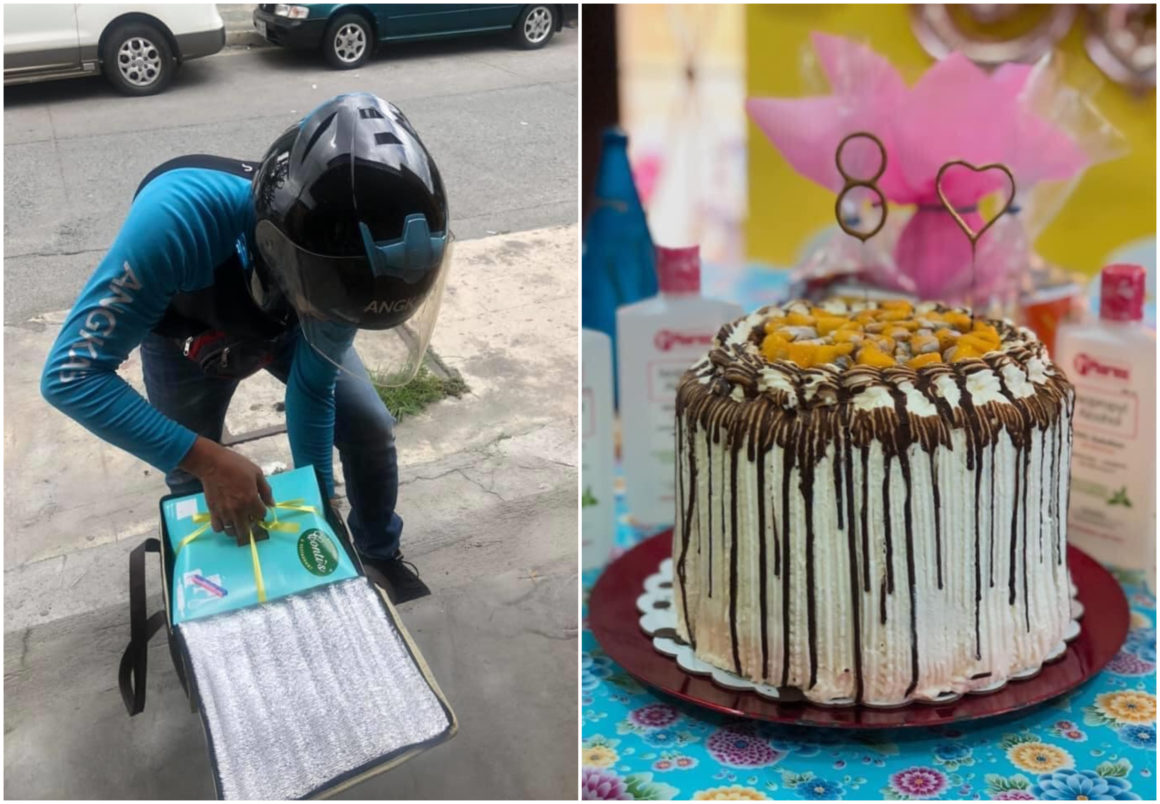 Birthdays would be incomplete without cakes and candles and if you don't have the skills or equipment to bake, you can always order one online. Join Facebook groups where riders can get you just about anything you need as long as shops are open. Yes, they can even get you that Conti's Mango Bravo cake — unsquished! Don't forget to give these riders a generous tip!
UPDATED: You Can Now Join These Viber Groups to Purchase Home Essentials While Quarantined
UPDATED: You Can Now Join These Viber Groups to Purchase Home Essentials While Quarantined
Ina Louise Manto | Apr 13, 2020
Make the birthday boy/girl into a King/Queen for a Day
my best friend had her birthday during quarantine, so we set up a pretty picnic inside🌿✨ pic.twitter.com/dQJtaOuJwM

— daisey (@lilplantmami) April 9, 2020
This means that they're exempted from washing the dishes, cleaning the house, cooking, and all the other chores everyone seems to hate doing. All they have to do is sit pretty, wait to be served, and boss people around for 24 hours. This gets more special if the birthday celebrant is a kid and since kids deserve great birthday parties, they get to pick the movie for the night.
Instead of giving birthday presents, why not declutter instead
Since shopping malls and stores are closed for who knows how long, it's next to impossible to buy someone a gift. Online shopping sites are also unreliable these days and not to mention shipping is quite expensive. Why not spend the day pulling a KonMari and throwing away unused stuff? Birthdays are, after all, the start of something new so why not start clean? And then once the lockdown is lifted, go buy the birthday person their well-deserved gift.
Host a PowerPoint Presentation party
Tonight me and my pals had a powerpoint presentation party in isolation where there were no content guidelines. Hilarity ensued pic.twitter.com/7rMP5wzyDg

— AJ (@ziraph_) March 29, 2020
PowerPoint presentation parties are a new thing for barkadas everywhere. Since you can't meet up with the birthday celebrant in your barkada, create a slideshow presentation on anything about him/her. It could be an anecdote on how you met, a funny story that highlights your fun friendship, or just simply listing down why they're such a great friend. Each person can present to the rest of the group via screen-shared video chat.
Game night/movie night with the family
Who else would you spend your birthdays with other than your beloved family? You're stuck at home anyway, make the most out of it. If you are not into board games, you can always fire up Netflix and choose a movie. Check out the latest Netflix releases, or you could watch the available Ghibli films.
Contribute to the birthday spread
My friends made my 18th birthday a special one, quarantine & all! Love y'all 💗💗#drivethrubirthday pic.twitter.com/i5aGzhFi1s

— Sabria Dean (@sabria__dean) April 12, 2020
You might not be able to give material gifts at the moment but you can brighten someone's day by sending them their favorite food. Chicken wings, pizza, ice cream — a birthday celebrant has got to have all these party staple food. The good news is, it isn't difficult to get your hands (or your messenger's hands) on these. Browse through Facebook groups and you'll find someone willing to be your food delivery messenger.
Being under quarantine does take the shine off a birthday celebration but we really can't do anything about it at the moment. What we can do is make the most of our time and make sure that this birthday is something to be remembered.
How would you celebrate a birthday if it falls under quarantine?