Pinoy pop is thriving better than ever, with artists and groups charting and winning locally and internationally. And now we're seeing more and more artists and groups entering the industry and leaving their mark with their own take on P-Pop music. One such group to watch out for is R-Rules, the newest girl group you should follow now.
A four-piece girl group


R-Rules is an up-and-coming girl group composed of four members: Riyo, Ruri, Reina, and Risa. Yes, each member has an "R" as their initial in their first name, hence their group name. They recently signed with MCA Music Inc., so it's safe to say that we can expect to see more of the girls in the future.
"It has been a rollercoaster ride for all of us so we are beyond grateful to be part of MCA," the girl group says. "Working with the label so far, we are enjoying every bit of thing that is given to us and working with the team is such a blessing because of how they treat us. They are already like our second family."
They might be familiar
You might've seen these girls before. They were previously signed under a different label and debuted as a five-piece act known as Japh Dolls. They promoted in the Philippines and in Japan as a group, and they launched a single called "Magdamagan" in 2017.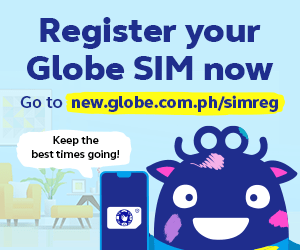 Each member is part Japanese

The members' mononyms aren't just stage names — they are derived from their actual names. And if you might've noticed, these girls have Japanese heritage.
They're fluent in three languages
As a result of their dual heritage, the R-Rules members are all fluent in Filipino, English, and Japanese. It wouldn't be too far-fetched to say that we might see these girls in the Japanese pop market, too!
Focus on women empowerment
The group wants to use their music to "showcase women empowerment", lift women up and put women in the spotlight.



"Women can work hard and still enjoy life. We want to express how we can be independent and still be happy with our lives. Also, in terms of music genre, we are pop but more importantly, we will sound like our goals, visions, and anything that inspires it."
They're hardworking and dedicated
UMG Philippines' Senior A&R Manager Pop Label Lloyd 'Tiny' Corpuz praised the members of the group for the effort and dedication they put into their training to debut and achieve their dreams as artists.



"There is that sense of ownership and accountability in what they do. They overflow with passion, and I really appreciate their core values as a group and as individuals. They're a joy to work with, and each of them has a compelling story to tell," Corpuz said in a statement.
Debuting real soon
View this post on Instagram
According to MCA Music, the girl group will be debuting "very soon." There has been no official date so far, but they have been teasing a drop on November 24, so you should mark your calendar!
Follow and subscribe
While waiting for the official debut of R-Rules, you can watch the dance covers with "Money" by LISA of BLACKPINK and "SG" by DJ Snake, Ozuna, Megan Thee Stallion, and LISA of BLACKPINK.
You can also follow them on their social media channels: Facebook, Twitter, Instagram, Tiktok, Youtube, and even Discord! Each member also has an individual Instagram account, which you can access via their group's IG bio.
Follow us on Facebook, Twitter, Instagram, Tiktok, and Youtube for the l8est entertaining, useful, and informative lists!