Summer's gone and we're getting more and more dark and drizzly — sometimes even stormy days. We all know what that means: the rainy season is here! We all have different ways of enjoying the rainy season. Some people spend the entire day in bed, listening to a rainy day playlist, reading a book, playing indoor games, journaling, and of course, eating and drinking their favorite comfort food that matches perfectly with the weather. If you're searching for delicious food to try this rainy season, look no further. Here are some #RainyDayTreats recipes from Tiktok that you can try and make at your home.
Grilled Cheese and Tomato Soup
Grilled cheese is the ultimate comfort food, but matching it up with a tomato soup is just… *chef's kiss*! What you need is some bread, mozzarella cheese, butter, dried parsley, garlic powder, canned tomato soup, basil, thyme, and pepper.
Korean Cream Cheese Garlic Bread
You have seen this a dozen times on your feed and let's agree that this Korean Cream Cheese Garlic Bread is one good treat to try. All you need are buns, cream cheese, white sugar, melted butter, Japanese mayo, heavy cream/milk, egg, parsley, cloves of garlic, condensed milk, and mozzarella cheese.
We Found Your Next Food Obsession – Korean Cream Cheese Garlic Bread
We Found Your Next Food Obsession – Korean Cream Cheese Garlic Bread
Kyzia Maramara | Sep 16, 2020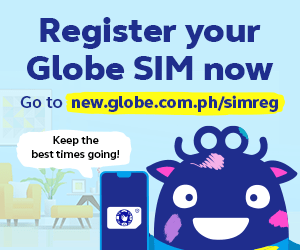 Latte Puto
For the coffee lovers out there, you should definitely try this Latte Puto. Dip no more! You can add the puto into your iced coffee. You need some puto, chocolate syrup, ice, milk, and coffee.
Beef Tapa Cheesy Toast
If you like meat, then try this Beef Tapa Cheesy Toast! You'll need beef tapa, butter, bread, herb mayo, cheese, and sliced onion to make this.
Mac and Cheese Soup
Craving for some Mac and Cheese? Try this Mac and Cheese Soup to warm you up this rainy season. To make this, you need some pasta, spam, carrots, butter, flour, water, chicken cubes, milk, cheddar cheese, and all-purpose cream.
Peanut Butter Iced Coffee
Another iced coffee with a twist, this Peanut Butter Iced Coffee is very easy to make. What you need is peanut butter, coffee, and milk.
Chicken Tortilla Pizza
Want some pizza? All you need is corned chicken, tortilla wrapper, mayonnaise, egg, and parmesan cheese to make this Chicken Tortilla Pizza at your home.
Ginataang Mais
We all know that Ginataang Mais is always a good dish to warm you up in rainy weather. To make this, all you need is coconut milk, glutinous rice, whole corn kernels, and sugar.
What other rainy day treats you know? Share it with us!