Unless you've been living under a rock, you might have heard that the Department of Trade and Industry (DTI) has formed a committee to make a "national standard" for adobo. Yep, that's right. And it's not only adobo, they want standardized sisig, sinigang, and lechon too. As expected, this just left Filipinos confused and frustrated. Adobo is a Filipino dish that has received international recognition and while we are proud of it, there's just one tiny problem. There is no one recipe for adobo. Ask 10 different moms and they'll give you 10 different ways to cook it. Ask 10 different regions and they also will give you 10 different recipes for adobo.
In their defense, DTI did say that they're talking about a "traditional recipe that we can promote internationally." They won't interfere with your household adobo, don't worry. But the clarification came too late. By then, Filipinos had already created memes in response — and we're pretty glad they did cause they're hilarious. Here are just some of the funniest memes that reflect what most Filipinos think of "standardized adobo."
Prepare for a SWAT team visit
Laurel leaves have to be exactly 2 inches long or else expect the police to break down your doors.
A new crime
Sorry Hawaiian pizza lovers, even pineapple on adobo is a crime.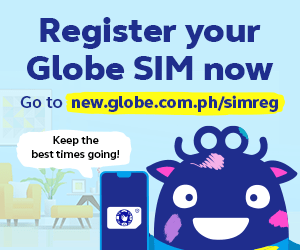 No mercy
s t a n d a r d s 🔪 pic.twitter.com/dYsNWp0AEj

— Tarantadong Kalbo (@KevinKalbo) July 11, 2021
Kabahan na kayo!
It's a yes for Jang Geum
International committee deliberates to approve proposed adobo standardization pic.twitter.com/SBOho4lDE5

— Christ Orozco (@xtianorozco) July 13, 2021
Why do they all look so grim? It's just adobo!
Is it a distraction?
The shade!
Priorities?
Caught by the Ulam Patrol squad.
It shouldn't matter what kind of adobo because…
The best adobo is the one that's available right now.

— Chris Costello (@chris_costello) July 12, 2021
Standards? When you're hungry you can't rely on standards!
Suddenly, things got serious
Unahin kaya ang ayuda para magka ulam na adobo ang milyon na nagugutom nating mga kababayan kaysa sa i standardize ito?

— Kiko Pangilinan (@kikopangilinan) July 11, 2021
Even Sen. Kiko Pangilinan recognize how absurd standardized adobo is.
Look, we get that you want to have a standard adobo recipe so the whole world will recognize it's our adobo. Pinoy pride is something we uphold, after all. But the decision is ill-timed. There are much bigger things to prioritize. All the same, best of luck to the committee in finalizing the recipe! Next up: standardized pizza.
Check us out on Facebook and Instagram and be the first to know about the latest news and coolest trends!