Spending a lot of time in our homes has really made us pay more attention to home improvement. We've got all sorts of aesthetics and designs to follow, but one of the most popular themes is probably the clean, minimalist wood design. And that's exactly what this collaboration between Disney and Filipino brand Asahi Appliances is all about.

It's got that aesthetic white-and-wood combination as a nod to the Filipino home and embellished with cute art of your favorite mouse. Even the wooden handles come in the shape of Mickey Mouse's head! As of writing, there are five items in the Disney x Asahi collection. Check them out below:
Box Fan

Stay cool anywhere at home with this easy to carry around Disney box fan. It features 12-inch blades and a blade protector with Mickey's iconic head logo. Get it for PHP 5,500.
Rice Cooker

This Disney Rice Cooker can cook up to 8 cups of rice — perfect for Filipino families! You can keep it warm for every meal with the automatic keep-warm function, and you don't need to worry about any heat-related accidents since it has durable high-temperature thermoplastic. Get it for PHP 2,250.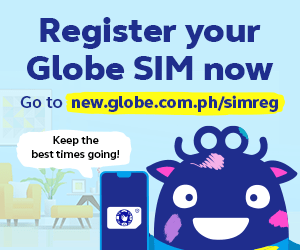 Blender

For a cool, magical experience at home, prepare your milkshakes with this white-and-wood Disney Blender that can hold up to 1.5 liters of liquid. Get it for PHP 2,790.
Oven Toaster

This Disney Oven Toaster features wood-print designed handle and switch knobs that subscribe to the clean, minimalist aesthetic of Team Kahoy. It can also control the heat upon reaching the specified temperature, so you don't have to worry about any accidents. Get it for PHP 2,690.
Electric Kettle

Coffee with Mickey? Yes please! This Disney Kettle is cool to touch even when it's boiling water inside, since it's equipped with Strix control a.k.a. one of the world's leading kettle control systems. It can hold up to 1.75 liters of liquid. Get it for PHP 2,220.
What else can you pair with these?
If you want to maximize this Team Kahoy aesthetic from the Disney x Asahi collab, you should check out Asahi's viral Aesthetic Design series, featuring even more white-and-wood designs.
Clock

Time what you're baking in the oven toaster with this wooden clock. Get it here for PHP1,010.
Waffle maker

Make waffles to pair with your coffee made with the electric kettle! Get it here for PHP 2,270.
Stand fan
If the box fan isn't enough, this stand fan can come to the rescue. Get it here for PHP 4,550.
Where and when can you buy these?
The Disney x Asahi Appliances will be available starting July 17, Saturday at the following retailers:

Follow us on Facebook, Twitter, Instagram, and Youtube for the l8est entertaining, useful, and informative lists.