Lord and ladies of the tropic islands! The world of Netflix's Bridgerton is coming to our shores through our very own Villa Bridgerton.
Villa Bridgerton
Netflix Philippines transformed an ancestral home in Quezon City into a viscount's home during the British Regency Era. Aptly called Villa Bridgerton, the mansion is glammed up to give Bridgerton fans a glimpse into the grand and elegant world of the series.
Kweens give a glimpse
In a promotional video, actress Ivana Alawi takes you around Villa Bridgerton as the mistress of the mansion.
In another video, TikTok Kweens Pipay, Justine Luzares, Ychan Laurenz, Paula Pelaez and Gaia Polyhymnia dress up in gorgeous Regency-inspired gowns (and with Justine as the Queen, complete with the big heart-shaped hair!) to show everything that awaits esteemed guests.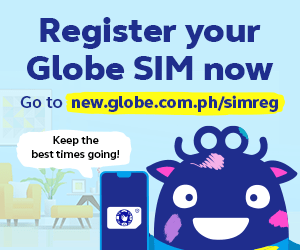 What to expect: A royal carriage ride

Arrive in style in this royal carriage!
What to expect: Beautiful romantic music

Enjoy a stroll around Villa Bridgerton while being serenaded by a quartet!
What to expect: Picturesque photo spots

There are so many good spots around the villa for you to take photos of. So make sure you have enough memory storage for all your photos!
Where is it located?

Villa Bridgerton is located at 35 Broadway Avenue, Corner 9th Street, New Manila, Quezon City.
When and how can you book?
The villa is open to the public from March 25 to April 3, 2022.
Entry to Villa Bridgerton is absolutely free. You just need to agree to the villa's terms and conditions and book a schedule. To do so, you simply need to visit villabridgerton.com, choose an available date, and provide the necessary details.
Bridgerton Season 2 is arriving real soon
Don't miss the opulence, glamor, and intrigue of Regency London's high society in the second season of Bridgerton, dropping on Netflix on March 25, 2022.
The second season of Bridgerton follows Lord Anthony Bridgerton (Jonathan Bailey), the eldest Bridgerton sibling and Viscount, as he sets out to find a suitable wife. Anthony finds a perfect match in Edwina Sharma (Charithra Chandran). However, as the older Sharma sister Kate (Simone Ashley) realizes that Anthony is not prioritizing a love match, she does everything in her power to stop the union. What Kate didn't expect is, for her efforts to bring her and Anthony closer together, complicating matters on both sides.
Follow us on Facebook, Twitter, Instagram, Tiktok, and Youtube for the l8est entertaining, useful, and informative lists!