8 Weird Foods That Actually Exist Right Now
Aug 16, 2016 &nbsp • &nbsp Adrian Dy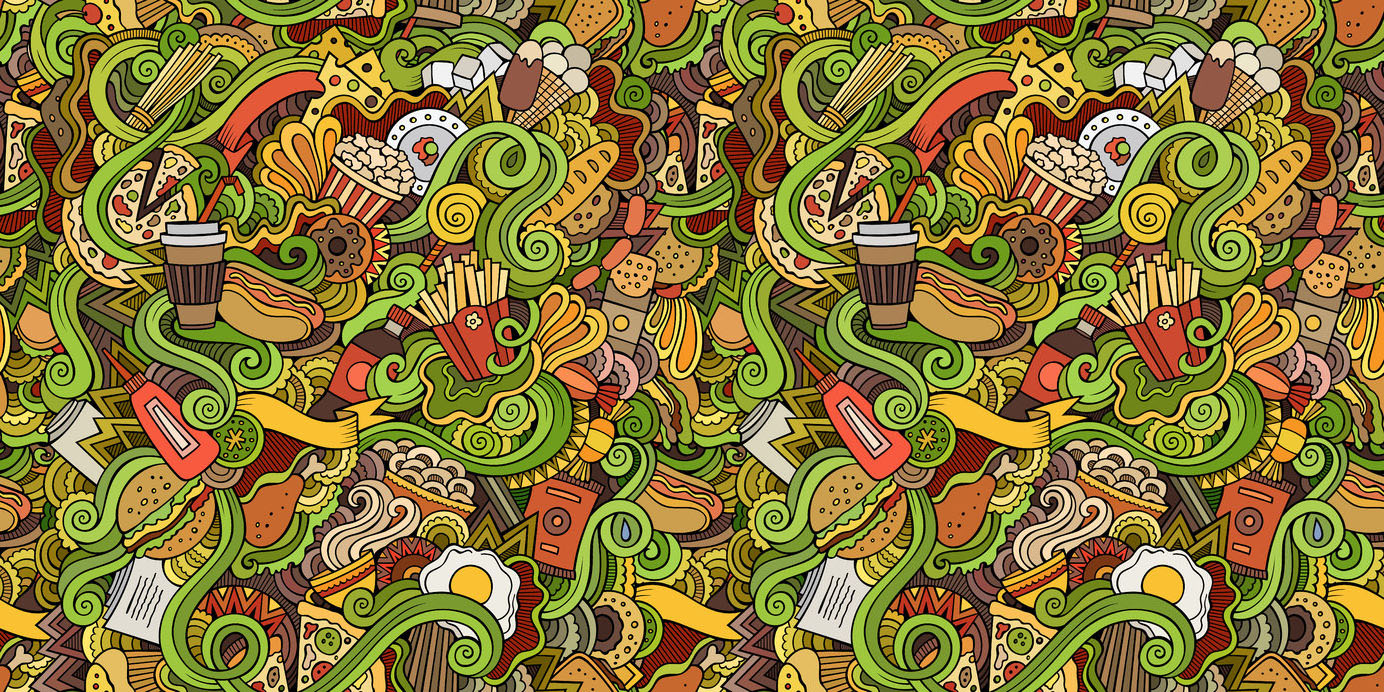 8 Weird Foods That Actually Exist Right Now
By Adrian Dy

If we are what we eat, as the old saying goes, then what we are is increasingly…weird.
Nowadays, cooking is like the wild, Wild West. No rules exist anymore. If a chef somewhere can dream it up, odds are, he's going to execute his vision and unleash it on the public. Some of it gets scarfed up because of its sheer audacity, others because they're oh-so-Instagram-able. And in other cases, hey what do you know, they taste so darn good that the fad becomes a fixture.
Here are eight so-out-of-the-box-the-box-has-been-blown-up food concepts currently being consumed somewhere on this Earth.
8. The Taco Bell "Cheetos Burrito"
A few years ago, Taco Bell mashed-up Doritos and tacos, and the result (a Cheetos Burrito) was a big hit in the U.S. Instead of the usual taco shell, the fast food chain came up first with the Nacho Cheese Doritos Locos Taco. It was such a hit that they've since brought out a Cool Ranch Doritos Locos Taco, and a Fiery Doritos Locos Tacos.
But since those were released, Burger King has seemingly one-upped them with the Mac 'N Cheetos, mac and cheese pasta covered in a Cheetos-inspired shell that is deep fried. So consider the Cheetos Burritos, their response.
Ingredients-wise, it's basically a burrito with nacho cheese, beef, and rice, plus Cheetos. That may sound simple, but given how "hyperpalatable" Cheetos are said to be, Taco Bell may have the most addictive new menu item of the year.
7. The Blue "Latte" aka "The Smurf"
Let's say for some reason, you have a craving for a hot beverage. However, you're way past all of the various waves of coffee, and have sampled all sorts of tea combinations. What's next for you?
Would you believe, algae?
The Matcha Mylkbar in Melbourne, Australia has come up with a bright blue drink that gets its distinct color from "E3 live blue algae powder." That's right, it's alive, like the lactobacilli shirota strain in your Yakult. Rounding out the drink's ingredients are "lemon, ginger agave, and coconut milk."
So yeah, it's hardly coffee, doesn't have caffeine, and smells more like a sushi roll than anything else. But man are people going bonkers over it, especially to put it on IG.
6. Starbucks' "secret" pink drink + donut
Okay, if the Aussies won't serve a proper coffee, maybe Starbucks will, right?
Truth be told, the hottest item right now in US branches is not coffee, but an off-the-menu item known as "the pink drink." It's basically Starbucks' strawberry acai refresher, but instead of water as the drink's base, your barista instead uses coconut milk, to give it a milky color. While some might say it reminds them of cough syrup, it also looks a lot like a funky neon strawberry shake, a color combo accentuated by the addition of an (optional) pink-frosted donut that customers put on top themselves.
Just how popular is it? Well, Starbucks are running out of coconut milk, so yeah, pretty popular.
5. Sandwiches with an avocado bun
The Netherlands' Colette Dike is on a bit of an avocado kick on her blog Food Deco.
Earlier this month she was sharing photos and recipes for avocado "tartare," an avocado and banana pancake, and an avocado "truffle" (stuffed with goat cheese, and coated with a bacon crumble). Her latest innovation though? Getting rid of bread in sandwiches, and using instead, you guessed it, avocado.
She's actually made a trio of these "sandwiches," a cheese burger, a breakfast burger, and a full-on veggie burger with a chickpea patty.
Given how avocados are in fact in season right now, if those sound right up your alley, there's no reason you can't try them out yourselves.