#VillainGoals:
Life Lessons from
Comics' Biggest Bad Guys
By Alexis Betia

In art, film, literature and pretty much life in general, much of the thrill lies in the run that evil gives us for our money. It's a non-duality, because no matter how wicked we deem ourselves, we know in our bones that good will prevail. It has to—our very existence as knights in shining armor depends on having a dragon to slay.
We all know the shtick: The sun will rise despite darkest night, the heroes persevere and most of all, good will always triumph over evil.
What does that say about us as a society when we begin to idolize our villains? When the stories that now draw us are the ones that avoid approaching good and evil as polar opposites, but instead compel us to actually think about their nature? The new narrative forces us to consider ourselves and our own motivations rather than stand righteously on our soapboxes and declare ourselves good simply because we believe so.
Aren't bad guys people, too? The only thing, then, that makes us so different is a matter of perspective (and a well-executed backstory). Whether you believe in people being inherently good or inherently evil is moot because at the end of the day, being human means that we're both.
"The line dividing good and evil cuts through the heart of every human being. And who is willing to destroy a piece of his own heart?" wrote Alexander Solzhenitsyn.
For us to embrace our goodness, first we must conquer our bad. So here are a couple of reasons to reevaluate your idols, and what we can learn from comics' most kickass baddies.
Villain Peg: Enchantress aka Amora (Thor)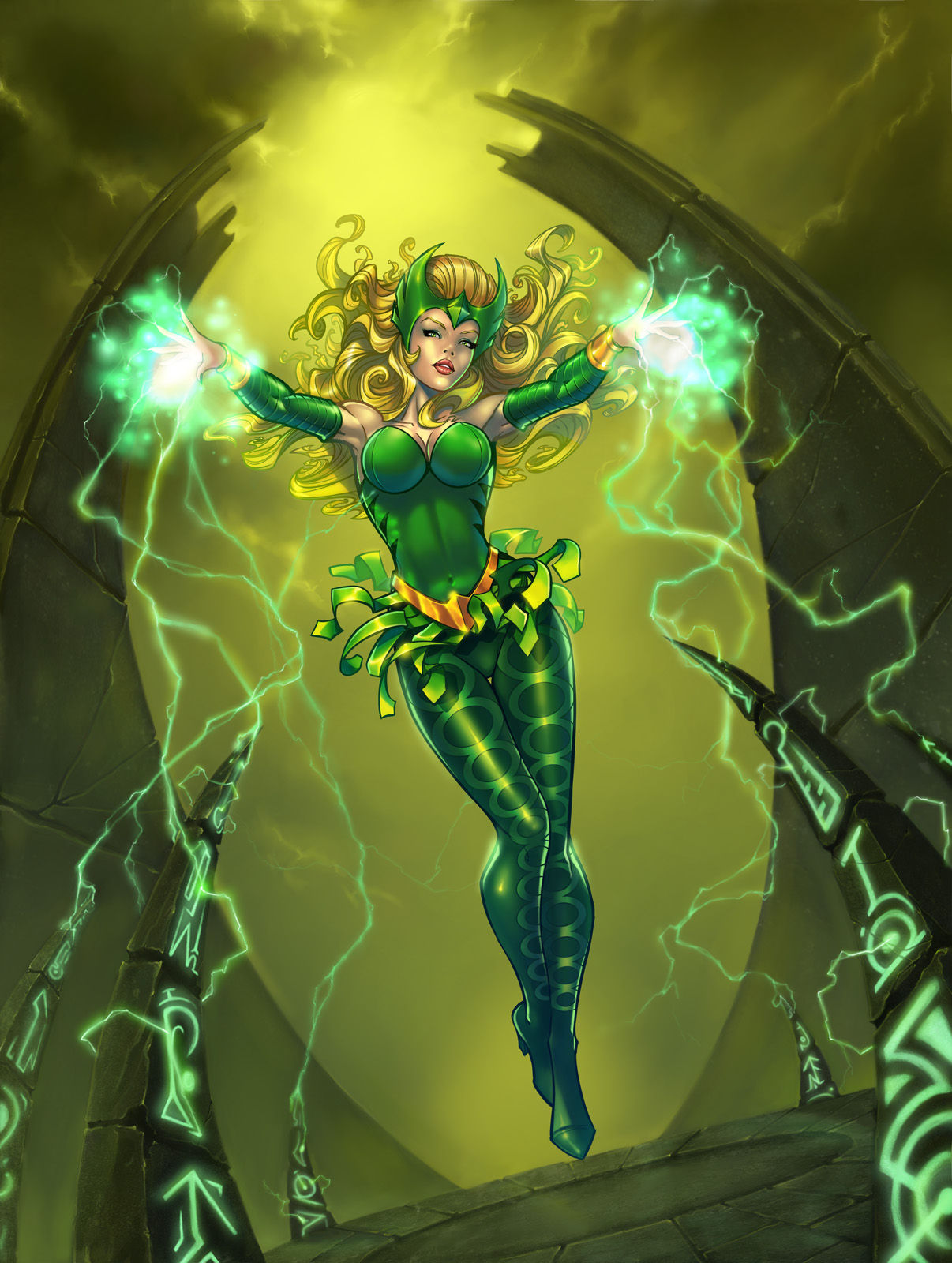 A native of Asgard, Amora is an extremely powerful (and beautiful) wielder of magic—second only to Karnilla. She uses her superhuman Asgardian abilities, as well as spells, her feminine wiles and propensity for mind-control, to trick people into doing the muscle and dirty work for her. She gets banished to Earth, her powers stripped and she's locked in an Odinforce barrier in the middle of Norway, and trapped in one of the realms of death and unable to use her magic to save her lover—but does she quit? Hell, no. She teams up with whoever she needs to in order to get what she wants.
The lesson: Don't let obstacles stop you from being the Queen that you are becoming.
Villain Peg: Ozymandias (Watchmen)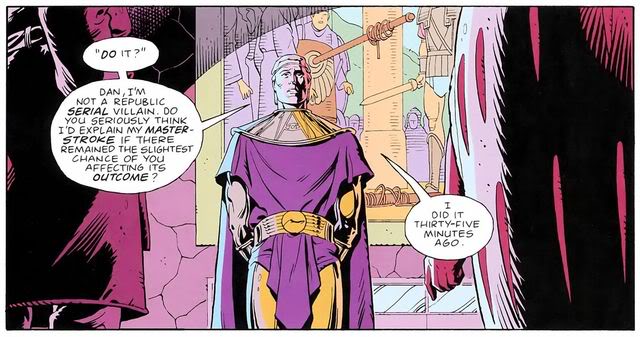 Depending on how you look at it, Ozymandias is either a superhero or a supervillain. Sure, he caused a worldwide catastrophe and millions of deaths—but all to avoid total annihilation and nuclear war. "The smartest man in the world" stopped at nothing to achieve his vision of world peace, building both a business and criminal empire to achieve his ends, all while staying super fit, sticking to his vegetarian diet, maintaining a great sense of humor and spending quality time with his genetically augmented pet lynx, Bubastis.
The lesson: Smart is definitely the sexy. But supervillain smart is smoking.
Villain Peg: Cheetah (Wonder Woman)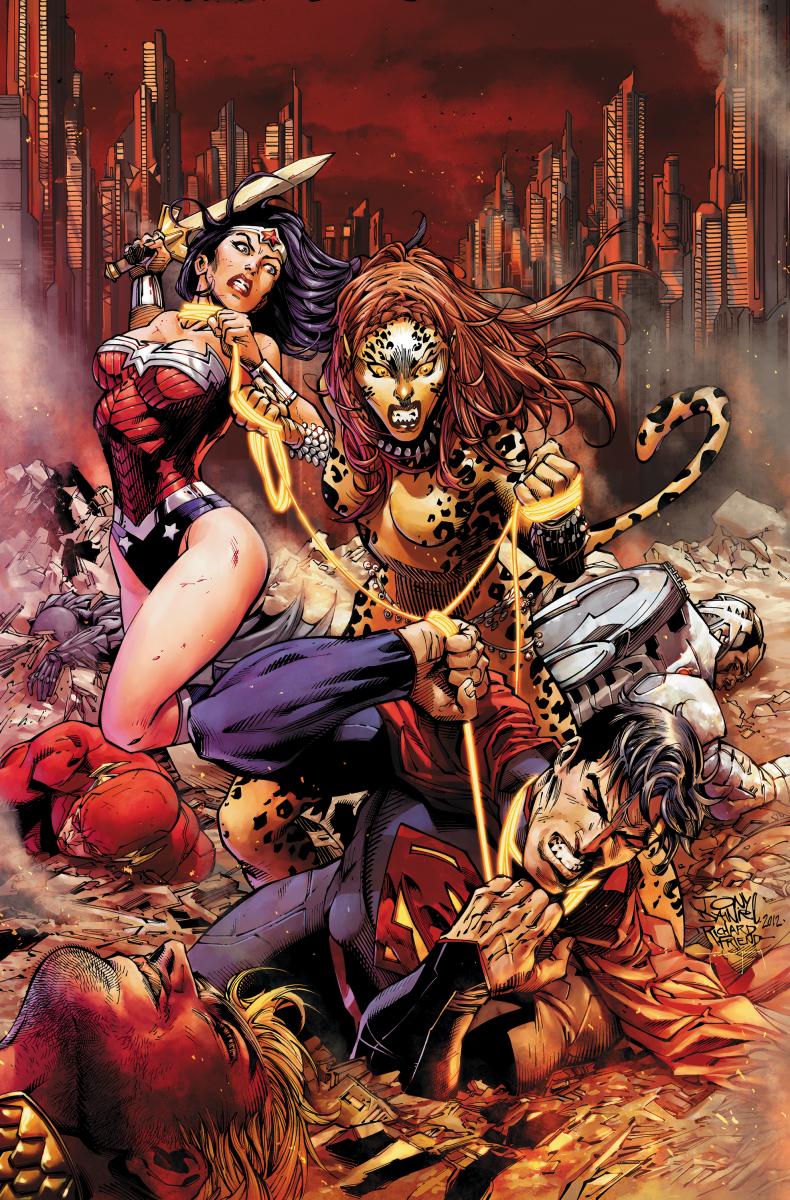 Arch-nemesis of Wonder Woman, Barbara Minerva as Cheetah is the result of a ritual gone wrong. She ends up being in constant pain while in her human form, and insatiably blood-thirsty while in her cat form. She and Wonder Woman dance around each other in combat much in the same way that Batman and Joker do, each needing the other's existence to further their own desires and interests. Often they end in a draw when they face off. Cheetah starts off coveting Wonder Woman's Lasso of Truth, but in the end decides to antagonize her to satiate her insecurity and prove that she's better than the heroine.
The lesson: Don't mind the haters. If it makes you happy, go lang girl.
Villain Peg: Thanos (Iron Man, The Avengers)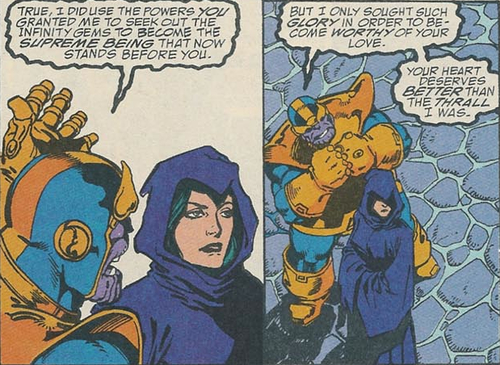 One of the best bad guys in comic book history, the Mad Titan has the ability to wield the Infinity Gauntlet, which makes him one of the most powerful beings in the universe. He has no qualms about bringing about cosmic doom and destruction. Despite this, he's just a guy standing in front of a girl, asking her to love him. No, seriously. As powerful as this guy is, his main motivation for trying to conquer the galaxy is to impress Mistress Death (as well as a couple of inherent insecurity issues).
The lesson: Don't be afraid to go after the object of your affection. Life is too short—you never know when the galaxy will be destroyed…probably by you.